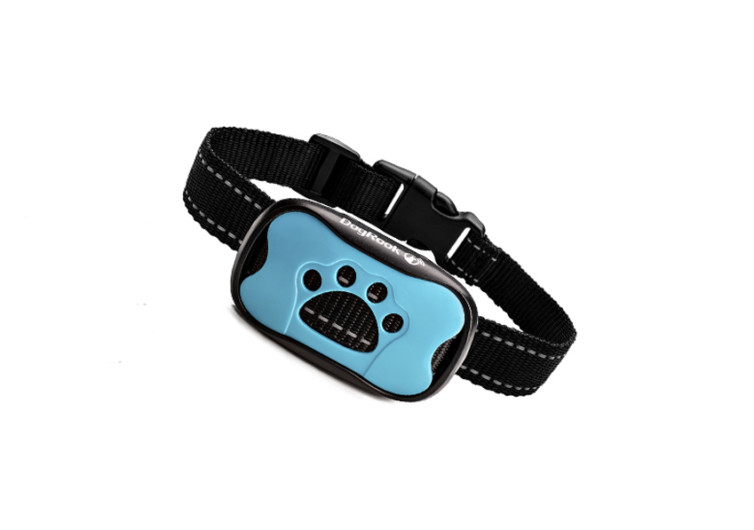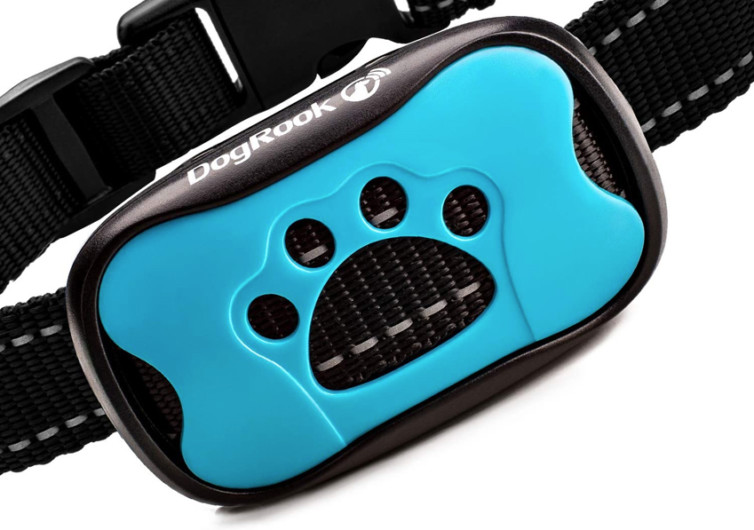 GearHungry may earn a small commission from affiliate links in this article.
Learn more
DogRook Bark Collar
Dogs with excessive barking issues are usually trained by command or using a dog bark collar. The DogRook Bark Collar is a humane device that does not harm your pets when they bark. It features 7 vibration registry, effective performance beeps, and 7 sensitivity levels. Most dogs almost immediately stop barking after inserting this gear. Many owners find this a safer alternative compared to shock training devices sold in the market.
Ideally, this training gear fits small (10 lbs.) to large (110 lbs.) dogs. Straps are adjustable to fit comfortably around the neck for dogs with 9 to 22-inch neck measurements. You can cut off excessive straps and burn the edges if straps are too long. The material is made of durable reflective nylon material that is water-resistant and long-lasting. To turn on this device, simply place the batteries inside battery slots. Replacement batteries and replacement wands are also included in this package.
The effectiveness of this dog bark collar will depend on your pet's mental state. Dogs with separation issues will have a different result to a nervous dog. You can consult your veterinarian on how to proceed to fully maximize this product.
Some might find their devices not registering their dog's barks. Placing new batteries could solve this problem. Straps should be taken out once in a while for cleaning as dog hair might get tangled along the crevices of the vibration gear. Tangling of hair around the unit could affect the efficiency of the product with a tendency to turn off the vibration feature.
If your device doesn't respond when your dog barks, adjust the sensitivity level accordingly. In rare cases, barks of dogs nearby are detected by the device. This can be remedied by lowering the sensitivity level. Most users find this product delivered the results without harming their pets.