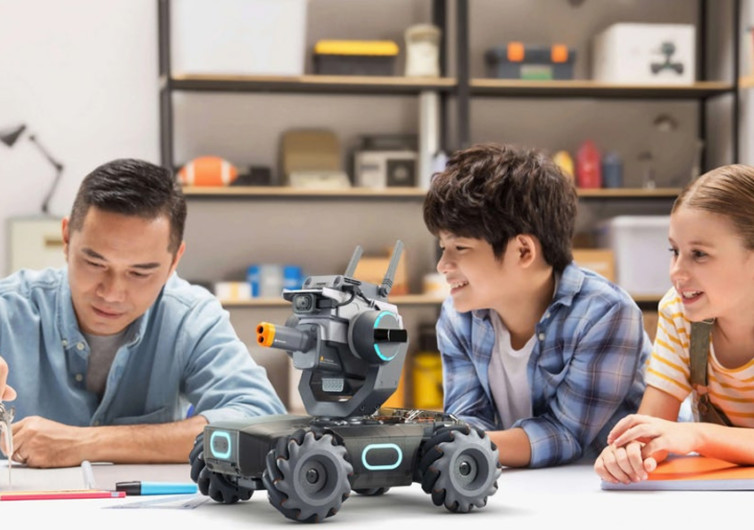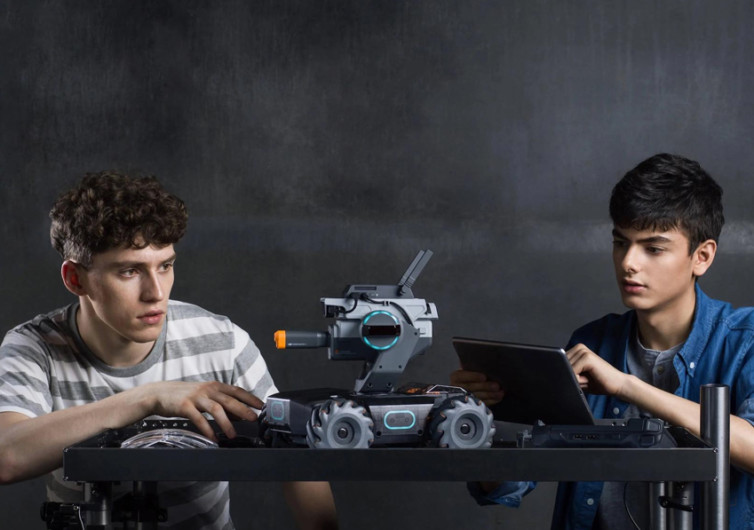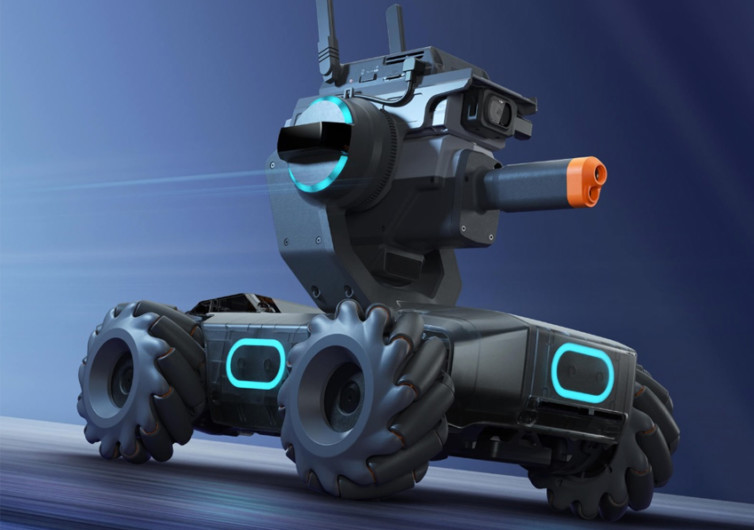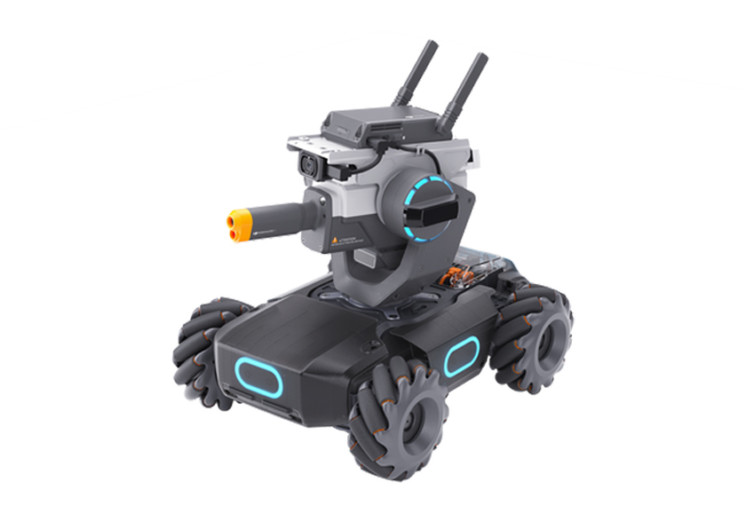 GearHungry may earn a small commission from affiliate links in this article.
Learn more
DJI The RoboMaster S1
Everyone knows that the DJI brand has become synonymous with high-performance personal and commercial aerial drones. What many don't realize is that the Shenzhen-based tech company is also expanding into new territory. While there's no questioning the brand's superiority in the air, its Robomaster S1 will test its mettle on solid ground.
The Robomaster is a small robotic all-terrain vehicle with huge wheels and an awesome-looking design. It is like one of the assault vehicles on Red Alert. But the Robomaster S1 is not for the battlefield. This is a platform that's designed to teach children about fundamental STEM, programming, AI, and robotics principles. The platform allows for captivating gameplay. It's what children need to understand complex concepts.
This DJI educational robot for kids features 6 programmable AI modules plus 46 programmable components. Children will have a heyday tweaking the different combinations on the Robomaster S1. It's all about discovery and getting fascinated at the same time.
This is an intelligent robot that supports a variety of programming languages like Scratch and Python. Kids will have an easy time bridging the gap between abstract theories and real-life applications.
Powering the brain of the Robomaster is the Intelligent Controller. It allows for simultaneous management of AI computing, low-latency HD image transmission, and programming development. The IC also coordinates signal transmission to make sure everything operates the way they should.
An M35081 motor provides power to the S1's humongous Mecanum wheels. The customized motor comes with a built-in FOC ESC capable of producing up to 250 mNm of torque. It has a 2-axis mechanical gimbal with a rotation range of 540 degrees by 65 degrees. The LED lights on its blaster make the S1 look very formidable.
Let your kid learn and play at the same time with the DJI Robomaster S1. It's a learning tool for tomorrow's Einsteins.