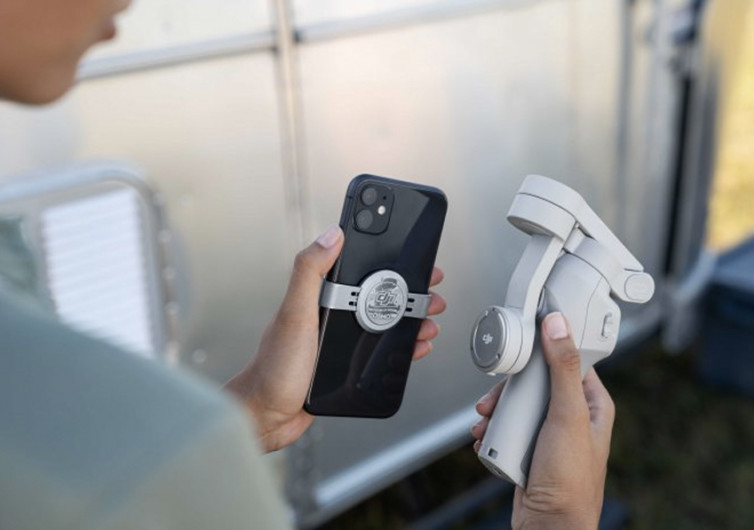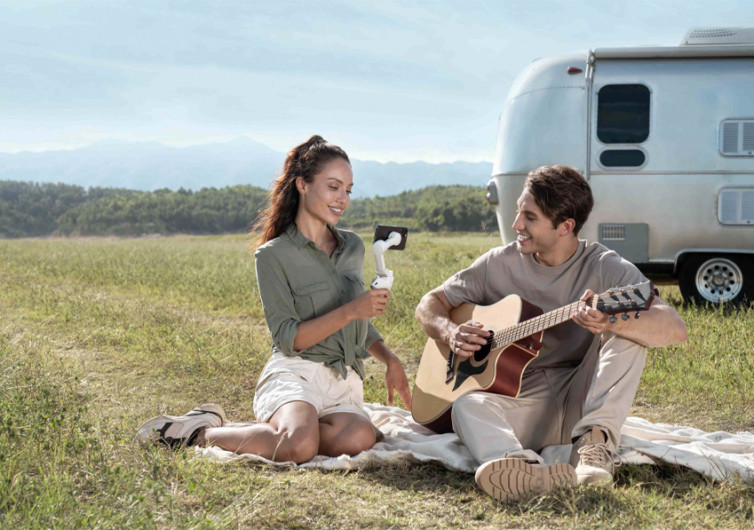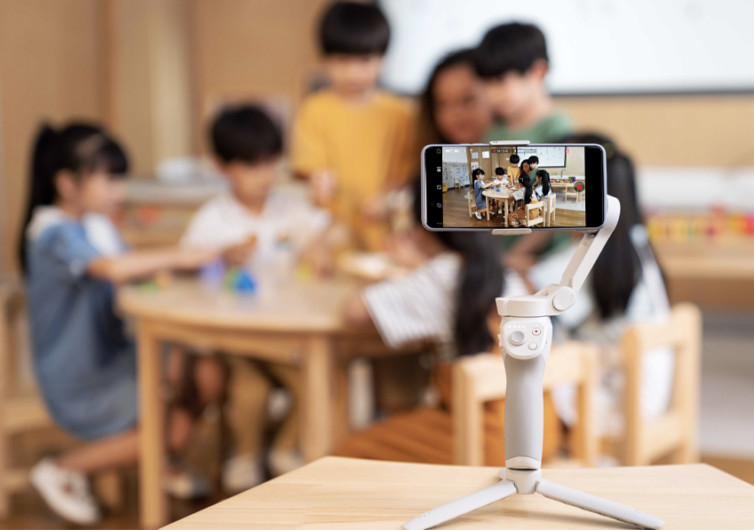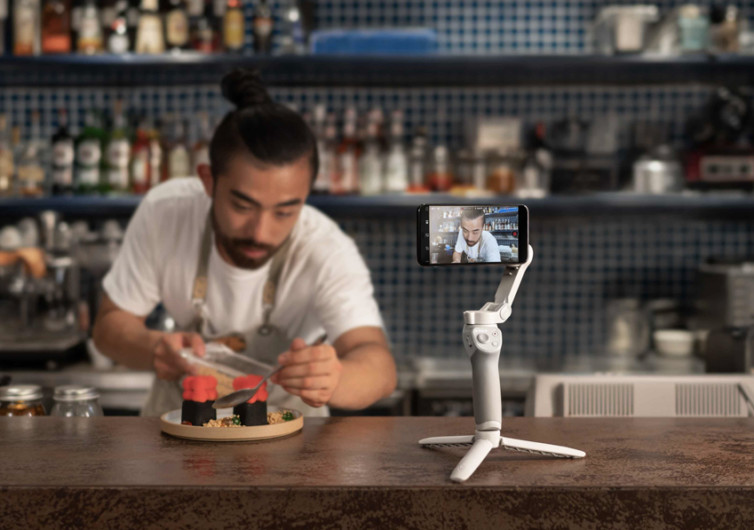 GearHungry may earn a small commission from affiliate links in this article.
Learn more
DJI OM 4 – A Sleek & Portable Smartphone Gimbal
urWant to take your phone photography and videography to the next level? Yeah, you do. If you find yourself on the verge of making that next viral video hit, you should ensure your video is smooth, in focus, and perfectly composed. Which means you need a smartphone gimbal.
DJI OM 4 is just the tool you need. DJI is best known for its drone products, but their gimbals are making quite an impact, especially over the last few years. The OM 4 is the latest iteration of a steadily improving smartphone gimbal that's — positively — loaded with features.
Smooth. Simple. Effective.
If your cat suddenly starts playing the piano, the last thing you want is to be fumbling with the clumsy attachment system on your gimbal. The DJI OM 4 utilizes a clever magnetic system to ensure fast and simple attachment (and detachment). Adhere the magnetic ring holder directly to your phone, or use the magnetic phone clamp if your case is nice and sturdy. Either way, connecting your phone to the OM 4 is a snap. Just be sure to keep the magnets away from bank cards, hotel keys, and hard drives. (Don't worry, neither magnet will adversely affect your phone's operation.)
The OM 4's battery lasts for about 15 hours. You can charge it up again in about 2.5 hours, depending on the amperage of your charger. The battery is built-in and not extractable. Is your phone dying? No worries. Use the OM 4 as a battery bank to give your phone some juice while you finish shooting. On top of all that, the DJI OM 4 is one of the most compact and portable smartphone gimbals around; just fold it up and toss it in a bag after your shoot.
Smart Features for Smart Users
The DJI OM 4 features the 3-axis stabilization you would expect from any decent smartphone gimbal. It also features a 3 x 3 panoramic mode and a 240-degree panoramic mode. Motionlapse mode spices up standard timelapse by adding dynamic movement to your image. And with hyper-lapse mode, you can move around while shooting a timelapse — talk about eye-catching!
In addition to those features, you get DJI's ActiveTrack 3.0 technology, allowing you to follow a person or object in motion with crystal clear focus and smooth-as-glass tracking. Our favorite feature, though, might be the gesture control. No more racing around to get in front of your camera before the timer goes off. With gesture control, you can start your video or take your photo with a simple gesture once you are in place and ready to roll.
The Buy
The DJI OM 4 costs $149 — pretty affordable for all the use you'll get out of this item. Those dollars get you the device itself, the magnetic ring holder, the magnetic phone clamp, the grip tripod, a power cable, a storage pouch, and a wrist strap.
DJI provides free shipping on orders over $159, so you might as well order another $10 worth of accessories while you're at it! You also get a standard product warranty. If you want to protect against accidental or water damage, consider going with the DJI Care Refresh warranty. It's only another $20 and is a good way to that that free shipping mark.
CHECK PRICE ON STORE.DJI.COM