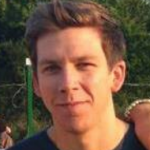 Support us! GearHungry may earn a small commission from affiliate links in this article.
Learn more
DIY Tips
There's a DIY-er in all of us but for some, the memory of a do it yourself home disaster means the tool box is gathering dust while the carpenter, decorator and repairman are all on speed dial.
But with a little know-how, the right tools and more than a dash of 'I'll give it a go', DIY can be totally awesome – not to mention have the potential to save you money. To get you started, Gear Hungry has scoured the internet for our ultimate guide to the best DIY hacks that'll soon have you rocking a tool belt like Tim Allen in Home Improvement. For interesting tools that can help with DIY projects, make sure you check out our best DIY gifts for men guide.
Drum roll please….we bring you 30 of the best DIY tips ever. Enjoy.
1. Get rid of scratches with coffee
It's the morning after the party night before and your wooden floors are showing signs of serious scuffing. But before you reach for the  directory to find an expensive French polisher, have a look in your kitchen cupboard as instant coffee just could be your wingman.
Yup, it'll soothe the hangover, but it can also help with the floor scratches. Make a thick paste from instant coffee and water, then rub into the scuffs. Repeat several times until the scratch is no more. Allow to dry, wipe off any surplus and varnish.
2. Keep your tools top notch
Your DIY is only as good as the tools you use and, as your 'man toys' are also an investment, it makes sense to look after them. A quick shake before throwing onto a workbench just won't do, so here's a list of the must-dos:
Clean your tools after every use – a simple wipe with a clean cloth and then a squirt of lubricant such as WD-40 should do.
Hang electrical tools such as cordless drills and electric chainsaws in their original
Store tools in a tool box and keep in a cool, dry place. If your garage is damp, get a humidifier and pop in some silica gel packs.
Loose tools such as spanners, screwdrivers and hammers work well stored on a pegboard.
3. Extend the life of your paint and brushes
Your paint, brushes and rollers don't need to be one job wonders, you can extend their life with a few simple tips. In-between coats don't wash your brushes or rollers but cover tightly in plastic food wrap, to keep them moist overnight. When you've finished the job, rinse your brushes thoroughly in hot, soapy water until the water runs clean. Dry them thoroughly then wrap the bristles once again in food wrap before storing vertically.
4. Drill a hole in a tile…
…without cracking it might seem tricky, but it's easy to do. Simply put decorator's tape on the tile where you want to drill the hole to stop the drill bit from moving. Using a cordless drill if you can, make sure it isn't on hammer setting. Then start drilling, taking it slow and steady until you feel the drill bit touch the wall and you're through, crack free.
5. Make dents disappear
Your favorite wooden TV cabinet has a dent, don't throw it, fix it! As long as it's unpolished or unvarnished, you can make it look like new. Simply soak (not too much) the area with water, lay brown paper on top and iron. The dent should spring back out like magic.
6. Check your chainsaw
If you use your chainsaw regularly, then be aware that the chain can start to loosen and sag with normal use. A loose chain can cause it to jump off the bar – something to avoid at all costs.
Check the chain tension before each use. It should give slightly when pulled, but the drive links should remain engaged with the chainsaw bar. If it feels loose or you notice the chainsaw starts to lose its cutting performance when used, then you will need to tighten – or sharpen – the chain. Read the chainsaw's instructions on how to sharpen the chain and, if in any doubt, take it down to your hardware store. Don't use until the chain is tightened and back in play.
7. Quick fix for that dripping faucet
If you can no longer ignore that dripping faucet but can't wait for the plumber, silence it with a piece of dental floss! This simple hack really works – just tie one end of the floss around the tap and let the other end drop through the plug hole and down into the drain. The annoying drip will now travel along the thread, instead of loudly dripping into the sink. Genius.
8. Nail it each time!
When it comes to tool box basics, if you don't have a hammer, a screwdriver set and an assorted supply of nails, then you need to get yourself to the hardware store pronto.
But just because you now have the kit, it doesn't mean you'll always nail it when it comes to DIY. There's a skill to accurately using a nail or screw as they don't always go where you want them to. Polish up on your nailing technique with our top tips:
Sharp-pointed nails can damage wood so make them easier to use with one of your hammers to blunt the tip off slightly.
Rub nail tips with a little soap before hammering to help them go into wood smoothly.
Fix an enlarged screw hole with a wooden golf tee. Fill the hole with the tee, use a hacksaw or multi tool to make it flush, then sand.
9. Powder out those squeaky floorboards
There's something really annoying about a creaky floorboard, but don't suffer in silence, just buy yourself some talcum powder. Yes, you did read that right. And it works. Simply locate the offending boards and apply a good amount of baby powder in-between the cracks. Force the powder down between the boards using a cloth or soft brush. Walk on the boards to spread the powder and to check it has worked. Keep adding talc until the creak is no more.
10. Ditch those drafts
It's winter and your central heating is toasty warm. But if your home suffers from drafts, you're just throwing all that heat away… as well as your hard-earned cash. If your problem is an ill-fitting door, then here's simple tip to eliminate those cold gusts.
Most door thresholds (the section that runs across the bottom of a door) can be adjusted up and down with screws. Using a screwdriver set, turn all the screws equally to adjust the threshold down until you can snugly close the door.
11. Repair carpet snags
Ok, you don't quite know how it happened, but your new carpet has been snagged and a patch of woven loop fibers are now unraveled. Before you replace, save your money with a quick DIY fix. You'll need a sharp blade (check out your multi tool), some carpet seam sealer, and a steady hand. Gently tug at the loose fiber to find where it's attached then cut it off as close as possible to the backing. Tape off the repair area then put a small bead of the sealer into the gap. Using one of your finer screwdrivers, fill the hole with the removed fiber, pressing it in bit by bit until it looks like the rest of the carpet around it.
12. Unclog a slow-running faucet
If the water isn't running as fast out of your faucet as you'd like, it could well be a build-up of minerals blocking the flow through the aerator. To unblock, close the drain stopper first then, using pliers carefully unscrew the aerator from the end of the faucet. Scrub with a toothbrush and then soak in vinegar until the scale is dissolved. Pop back in and watch that water flow!
13. Keep your ceiling paint mess-free
This is one that's stumped me over the years, leaving my ceilings edged with colored paint when trying to paint a wall up to the ceiling. Then I stumbled across this 'why didn't I realize?' decorating hack that's transformed my home decorating.
'Cutting in' when painting a wall up to the ceiling will no longer be a hot mess with a paint shield – basically a flat panel that looks similar to a window cleaning squeegee. You can buy one for less than 10 bucks or if you're keen, break out your portable work bench and make one. You can now paint a wall up to the edge, with the shield held to protect the ceiling.
 14. Kick condensation to the curb
Prevention is better than cure, so this DIY hack looks at quick ways to stamp on condensation before it – and the dreaded black mold – takes hold. Here's how to prevent extra humidity in your home:
Install trickle vents in your window
Don't overfill cupboard spaces or push furniture right up against walls
Keep the bathroom shut when showering to keep the steam in
Avoid drying clothes on radiators, use airing racks or dry them outside
15. Breathe life into an old tree stump
If high winds have taken their toll in your garden and you've had a few trees down, breathe new life into a stump with a cool DIY project that will be the envy of your neighbors.
To create an outdoor table, set up your portable workbench, fire up the electric chainsaw and smooth off the top of the stump to a height similar to a coffee table. If the top of the stump is solid, sand it off until smooth and flat, then varnish to bring out the wood's swirls. You could also add a top, with a larger piece of circular wood, fixed securely in place using a nail gun or screws.
16. Take the stink out of garbage disposal
If there's a lingering smell which your sneakers can't be blamed for, then it's likely to be your garbage disposal. Keep on top of its maintenance and you'll save money on repairs, so start now with a regular freshen up.
Pour a few cups of ice down the sink and, with the water running, turn on the disposal unit – the ice should knock any food debris off the blades. Then mix up some vinegar and baking soda and pour down the disposal before sending down the running unit a chopped-up lemon to make it a squeaky clean and fresh.
17. Replace caulk around the bathtub
Don't neglect the sealant around your bathtub as time and grime can lead to it not only looking pretty damn ugly but also to mildew, damp and leaking. If the caulk has become yellow, cracked or is starting to shrink away from the tiling, it's beyond saving and now's the time to put it out of its misery.
Using a blade from your multi-tool, cut out the degraded caulk and shave off any residue. Wipe clean with a degreaser and allow to dry. Use your caulk gun to re-seal the bath and smooth with a contoured silicone pad for a professional finish.
18. Create a chalkboard
Is your life – and home – full of reminders and scribbled post-it-notes to keep your crazy life organized? Then you, my friend, need a chalkboard. We're not sending you back to school, but this is an easy-to-make retro noticeboard that would look cool anywhere in your home.
Chalk paint and chalkboard paper can be bought in most craft and DIY stores. For a discreet noticeboard, paint the inside door of a kitchen cupboard or for something more obvious, buy a large picture frame and make a chalkboard feature for a wall. For a funky home office, paint the top of your desk with the chalkboard paint and make notes as you work. Saves on paper and no nail gun, tool bag, tool belt or DIY hardware needed. Just old-school, creative DIY, what's not to love.
19. Banish creaky doors
Little things can really irritate, and a door that relentlessly creaks is up there with a dripping tap so make time to oil it away. Many household items make excellent lubricants for door hinges, so open up the kitchen cupboards and see what you can find. Cooking oil, soap or petroleum jelly are top candidates for the job. For doors that don't seem to fit tight when closed, it's the latch plate that needs attention. Bend the tab that's connected to the latch in the direction of the stop until the door fits snug and doesn't rattle.
20. Don't get caught out by frozen pipes
Get ahead this winter with some DIY tactics to help prevent a burst pipe disaster:
Well-insulated pipes are less likely to freeze so drop by your DIY store and get advice
Run all the faucets in your house regularly, including outside taps
If you're taking a winter vacation, and the weather forecast at home is cold, ask a neighbor to call by and turn your faucets on and off
Don't ignore any dripping faucets (the dental floss trick is only a short-term measure to keep you sane!) Get them fixed before the cold weather arrives as they're more likely to burst if the pipes freeze
If you do get unlucky with frozen pipes, turn off the water at the stopcock and call out the experts.
21. Keep flush when it comes to your loo
While a broken toilet can be because of numerous reasons (if in any doubt, call out a plumber) often it's down to the flush arm giving up the ghost. Lift up the cistern lid and if the arm's looking limp and sorry for itself inside, then you've most likely found your non-flushing culprit.
You can quickly and easily replace the damaged limb. After a trip to the DIY store for a replacement arm, remove the toilet lid, unhook the chain and use a torque wrench from your tool belt to remove the nut that attaches the arm to the toilet. Fit the replacement arm, replace the lid and flush…happy days.
22. Clean out your dryer ducts
If you've been hammering the clothes dryer with your gym and dirty kit, it may feel like it's on a go-slow in protest. Before calling out the repair man (or going online to buy a new machine) check the ducts as your mammoth drying sessions may have got them clogged.
Lint build-up can not only slow your dryer down but is also a potential fire risk. Cleaning your ducts is just a five-minute job and can save you further down the line. Unplug and move your clothes dryer away from the wall and disconnect the duct work at the back. Plug in a vacuum and use the hand-held tool to suck the muck out as much as you can. Then the next time you dry your clothes, your dryer will be firing on all cylinders.
23. Don't cry over spilt paint
You've perhaps been a bit too careless with the paint and there's old paint stains and spill drops where there shouldn't be. Grab some linseed oil, pour on a cloth and hold over the stain to soften it, then wipe off. For more stubborn spills, use an old razor blade and scrape off.
24. Get the most out of your paint
Paint ain't cheap but here's a great little DIY hack which means you can get your money's worth out of your home decorating.  If you've paint spare after completing a job, don't throw it away. Keep it usable for next time by adding add a couple of caps of methylated spirits, then put the lid on. Don't stir until you need to use it next.
25. Get a grip on your grout
If you have a tiled room, you may have noticed the tile grout has gotten tired and grimy with age, despite your best cleaning efforts. This is because grout is porous and quick to absorb dirt and grease. But before you reach for the contents of your tool box to dig out the offending grout, perhaps you should give it one more chance?
To deep clean grimy grout, scrub first with a toothbrush and a homemade cleaner of baking soda and bleach and wipe clean. Another go may be needed before applying an anti-mold cleaner to keep any more nasties at bay. Make sure the room is well-ventilated and leave to dry.
26. Real DIYers use nail polish
So, you've done a text book job on hanging your new picture – it's lovely and level and you've carefully chosen the right screws and plug. But you're looking for an extra bit of reassurance that the screws will stay where they are supposed to be. The answer just may well be waiting in your girlfriend's make-up bag.  Make sure those screws won't come undone by adding a drop of clear nail varnish to the hole just before you finish tightening.
27. Make blocked sinks a thing of the past
There's nothing like a stomach-churning sink or toilet unblocking session to get you to appreciate a clean u-bend. Here's a few ways to avoid that sinking feeling:
Never pour cooking oil or any other fats down the sink
Use a plughole filter to catch food waste
Don't put wet wipes, nappies or other sanitary items in your toilet
Make sure you clean your pipes regularly, even when they're not blocked.
28. Freeze those carpet indents
For carpet dents caused by heavy furniture use an ice cube. Pop one in the groove and wait until it melts, and the indent should be gone. You can then use a toothbrush to fluff back up the carpet fibers, pat dry and it'll be like new.
29. Do the difficult painting bits first
It's easy to get fazed by a big painting job, particularly if you've several rooms to do and rush in to start the big spaces. If this is you, then re-think. You'll get a much better result if you do the difficult, fiddly prep bits first, such as round door and window frames and edging the corners. Neat.
30. Keep organized
And finally…. a good workman always organizes his tools, so get the best tool box you can and pack it well. Use food containers to separate smaller items such as nails and screws, then use the pull-out trays to order the rest of your kit, such as screwdrivers, hammers and spanners. If your electrical tools came in their own carry box, use it, as they'll be well-protected.
Once your DIY job is complete, check your tool box before you store it away, replace any missing items and replenish the fixtures you've used, so you're totally ready to go when the next DIY challenge calls.