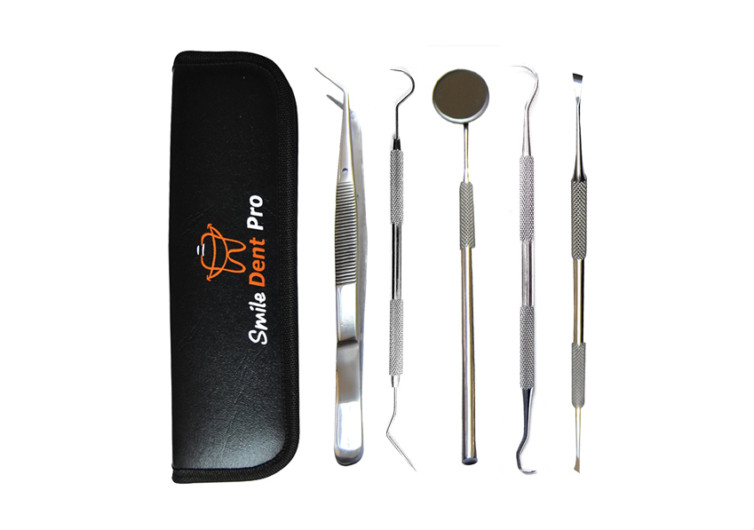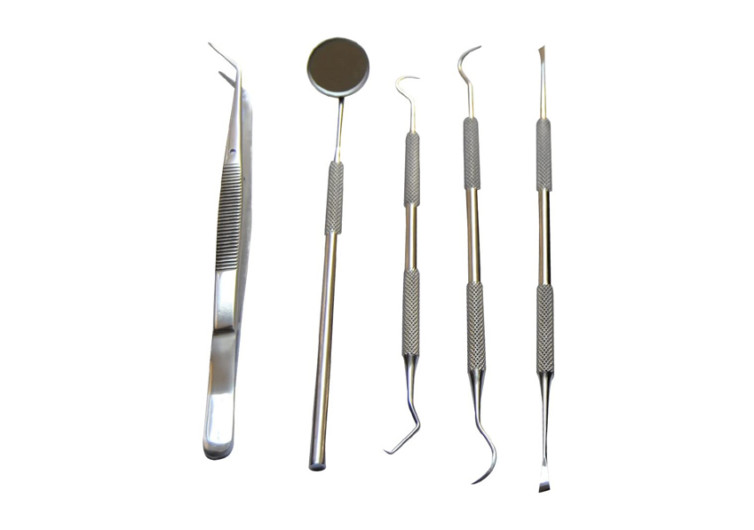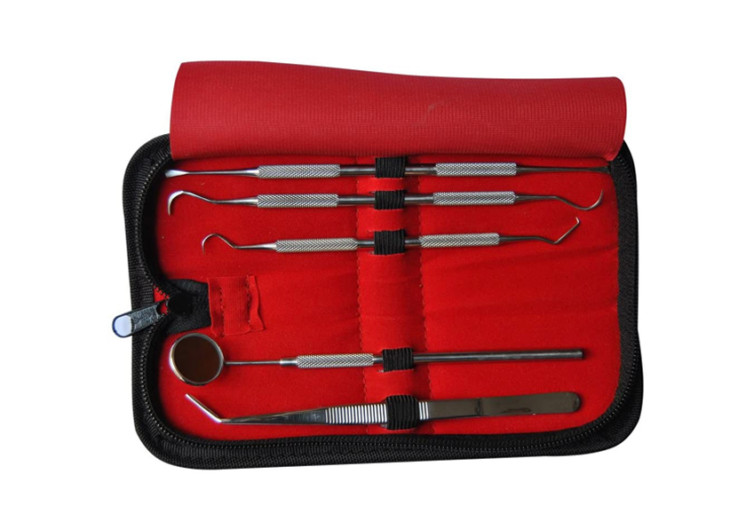 GearHungry may earn a small commission from affiliate links in this article.
Learn more
Dental Tools Smile Dent Pro Kit
The Smile Dent Pro is the mini dental kit that everyone can use. With this dental hygiene kit, you can now have good dental care without going back to the dentist every two months. It comes with the 5 basic tools every dentist uses, so it's easy and complete enough for you to do your own teeth cleaning.
The Smile Dent Pro Kit was made by dentists in order to encourage people to observe proper dental hygiene. While brushing your teeth with electrical or manual toothbrushes at least twice a day is helpful, it is definitely not enough to ensure that every bit of sugar and food was removed in between your teeth. This is why this dental kit contains a dental mirror, a pick, an explorer, a dental probe, and a tweezer. Plus, they come in one small portable pouch where each is held by a garter so the tools won't hit each other.
These five tools were meant to aid in further cleaning on top of daily brushing and flossing. One of the most common dental issues is plaque, so this kit makes sure to have a tartar remover that is thin enough to fit in between the spaces of your teeth.
Each tool is made with stainless steel, so there is no risk of getting any rusting on regular usage. Stainless steel also has antimicrobial properties. If you will notice, there is no complicated tool here to ensure that even young adults can do the cleaning themselves. The kit is beautifully packed in a black pouch.
While the Smile Dent Pro Kit feels as if another inconvenient addition to your dental care, dentists and users have given it a wonderful review for its durability and ease of use. At first, it's going to be an inconvenience, but with continuous usage, this dental kit assures you of cleaner and healthier teeth.