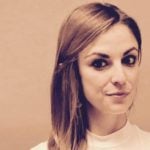 Support us! GearHungry may earn a small commission from affiliate links in this article.
Learn more
Decluttering Your Entryway
For the better part of the day, I couldn't figure out how to approach writing this piece. The subject felt more list-friendly than substantive. Frustrated and procrastinating, I stepped away from the keyboard, grabbed the dog leash from the coat rack, slipped on my most attractive pair of sandals (kidding, they were totally rainboots. And no, it wasn't raining), and stopped short of my door. It struck me – someone's entryway can say a lot about who they are. Activities, personal style, pets, favorite shoes, whether or not they're in the reusable bag camp, taste in art, and brand of orderliness; it's all there in plain sight.
On my home turf in Austin, the temps are their most volatile in autumn – oscillating from 95 and balmy to 40 and torrential, sometimes overnight. But life doesn't really stop, even in these mask-laden, quasi-harrowing times. Rain, shine, hellacious heat, and Baltic cold, we're a patio-frequenting, greenbelt-traipsing, taco truck-chasing bunch, and our wardrobes show it. During this time of year, the average Austinite's entryway boasts peacoats, dry-wicking neck gaiters, beach towels, and winter running gear – a multiverse of attire.
I struggle to maintain a level of entryway order. It turns out I'm not alone. There's a reason home organization blogs and Tidying Up with Marie Kondo are so popular – we live in a time of peak consumerism, where there's a thing for every . . . thing. For instance, my small hoard of scarves, George's dog hoody, a pair of stilettos, a trench coat, climbing shoes, a chalk bag, and just so many face masks envelop the first 4 square feet of my apartment or hang pell-mell from my overloaded, minimalist coat rack. What can I say? What you see is what you get.
So, let's suss out what we need in our entryways, what we don't, and some ways to organize our foyer vibes.
Active Apparel and Equipment
It makes sense to keep things like your running shoes, running jacket, ultralight pack, and even your bicycle at the ready by the door. After all, they are definitively the last items you'll need before stepping out. Consider the types of items that don't belong in the entryway – things that you'd throw on before flashing the common area (duh, right?) like your running shorts or pants. And what about accessories that you can stash away in your closet in the interest of a tidier foyer? Think ear warmers, running belts.
The same goes for your outdoor equipment like your bicycle, climbing rope, and packs. Does your bike awkwardly lean up against the wall? Maybe your rope and pack slump over pathetically on the floor, ready to trip you for your negligence (karma?).
Major and Minor Essentials
You've heard it before, have a dedicated place for your keys and wallet. I'm a believer. I may be notoriously inept at getting out the door on time but seldom lose my keys, which reside in a dish on my console table. And when I do? I have several copies stashed away in the key lock box on my patio.
Keeping your final accessories by the door is something I actually recommend. In this vein? Your laptop backpack or bag, an umbrella.
And try to limit the count of entryway-appropriate gear to one (or one pair) of each. This rule is valid even if you rotate your duds (coats, shoes, balaclavas). Save yourself from falling into the "but I want options" trap when collecting running attire from the closet, swapping out that field jacket with a blazer and scarf – next thing you know, you'll have a hoard choking out your vestibular chi.
Before You Go
The market's organizer game is strong these days, with something for every niche. Look into various organizers, like an indoor bike rack, a helmet stand, hooks, mounted racking systems, and floating shelves for smaller spaces and gadgets. If you struggle with maintaining, think about designating a small catch-all basket or tray for non-entryway bits. Just make a pact with yourself to put them in their proper places at the end of the day.
Don't be afraid to get creative in your quest for minimalism; take the time to really sort your space out. After all, your entryway is the prologue to your home and lifestyle. Let your story be attractive, frustration-free, and well-kempt.