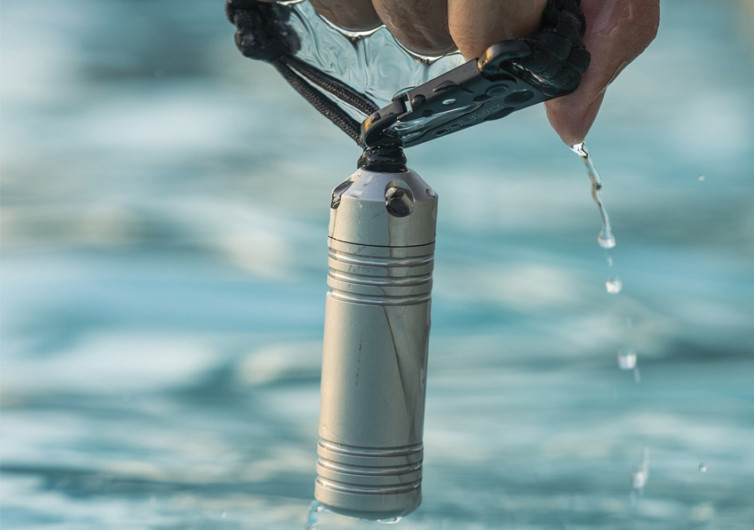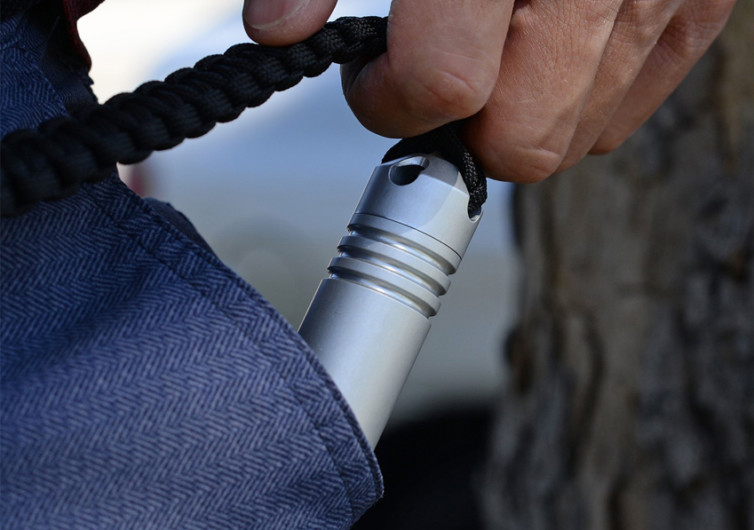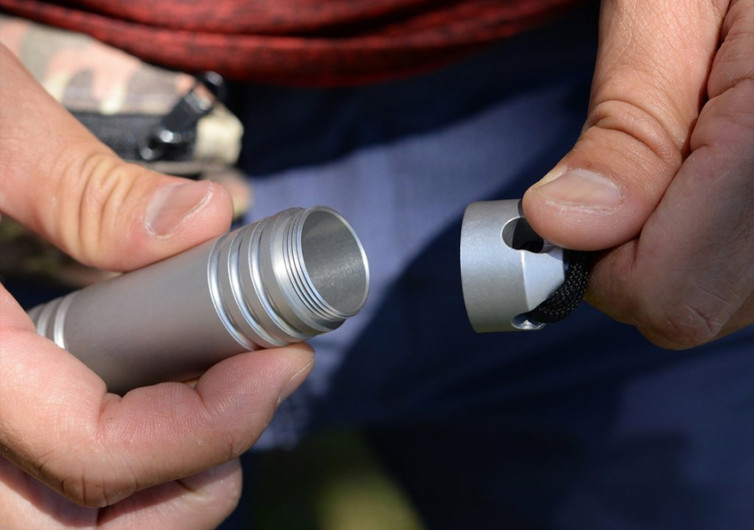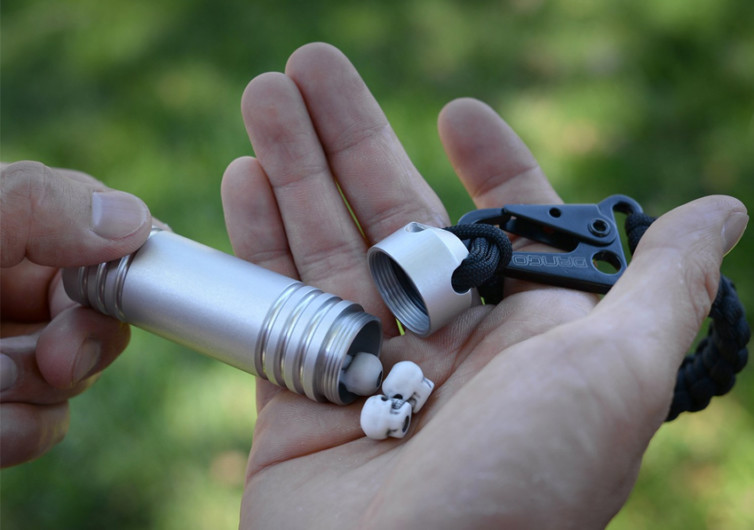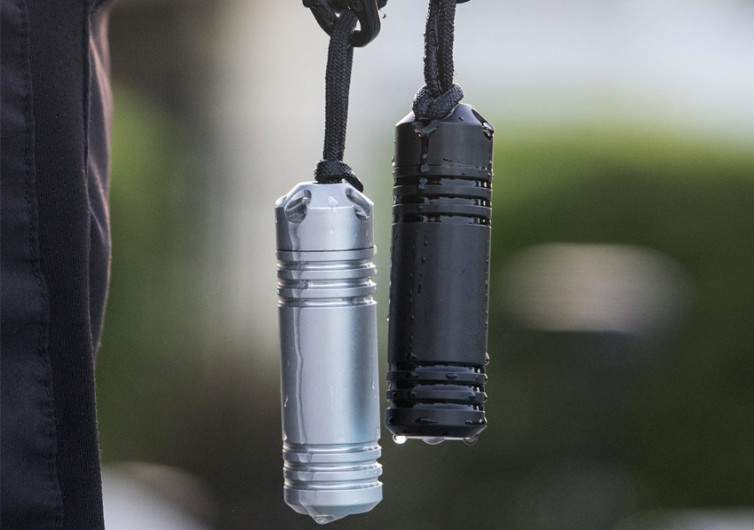 Dango Capsule XL
The Capsule XL may be tiny yet it does a good job of carrying and securing the small things that matter in your life. It's designed to go wherever life's adventures take you whether it's in the dark alleys of the city or the foliage-covered greens of the jungle. It's a nifty gadget never to be underestimated.
While its internal dimensions only measure about three-quarters of an inch wide and less than 3 inches long the Capsule XL can easily take in several neatly-rolled bills, a really small data storage device, emergency medications, liquid, and even survival gear. The number of things you can actually cram inside the Capsule XL may be limited, but these are often the more important ones whenever you head outdoors and away from the comfort and convenience of modern life.
Made of anodized 6061 aluminum that has been precision-machined to give you a casing that is as durable and heavy-duty as it is lightweight, the Capsule XL easily clips onto almost anything. This is made possible by the integration of a quad loop secure cap that comes with a carabiner-style of attachment at the end. Clip it onto your bag, your belt loop, or even wound the strap around your wrist and secure the hook to the other end. However you wish to carry the Capsule XL, you can bet it stays with you securely.
Designed to be as tough as the adrenaline junkie, the Capsule XL can withstand drops from substantial height and getting submerged up to a thousand feet. It's the small yet highly protective shell of the Capsule XL that makes it a very worthy companion for the most extreme of all adventures.
It doesn't matter where you intend to use it. What matters is that the Capsule XL can carry your most precious small things handily.
CHECK PRICE ON DANGOPRODUCTS.COM