GearHungry may earn a small commission from affiliate links in this article.
Learn more
How To Protect From Dangerous Animals While Camping
Whenever you head out in the wild you are literally at the mercy not only of the elements but also the different creatures or wild animals you should be cautious about that make the wilderness their habitat. It thus pays to gain an understanding of how these creatures can pose a threat to your safety and that of your loved ones and what you can do to manage such threats. That's why we've prepared this dangerous animal guide when camping to get you up to speed.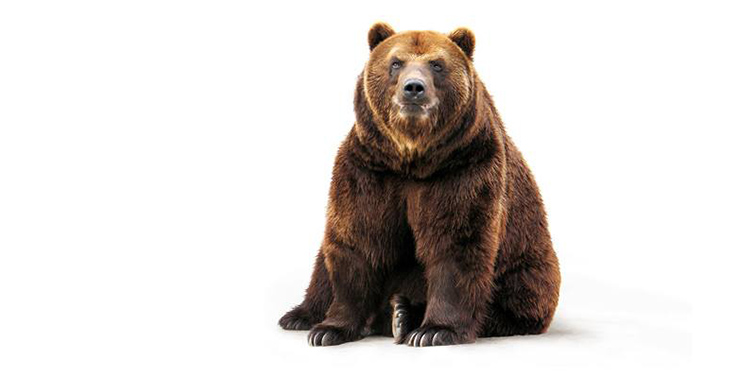 Bears
Bears are always at the top of peoples' minds whenever they have to think about dangerous animals in the wild. These hulking giants can literally snuff the life out of you with one swipe of its massive limbs completed with long sharp claws.
While not all bears are known to wantonly attack people, except perhaps for the polar bear, it is always a lot safer to keep your distance. Some national parks where bears are known to thrive are also known to require visitors, hikers, and campers to undergo an orientation on how to best conduct themselves in the event that they get to see one.
If you should see one, you need to stop dead on your tracks and slowly back off. You may also want to talk in a calm voice to help announce to the bear that you don't have any aggressive intentions. This also helps avoid startling the bear.
If the bear is quite confrontational but not yet aggressive, you can stand your ground and raise your hands and arms over your head. This makes you look bigger. Whatever you do, if a bear gets confrontational, don't ever turn your back on it as this will trigger its predatory instincts. It will see you as a prey running away from it. Don't climb a tree, as well as some species of bears, are excellent climbers.
If the bear suddenly charges, stand your ground as most bears like to call it a bluff. If you're not sure, curl up in a fetal position to help protect your vital organs. If you have a bear spray, you can use this to temporarily disorient the creature. With any luck, you'll come out with only minor cuts and bruises if it suddenly loses interest in you.
It is also ideal to store your food and dispose of your wastes in appropriate air-tight containers. Bears are especially attracted to scents. Eliminating odors in your campsite can help negate the natural curiosity of bears.
Wolves
You may think of wolves as rather close relatives of your Siberian Husky or even Samoyed. These animals are not known to hunt people, perhaps because it has always been us hunting them. Unfortunately, wolves are very intelligent creatures and they can easily shed their avoidance of people in a process known as habituation. This is very dangerous as a seemingly docile and friendly wolf can suddenly turn aggressive without warning. One thing you need to understand is that wolves have a natural rivalry with their domesticated cousins. So, if you do go camping with your dog, secure it very well along with your large camping tent; otherwise, you're exposing it to potential harm.
Your best approach whenever you're faced with a wolf is to never consider it like a dog. Don't ever regard it as your pet. Do not tremble in fear as they can literally smell it and trigger their natural predatory instincts. If they come near you, slowly back away, keeping an eye on them. Never ever turn your back and start running as you'll be perceived as a prey to them.
Snakes
Always watch out for rattlesnakes, cobras, vipers, adders, and mambas as these are some of the most poisonous snakes in the world. Brown snakes, tiger snakes, and taipans in Australia are also notorious species. The great news is that snakes just want to be left alone. They will not go out and actively hunt humans for food. Most snake bites occur in self-defense. So, if you see geographic features that are known to be natural habitats of these reptiles, make sure to let these be. If you get bitten by a snake, take a snapshot of it and bring yourself to the nearest medical facility. Field-treatments that are popularized in media have been shown to be ineffective. Your best chance of survival is still in an acute medical facility complete with the administration of an appropriate anti-venin.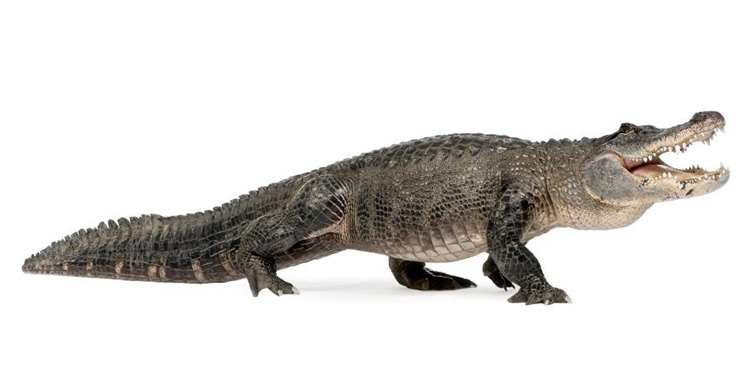 Alligators
These cousins of the more aggressive crocodiles are very formidable opponents especially when they have already pulled their intended prey into the water and perform the now-familiar death roll. Their large, razor-sharp teeth can easily pierce through flesh, made even easier by a bite force of 3,700 pounds psi. That's more than 24 times the most powerful bite you could ever clamp down on your favorite steak. Even tigers are no match for the tremendous clamping power of alligator jaws.
If you go out camping make sure to stay clear of areas where alligators are known to inhabit. Be vigilant when wading in shallow portions of bodies of water as these are known to propel themselves forward to snatch their prey on the shore. If you have to swim, make sure you do so only in certified alligator-free waters.
Wild Boars
These animals are known for their ultra-lean, almost fat-less meats that make for a really delicious, savory grilled meat. However, wild boars are known to charge their prey. Their primary weapon is the upward-pointing tusk and a really thick and hard skull. The skull itself can already do considerable damage. Add to this the tusks and you've got one of the most efficient killing machines in the wild.
Wild boars are especially aggressive during the mating season so steer clear of areas where wild boars have been spotted. If you see piglets, don't go rushing out to pet them as mommy wild boar is not far behind. Once the motherly instincts kick in, your only recourse is to try to fight it off if you can. Although a great number of wild boar attacks resulted in successful recovery, some were simply not so lucky.
Bears, wolves, alligators, wild boars, and snakes aren't the only dangerous animals present in the wilderness. There are literally hundreds of them. The most important thing whenever you are out camping is to steer clear of any animal as you don't know whether this will pose a threat or not.