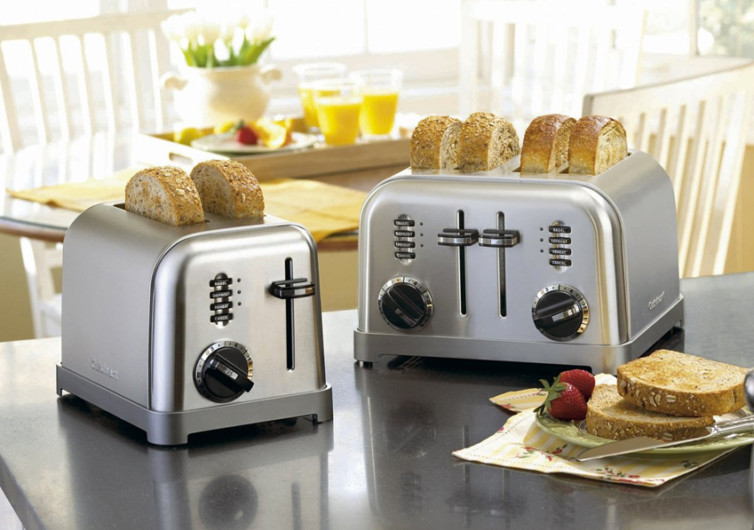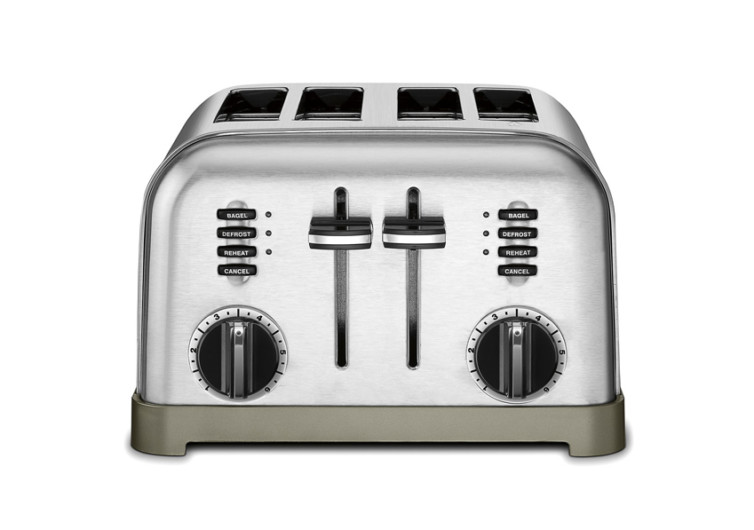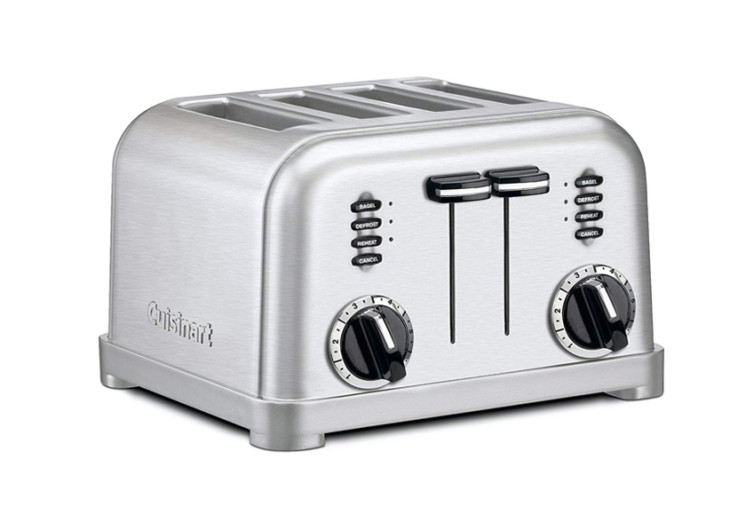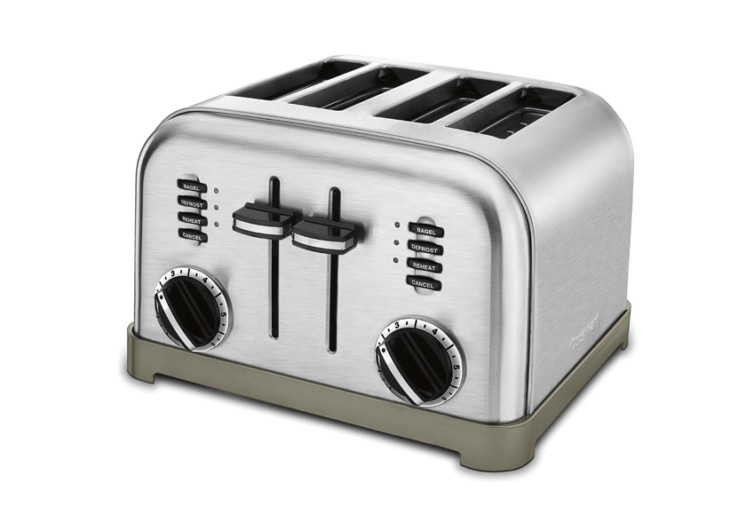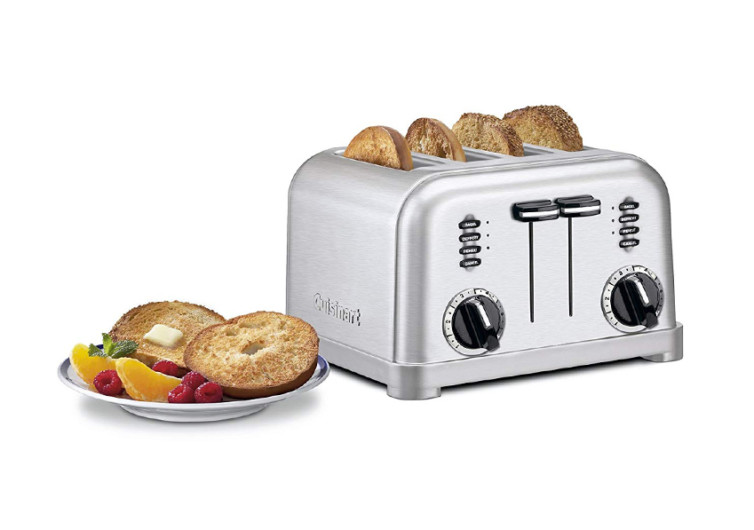 GearHungry may earn a small commission from affiliate links in this article.
Learn more
Cuisinart CPT-180 Metal Classic 4-Slice Toaster
Add a touch of nostalgia to your kitchen with the Cuisinart CPT-180 Toaster. This is a small kitchen appliance that can complement your 1950s inspired kitchen theme. It comes with a classic 20th-century design and 21st-century state-of-the-art technologies.
This Cuisinart toaster can help you travel back in time when most of the home appliances and kitchen gadgets had simpler designs. The brushed stainless-steel housing of the CPT-180 gives it the classic look of a 1950s to 1960s kitchen appliance. It is both classic and elegant and will never leave fingerprints on the surface.
The toasting slots are wide enough to accommodate your favorite bagels. You can also toast your pastries and defrost your frozen pancakes in the CPT-180. There are four of these 1.5-inch wide slots. A pair of these slots comes with its own Hi Lift lever. You will never have to worry about the bread not popping out through the slots.
The CPT-180 also features a unique 6-level shade control setting. Levels 1 and 2 provide your bread a light shade while Levels 5 and 6 will give you a darker shade. You get to choose the kind of toasted bread that you will enjoy for breakfast.
This Cuisinart toaster also has a bagel, reheat, and defrost function. The bagel function only toasts the upper part of your pastry. The defrost function goes straight from defrosting to toasting. The defrost feature also comes with 6 levels to accommodate different sizes and frozen status of pastries. Reheating your bread is also easy with the CPT-180. You don't have to worry about the bread getting burned.
The Cuisinart CPT-180 is a multifunction toaster that can also defrost and reheat your pastries with ease. It has a classic design that is best suited for modern homes with a classic kitchen.