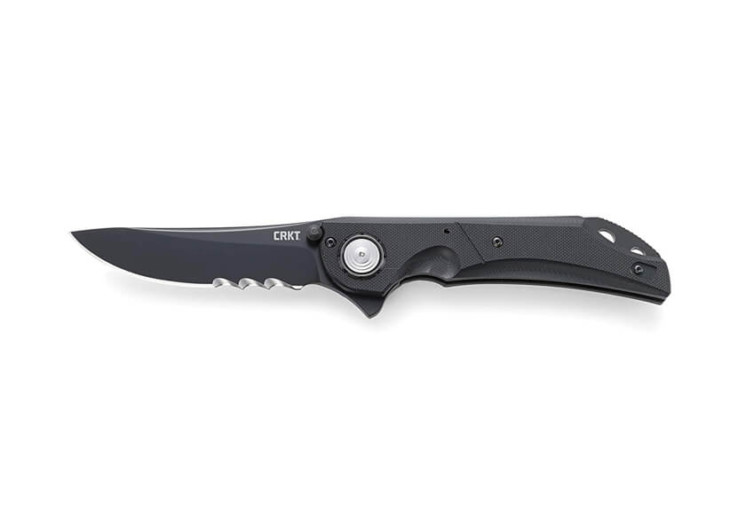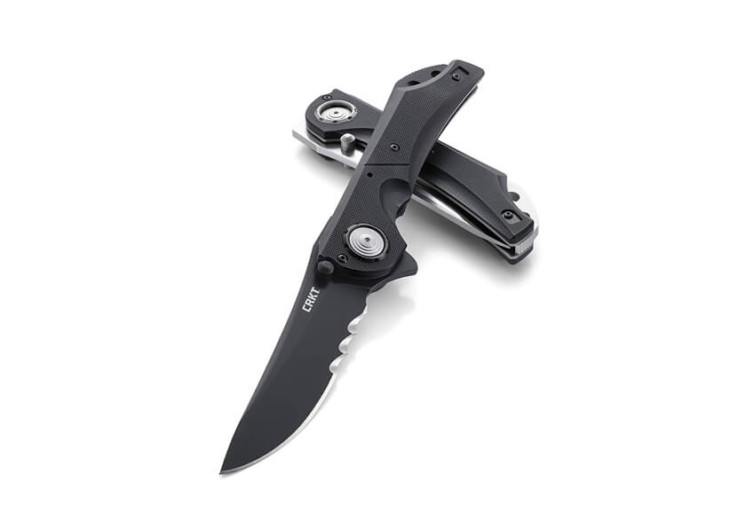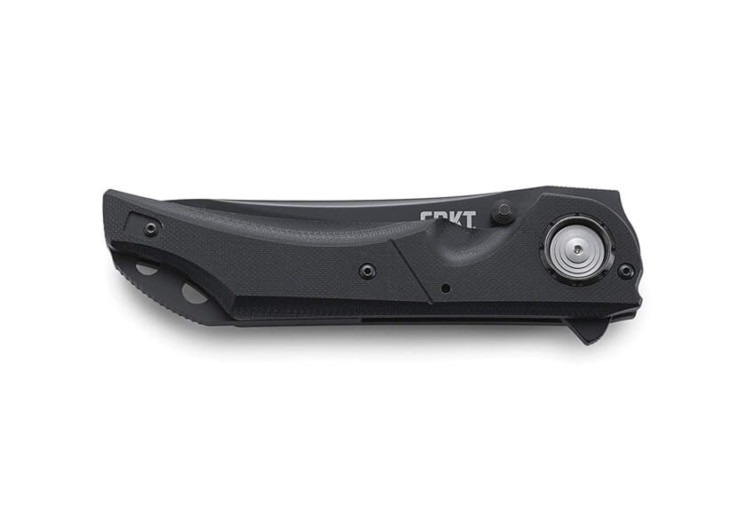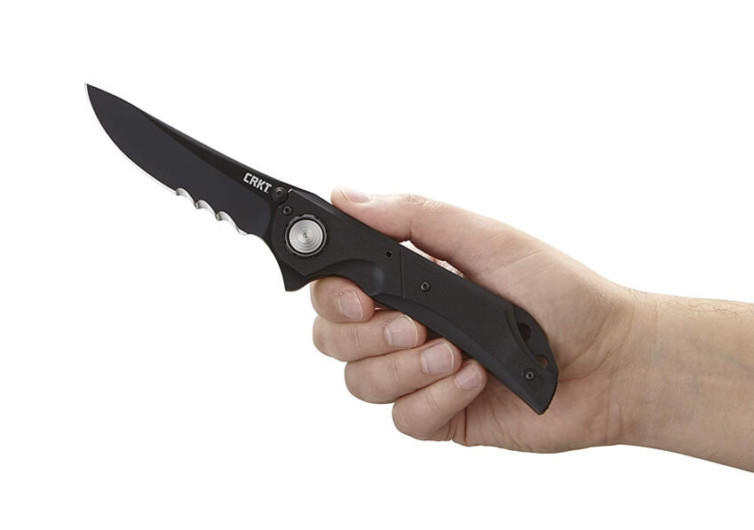 GearHungry may earn a small commission from affiliate links in this article.
Learn more
CRKT Seismic EDC Pocket Knife
The Columbia River Knife & Tool is a company that produces high-quality bladed tools and other handy items. One of their most popular products is the Seismic EDC Folding Pocket Knife. This EDC features a sexy profile, an ergonomic handle, and a cutting performance that very few pocket knives can match.
The 3.9-inch blade comes with a super-sharp point that can make it easy to pierce through almost anything. It's the type of blade point that can inflict the most damage without so much as leaving a trace.
Along the cutting edge of the Seismic are Veff serrations. These are very different from the conventional sawtooth-like serrations in other knives. From the side, it looks like a drill bit with its characteristic spiral shape. This gives the Seismic excellent performance when it comes to cutting fibrous materials like rope.
Mating the blade to the handle is courtesy of an IKBS ball bearing system. It serves as a pivot point to allow the blade to deploy with relative ease. When we say "easy", we mean fast and smooth. The flipper opening design is ingenious enough to deploy the blade without the need of the other hand. There's a blade guard, too, so you don't slip your fingers into the razor-sharp edge of the Seismic.
Forming the backbone of both the blade and the handle is CRKT's unique deadbolt system. Steel bolts mate at the base of the Seismic blade and interlock together. The system provides you with a folding pocket knife that is strong and durable.
Whether it is for your everyday use or a conversation piece in bars, the CRKT Seismic EDC Folding Pocket Knife is a worthy partner. It is very easy to use and pretty to look at, too. It's not a multi tool, but it gets the attention of everyone.