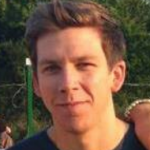 Survival Knife Skills
It's one thing to have a big, sharp survival knife in your pack or hanging from your belt. It's quite another thing to know what to do with it when the chips are down and you are facing an actual survival situation. Most people who purchase survival knives do so with the best of intentions but they also tend to harbor the mistaken notion that when push comes to shove they'll instinctively know what to do. Unfortunately, just as the act of buying crampons won't make you an ice climber, the mere fact of owning a survival knife doesn't mean you're going to be able to use it effectively should the need arise. As such, it's important to know what situations actually call for you to employ your survival knife and, just as importantly, how to use it should one or more of those situations arise.
Putting Your Knife to Productive Use
Camping knives, bushcraft knives and survival knives all look great and tend to provide a sense of confidence for those heading out into the wild on camping, trekking or hunting expeditions. However, the fact is that many people who venture into the wild and succumb when the weather closes in or some other emergency befalls them are later found with their beautiful, expensive survival knife essentially unused. Don't let this happen to you. Below we'll go over 5 critical knife skills every outdoor enthusiast should be aware of and practice.
1. Creating Materials for a Fire
Survival 101 begins with creating a fire. The fire will help keep you warm, dry your clothes, cook your food, provide hot beverages to stave off hypothermia and ward off curious animals. But fires don't just start themselves. They typically require several layers of combustible materials including the lay, the kindling, and the main fuel source. Whether you are rubbing sticks together to create an ember or you have a Ferro rod the resulting sparks need fine, dry, easily combustible materials to transfer their energy to. This is the lay and kindling.
In most cases there is plenty of kindling lying about the forest floor. The question often times comes down to "Is it dry enough to use?" If it is, great. You're in luck. If it's not, or there simply isn't any laying around where you are, you'll need to use your knife to harvest some kindling. There are many different sources that represent acceptable kindling including the inner bark of poplar or cedar trees. Or even better, the bark of the birch tree. Birch trees tend to be much more common in the forest lands of North America and Europe and their bark makes perfect kindling since it is easily removed using your knife, it shreds into thin, easily ignited strips with little effort and it burns fast and furious. Birch can be used to make an ideal "birds nest"; that loose bundle of fine materials that will be accepting the sparks from the Ferro stick or laying upon the ember from the bow-drill.
Before we get too far into the process of creating a fire using your knife we need to stress the importance of the knife as a resource. If you neglected to bring a sharpening stone with you on your journey it becomes a finite resource since once dull the blade cannot be made undull. So employ it judiciously. When you can tear or shred the bark by hand, do so. Don't cut twigs with the blade that you can break apart with your hands. And don't use the knife to dig in the dirt because it will hasten the loss of sharpness. That said, let's look at the next step in harvesting fire materials with your knife.
Once you've gathered enough lay materials and kindling to get your fire going (but before you actually spark it up) you'll need to gather fuelwood to burn. You might need to baton the back of the blade in order to split wood along its long axis. Or you may need to cut it to an acceptable length if it is too tough to break by hand or by force of leveraging or by striking against a rock or a tree trunk. This is an indispensable survival skill that will pay dividends whether you're in a life or death situation or just gathering wood for a relaxing campfire with the family. The most important thing about batoning is to make sure you strike as close to the center of the blade as possible so as not to break off the tip or cause the blade to come loose from the handle.
As a general rule don't try and split any log whose diameter is within an inch of the length of your blade. If you find yourself splitting a large branch and only an inch or two of the blade protrudes make sure you strike the protruding tip and not the handle. And always make sure the material you are splitting is resting on a solid surface so that you get maximum effectiveness from each blow.
2. Using Your Knife to Start a Fire
Once you have all your materials ready you'll need to get them going and your knife will help you do just. Even boot knives that may have been of limited use gathering materials can help you get the actual fire going by using them with a Ferro rod to create sparks or in concert with a magnesium flint to do the same. Use the back spine of the knife to run down the ferrocerium rod and generate a shower of sparks. In most cases a large, soft Ferro rod will be superior to a small hard rod in that you'll get a longer drag along the surface and a more generous spark shower which improves your chances of igniting the bird's nest and kindling.
Don't waste time, energy and the knife blade on small, timid strokes. Get your arm into it and utilize the entire length of the rod. This should eliminate the need for repeated strikes and conserve your blade for other purposes. Also, if you have a flint rather than a ferrocerium rod – ideally you should always have both as well as a lighter or lighters, just in case – your knife will also enable you to start your fire by way of flint and steel ignition. Again, however, try to minimize the number of strikes in order to conserve your blade for other purposes.
3. Creating a Shelter
In survival situations, many people perish from exposure. This is especially true in the winter. However, given enough available material and a sharp survival or camping knife you should be able to construct adequate protection from the worst of nature's wrath. When harvesting wood for shelter you'll want to seek out saplings and bend them as far as possible. This will stress the wood fiber and make it easier to cut. Fresh saplings (rather than dead branches) make better shelter material because their natural flexibility allows you to create domed structures and to weave them together to some extent to maximize the strength of the shelter. Again, however, don't simply hack away at a sampling. This will render your blade useless in short order. Weaken the sapling as much as you can by hand first and use the blade to simply finish the job.
4. Skinning and Gutting Animals and Filleting Fish
While many people find the notion of hunting offensive there may well come a time when the difference between surviving and succumbing depends on that cute little bunny rabbit hopping through the underbrush. Whether you have snared Bugsy in a trap or used your knife to fashion a crude spear and brought down your quarry that way, once you have it in camp you'll need to skin and gut it. You don't necessarily have to practice on rodents or other small game. You can familiarize yourself with the basics of this practice by watching one of the hundreds of videos on the internet that will take you through the process. Same with filleting any fish you might be lucky enough to catch. Watch the videos. Familiarize yourself with the steps involved and be prepared to use your hunting knife in the service of a meal if necessary.
5. Creating Notches
Notching material is an underappreciated skill that may save your bacon one day. Notching is the act of using your knife to help build more effective structures, create game traps or make stakes to keep your tent on the ground when the wind picks up. In addition, even tactical knives or automatic knives can be used to notch trees along your path. While this isn't something that should be done in a cavalier manner, in a survival situation knowing where you've already been can help prevent you walking in circles. Don't head into the woods with your smartphone GPS app thinking you're all set. Your battery may well die on the second day of your survival ordeal and then you'll need a way to keep track of your location and your path. Simple notches every 10 or 20 yards will allow you to do that.
Bonus Skill: Fending off Bears
One hopes one never gets into such a situation but if you are strolling along the trail one day and see some grizzly bear cubs up ahead it's time to stop and back away slowly and quietly. It may be that the mother has not smelled you yet which is why you are still alive or it may be that she is simply assessing the threat and preparing to charge. If the charge comes in spite of your stealthy efforts to escape, playing dead is your best option. It might not work but at least you'll have a chance. If however, you are besieged by a black bear playing dead won't help. You'll need to arm yourself and stick your knife in as deep as you can and lever it up and down repeatedly. Then remove, thrust again and repeat.
Conclusion
Your knife may be the most important piece of survival gear you bring into the wild with you. Learn how to use it properly and you'll stand a good chance of emerging intact from a survival situation.