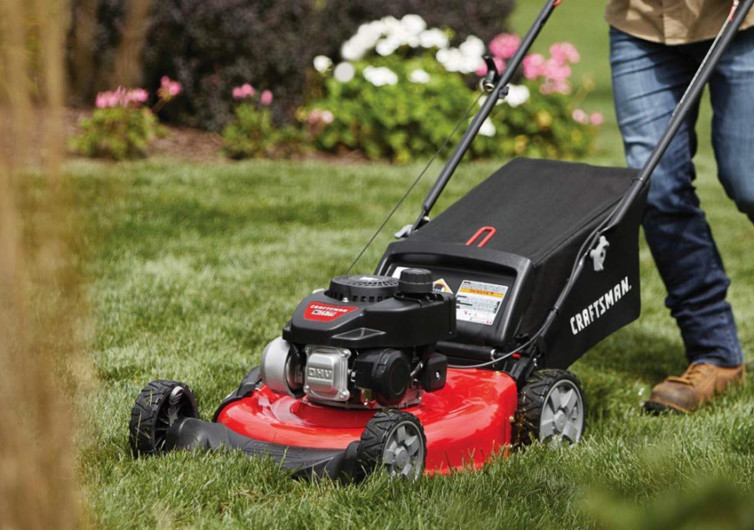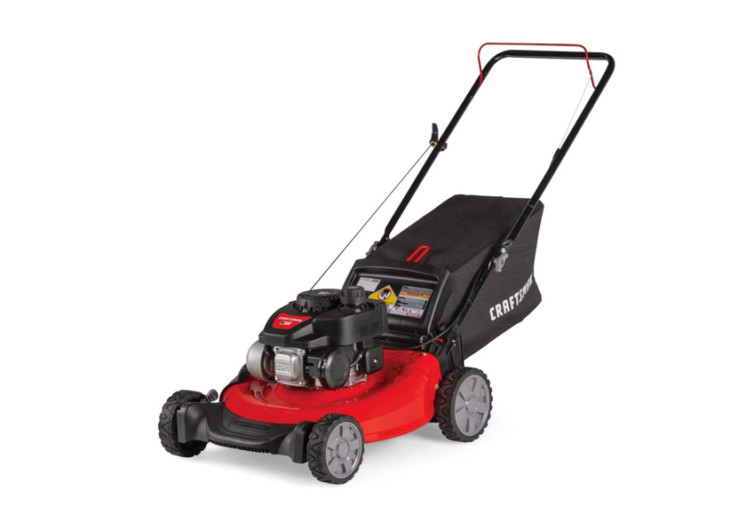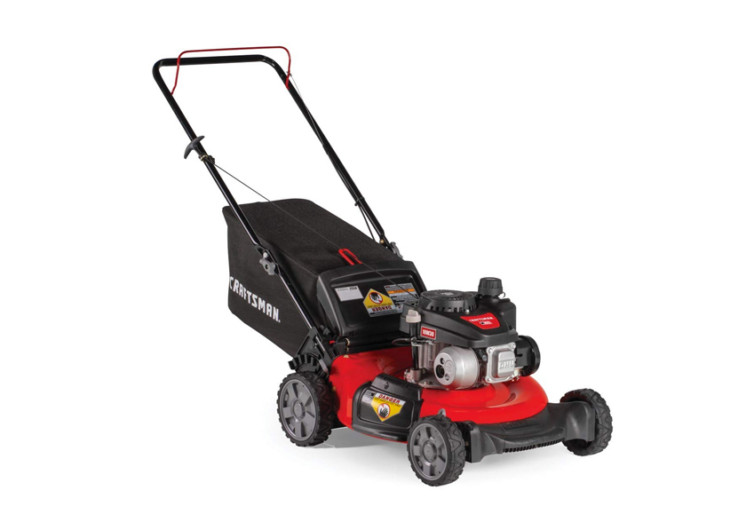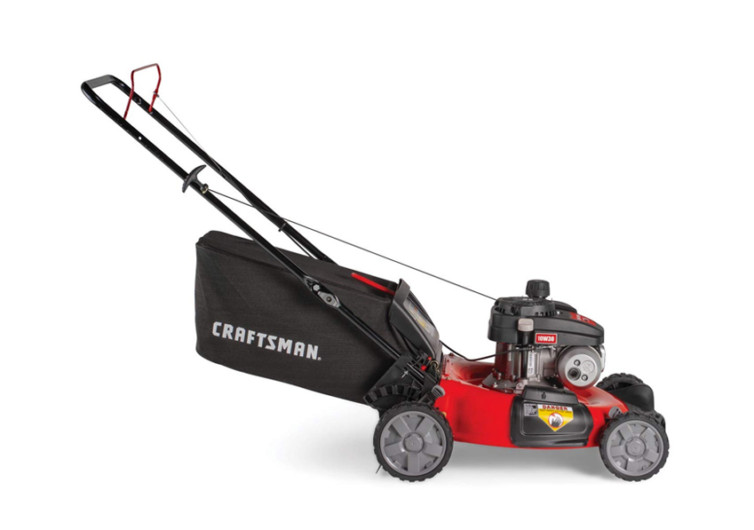 GearHungry may earn a small commission from affiliate links in this article.
Learn more
Craftsman M105 140cc 21-Inch 3-in-1 Gas Powered Push Lawn Mower with Bagger
The Craftsman Lawn Mower M105 is a nice pick for single households or small yards. It is relatively easier to operate compared to the traditional manual choke and recoil. It saves so much time for busy dads. But for some users, maneuvering this mower appears challenging.
The best lawn mowers are those equipped with multiple functionalities. The Craftsman Lawn Mower has a rear discharge, side discharge, as well as mulching capacity. These grass discharge options result in increased convenience for households, especially considering this mower has a 21-inch cutting deck. One slow sweep across the surface will suffice, no repetitions are necessary.
The engine is powered by gas and has a size of 140cc. It's definitely smaller compared to the existing 90-cc options. For this reason, the Craftsman Lawn Mower is best used for well-maintained yards. Those with overly grown-out weeds, shrubs, wet grasses, and bagging are better off with bigger engines.
Overheat problems may occur for smaller engines. To maintain the mower's pristine condition for several years, handle it with care. Take breaks in between mowing sessions. When possible, keep each session under 30 minutes or an hour. Anyway, the Craftsman mower has an auto choke. One or two pulls and the engine gets moving immediately.
In terms of mobility, the Craftsman M105 consists of adjustable cutting heights (dual lever), 6 available options to be exact. So this product basically suits any built, very convenient. However, while the wheels are zag treaded, some users find maneuvering hard. Ideally, with lighter front wheels (7 inches for the front wheels, 8 for the back), turning should be easy unless the terrain is a rough patch or uneven.
Moreover, the design of the entire engine significantly impacts the ease of navigation. Features like the space gap between the wheels, quality of tires, and overall machine structure, may affect mowing performance. In the case of the Craftsman M105 mover, the quality is average. Again, it will prove to be a quality purchase for smaller, flatter yards.