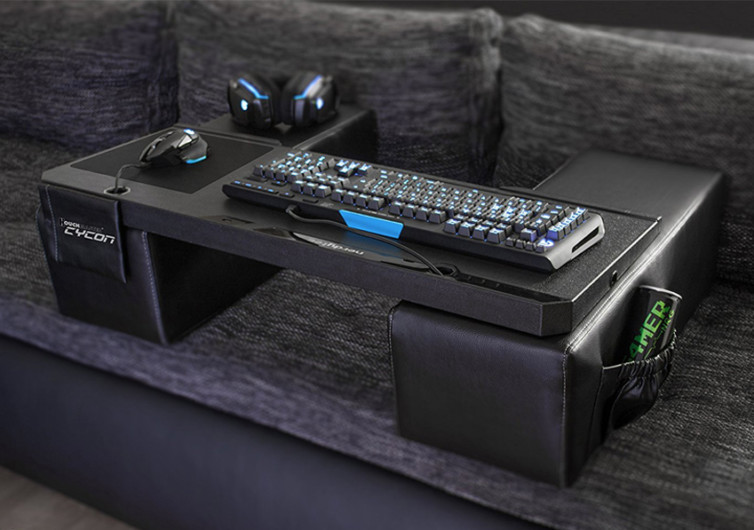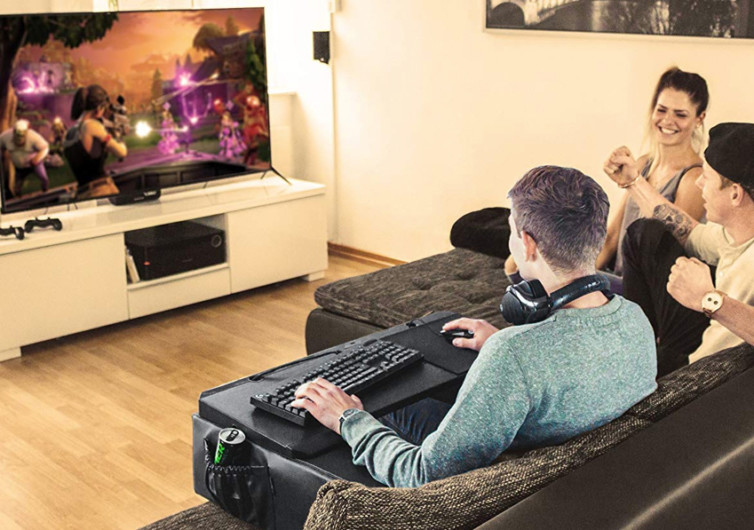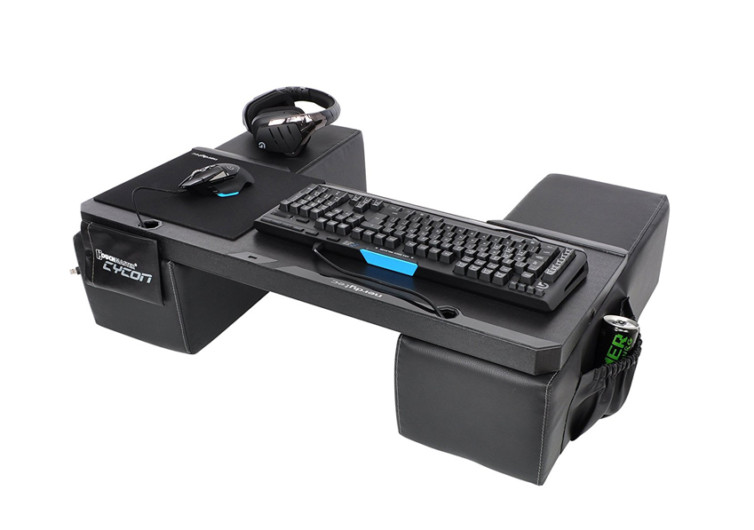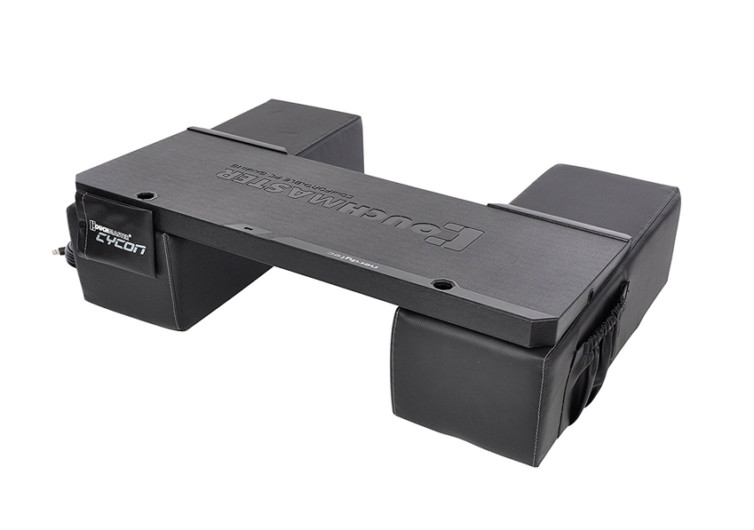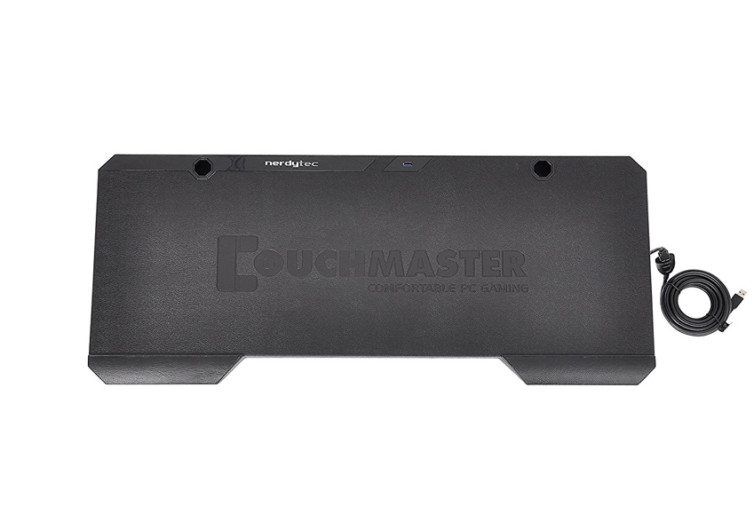 Couchmaster Cycon
Some of us don't like getting confined to our desks or computer tables whenever we're in the groove for some mind-blowing games. That's why we always extend our gaming experiences to our widescreen TVs. The problem is that playing your favorite game sitting on a couch is plain and simple, boring. The Couchmaster Cycon changes all that.
The Cycon is a well-thought-out PC gaming platform that instantly transforms your comfortable couch into an ergonomic, state-of-the-art PC gaming station. You'll be able to comfortably rest your back on your couch while still allowing you full access to your gaming peripherals. The Cycon comes with 4 high-speed USB ports running on version 3.0. There's also an ingenious cable management system that effectively organizes your snaking wires and cables. The Cycon comes pre-supplied with 5 meters of active USB 3.0 cable, connecting you to your PC. Side pockets are perfect whether it is for your Bluetooth or wired peripherals or even a few cans of beer for the ultimate and truly immersive gaming experience. Wrapping the Couchmaster is premium quality leather, providing additional stimulus to your gaming.
The Couchmaster Cycon gives you the freedom to enjoy your PC games while relaxing in the luxurious comfort of your couch.
You may also like: 10 Best Gaming Monitors in 2019