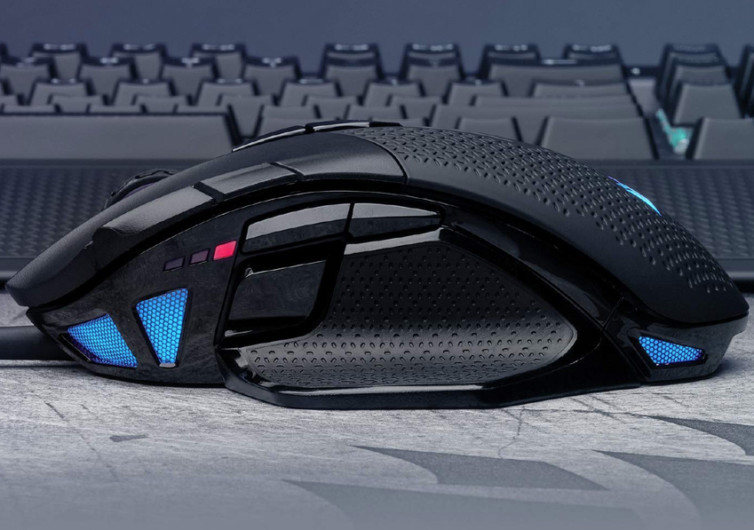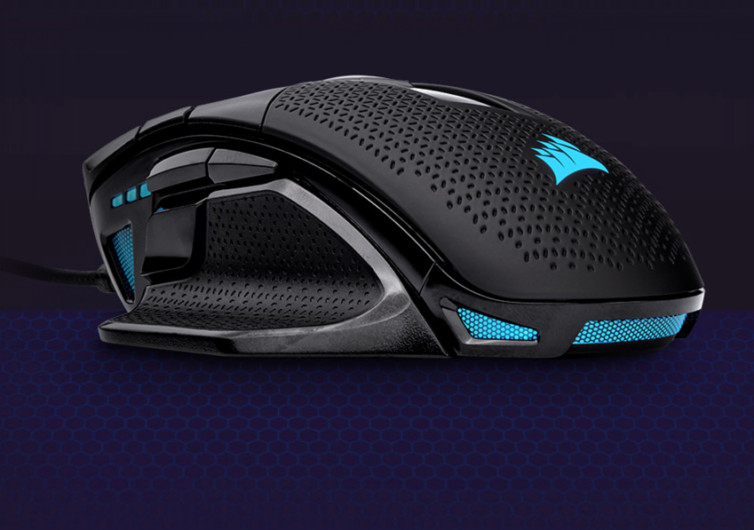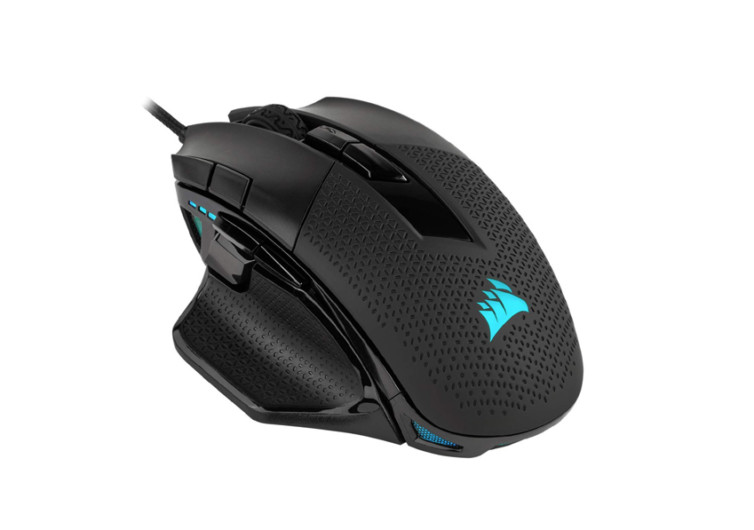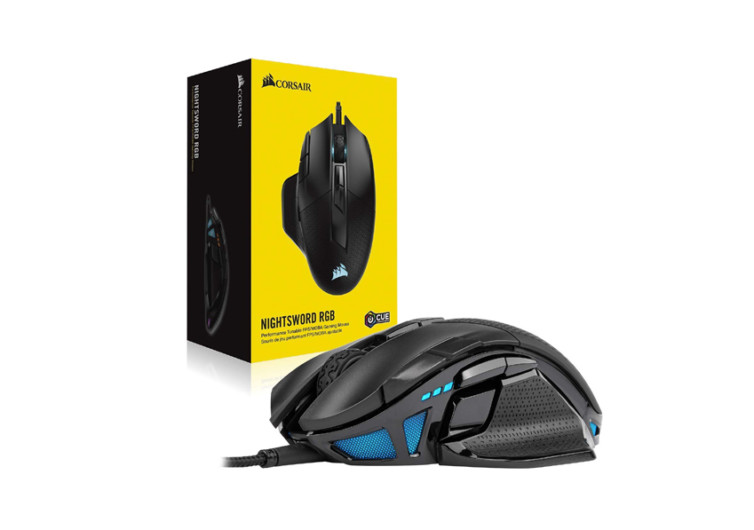 GearHungry may earn a small commission from affiliate links in this article.
Learn more
Corsair Nightsword
Fans of multiplayer online battle arena and first-person shooter games will love what Corsair developed. The tech brand is giving avid strategy video gamers a chance to blast their opponents out of the blue with the Nightsword. It is a gaming mouse that provides plenty of options for customizations so every player can get the kind of controls that he needs.
The Nightsword comes with a futuristic appearance that serves as the shell for many of its unique technologies. Corsair engineered the gaming mouse with very precise weight calibration. There is a total of 6 mounting locations for a pair of weight sets. What this translates to is 120 different balance and weight configurations. Fine-tuning the weight of the Nightsword should make it sit well under your cupped hand.
What makes the Nightsword so well-tuned for the modern gamer is its precision sensor. It features the Pixart PMW3391 optical sensor, giving the gaming mouse the ability to make minute adjustments in precision. You'll get increments of 1 DPI to help you fine-tune the Corsair's 18,000 DPI settings. With the Nightsword, you'll experience high-speed motion detection of up to 400 IPS and a remarkable acceleration of up to 50G. Scoring kill shots after kill shots is easy. Staying zeroed-in on the center of the forehead of your virtual enemy is also a lot easier. That is how the Nightsword's sensing technology is precise.
Of course, what's the use of precision if your hand will suffer from discomfort? Corsair designed a contoured shape that follows the natural shape of the human hand. Adding to the sensation is pro-sports equipment-inspired high-performance rubber grips.
Corsair has yet to offer a product that users can call mediocre. The Nightsword continues in this tradition of excellence. It is a precision-engineered mouse for the modern gamer.