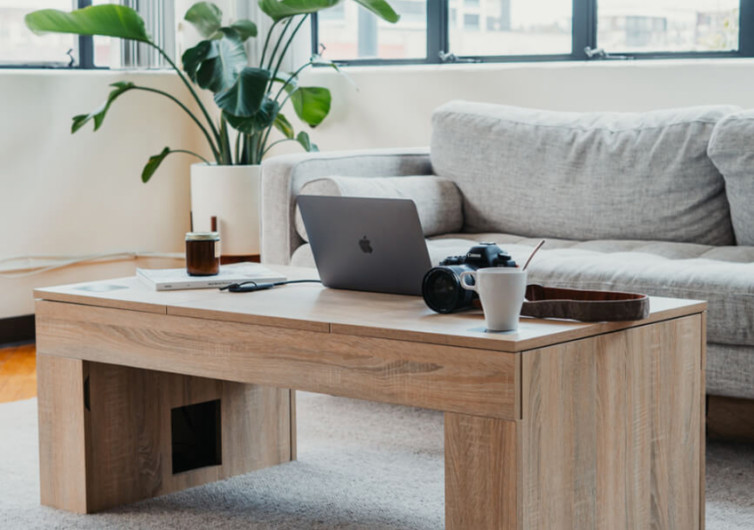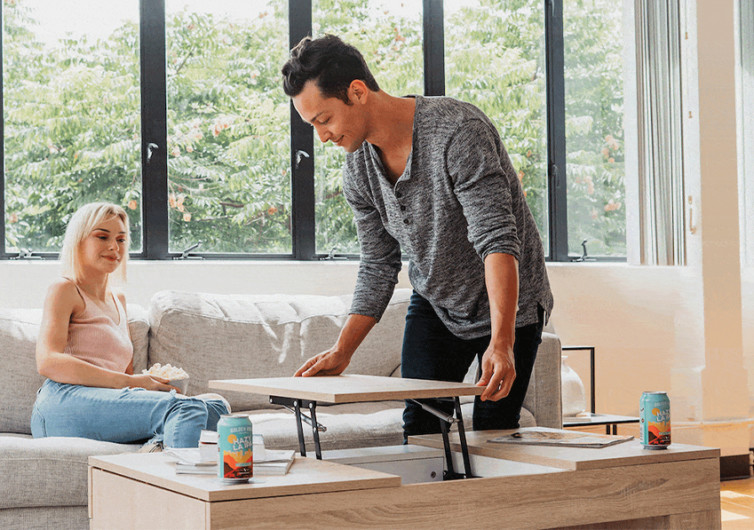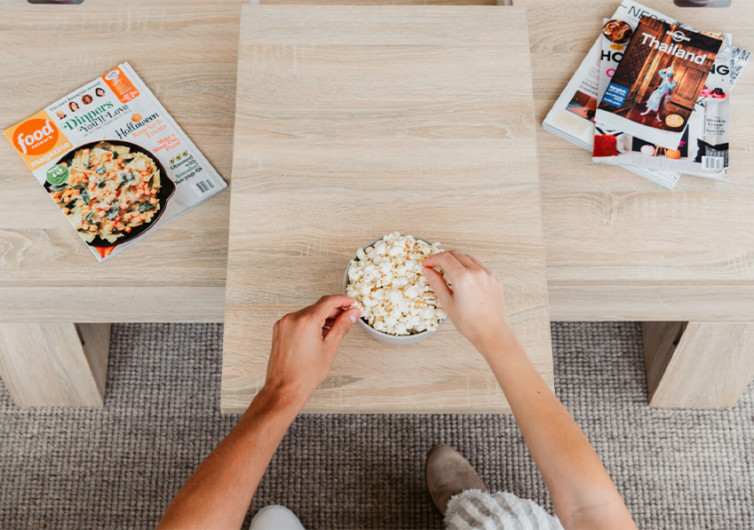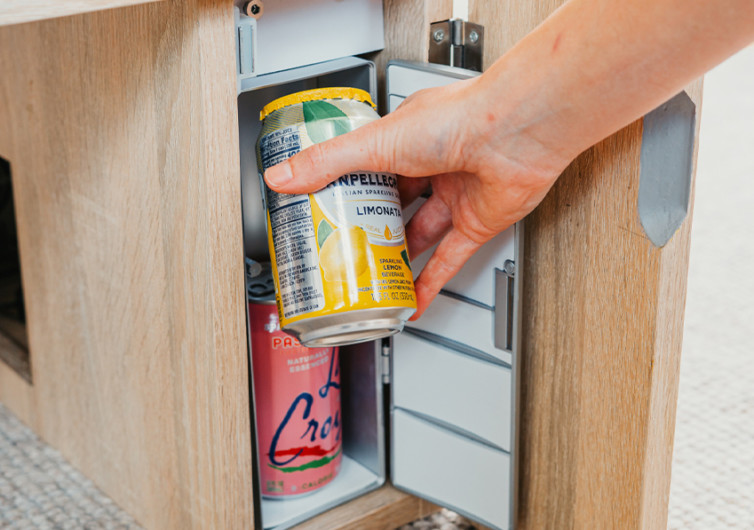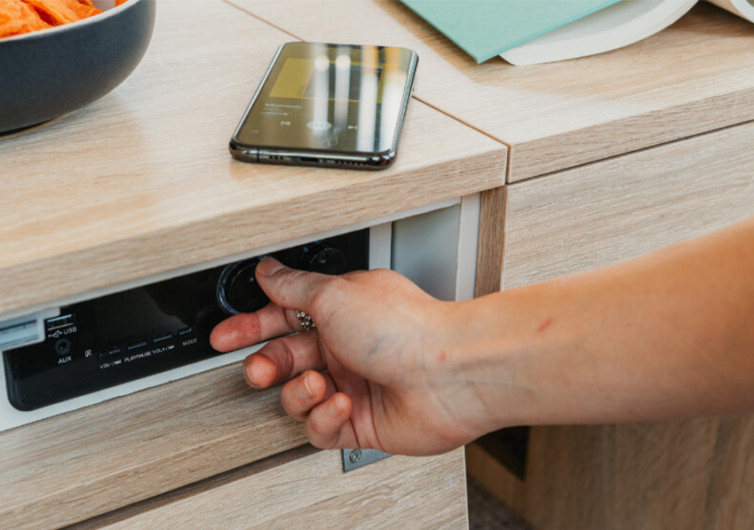 GearHungry may earn a small commission from affiliate links in this article.
Learn more
Coolest. Coffee. Table.
When occupying a modest space, it is hard to fit everything you'd like without creating a distracting atmosphere. Whether it's an office, efficiency apartment, or a dorm, a functional piece of furniture can transform a cluttered area into a serene, comfortable room. The Coolest Coffee Table does just that. Not only is it a gorgeous, wooden coffee table, but the built-in features make it a must-have for a smaller space.
The table doesn't look like anything out of the ordinary; at first glance, it seems like a well-built coffee table. But the Coolest Coffee Table Ever is more than a coffee table; it is storage, a power dock, a speaker, extra table space, and a fridge. With all the features built-in, concealed hinges, and lack of handles, guests won't know what's hidden inside the coffee table until the wooden panels start to expand outwards.
In each far corner of the surface is a stainless-steel coaster, saving the wood from condensation or warping from hot beverages. The middle section of the table lifts on hinges, providing a pop-up mini-table while exposing storage underneath the table's top, perfect for an extra blanket. This mini-table is excellent for cozy movie nights when you don't want to budge to grab a handful of popcorn or gulp of soda.
There is also storage found in the left and right pull out drawers under the surface for console controllers, remotes, or chargers. A dual-level slide-out drawer in one of the legs is ideal for laptops, magazines, or coffee table books.
In the other leg of the coffee table, you will find tandem fridges. Imagine never having to pause a movie or excuse yourself from a conversation to grab a beer. Behind the middle panel on the front of the coffee table, you will find a power dock. The left side has two USB ports and two AC plug-ins and the right, a control station for the portable Bluetooth speakers on the coffee table's underside.
The features of the coffee table make it an all in one piece, excellent for small spaces. It combines mini-fridges, storage, a desk, and a speaker set up into a compact unit. The Coolest Coffee Table Ever is one of a kind with unbelievable features, potentially replacing your average coffee table with a thoughtful organizational piece. Keep your eyes on the Coolest Coffee Table Ever. Finding a piece of furniture that serves two purposes is rewarding. But finding stylish furniture that performs five or more tasks is the jackpot.
CHECK PRICE ON TOMFINDS.COM