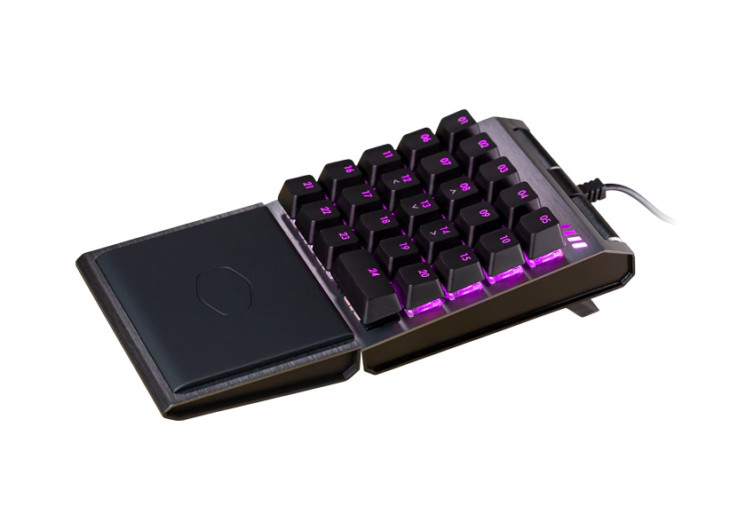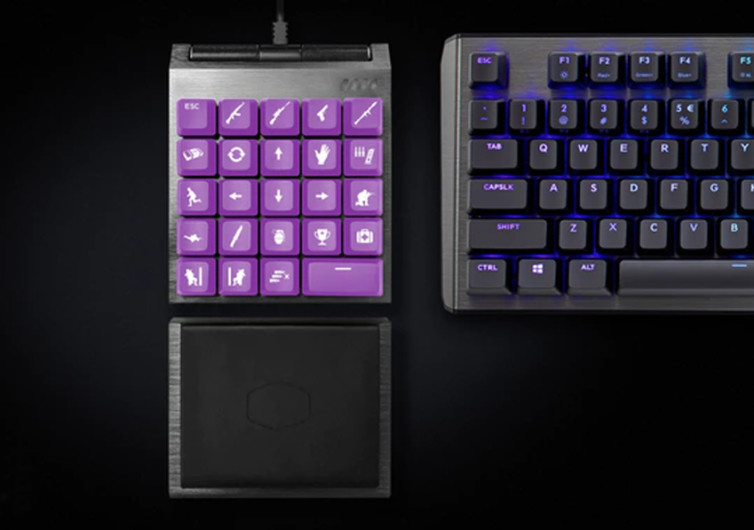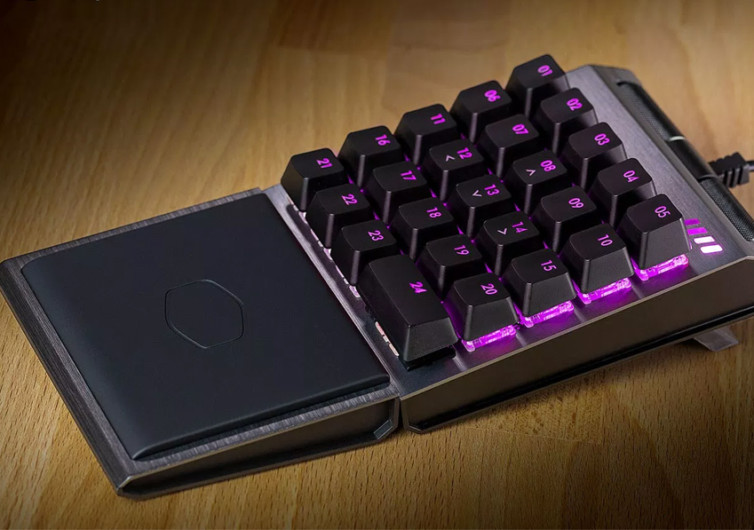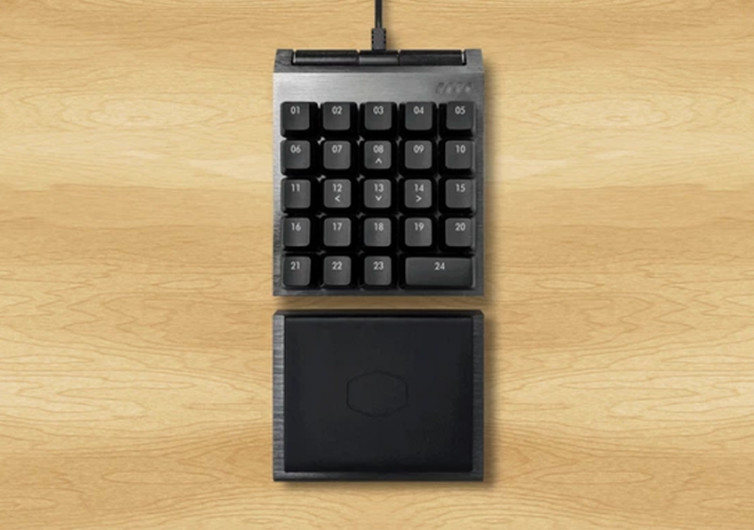 GearHungry may earn a small commission from affiliate links in this article.
Learn more
Cooler Master ControlPad
PC gamers have to contend with an otherwise full keyboard layout when all they need are just several buttons to complete their missions. Not only is this a waste of keyboard resources, but also puts a strain on the fingers and hands. With Cooler Master's ControlPad, however, accomplishing missions and finishing the game in spectacular fashion is now made superlatively easy.
The system may only feature 24 keys, 77 shy of the standard 101, but it sure gives PC gamers an edge when it comes to controlling their game. Each key on the ControlPad is embedded with Cooler Master's Analog Control Technology that effectively combines cutting-edge digital laser systems with the full tactile feedback of conventional yet premium-quality mechanical keyboards.
At the heart of the Analog Control is a pressure-sensitive mechanism that provides exceptional digital responses with even the slightest change in the pressure applied to the keys. It's like having a nifty game controller that is dependent on how light or heavy you press on the dedicated keys. Maneuvering your virtual car is as simple as lightly pushing a button. The same is true when accomplishing other tasks in a particular game.
The ControlPad features the Aimpad technology which effectively transforms the mechanical keyboard into a precision controller that is a lot similar to the activations seen in gaming steering wheels, game controllers, and even aviation simulation joysticks. And since it is fully mechanical, the tactile feedback is simply out of this world.
While the ControlPad is initially geared for serious PC gamers, Cooler Master says that it will be soon rolling out dedicated keycap sets that are aimed at digital content creators and media professionals. Masters of the PhotoShop, Premiere Pro, FPS, and Illustrator will love the dedicated keycap sets as the most common keyboard macros and shortcuts will already have their own place in the ControlPad.
At the top of the ControlPad are two precision wheels that allow for ease of volume and app management. The wrist rest is fully removable, too.
With its plug-and-play usability and thoughtful programming, the ControlPad is one truly serious mechanical keyboard.