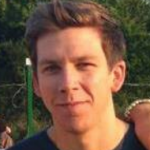 Prevent & Alleviate Common Crossfit Injuries
Individuals who want to get into the best physical shape possible are starting to acknowledge the many benefits of CrossFit training. This diverse fitness regimen is helping people across the globe to build muscle, burn fat, and become more physically agile. Like with most sports and workout routines, however, Crossfit also comes with its challenges. The further you push yourself, the more susceptible you become to muscle fatigue and injuries.
The combination of weight lifting, aerobics, and running isn't for the faint-hearted. To enjoy your Crossfit journey and to reap the rewards of your efforts, you want to try and prevent injuries at all costs – training safely is key to achieving the best results.
What Are The Most Common Crossfit Injuries?
As brilliant and effective as this program can be, health care experts and sports therapists do advise trainers to associate themselves with some of the more common injuries and ailments that can result from a challenging Crossfit routine. From wearing the right type of Crossfit shoes to conditioning all of the right muscles, you need to safeguard yourself against associated risks. The most common Crossfit injuries include the following:
Lower back pain and strain
Anterior knee pain
Tennis elbow
Achilles Tendonitis
Rotator Cuff Tendonitis
Rhabdomyolysis

How Can You Prevent Crossfit Injuries?
Prevention is always better than the cure and if you want to enjoy the physical benefits associated with this program, then there are certain measures you can take to ensure that you don't end up being defeated.
Warm up and cool down – Muscles, tendons, and joints need to ease in and out of an intense workout easily. If you begin your workout abruptly while your muscles and joints are still cold, then you make them more susceptible to aches and injuries. The same goes for not cooling down and easing them back into slower and more natural movements.
Wear the right gear – From your workout underwear to wearing a trusted pair of Crossfit gloves, sporting the correct Crossfit gear can make all the difference. For instance, gloves can help you to grip your equipment securely while weighted vests assist with balance and help to keep your core strong and steady.
Train with a partner – Having a training buddy who can watch your form and spot you on heavier moves is essential when avoiding Crossfit injuries. Even if you have a coach, he or she might not always be able to keep tabs on you, so, having a workout friend is what could potentially make all the difference.
Set small consistent gains – Major gains are not attained in a single workout. You need to slowly work your way up to where you need to be. If you lift too much too soon or jump too high before your body is ready, then you will definitely be more susceptible to injury. Instead, keep your gains small and consistent.
Listen to your body – If you stay tuned to your body and look out for its warning signals, then you will lower your chances of getting hurt during a Crossfit session. If you're challenging the battle ropes and your arms start to spasm then it's time to stop. If you attempt to lift weights but your muscles feel like jelly, then it's time to stop. While it's great to persevere, never lose sight of what your body is realistically capable of. Your body will let you know when it's had enough.
Know your equipment – A Crossfit program relies on a lot of training equipment and if you do not know how to use this equipment properly, you could end up with a preventable injury. From your basic Kettlebells and Pull-up bars to Assault Bikes with complicated settings, knowing your way around the different tools and machinery is important before you attempt a workout.
Don't fall victim to pressure – This type of training program is highly competitive. You'll often find yourself trying to beat fellow trainers or you will want to do as much as they're doing. But while competition is an excellent motivator, it can also encourage you to lift too much, run faster than you're capable of or jump higher than you should. While this determination is great, you need to remain realistic as you stay in tune with your own body and its capabilities.
What Can One Do To Alleviate The Pain?
Strenuous programs like Crossfit can often lead to muscle fatigue, pain, and in worst case scenarios, injuries. Even if you have put all preventative measures in place, a hard workout is likely to leave you feeling sore and tired. To help alleviate the pain, we suggest you include the following into your fitness regimen:
Stick to a high protein diet –  Protein helps to repair damaged muscles and keeps them in good working order.
Use foam rollers to reduce muscle tension – Starting or ending your Crossfit routine off with a foam rolling session is a great way to increase blood flow to your muscles, soothing and restoring them in the process.
Rest is best – Exercise can become addictive and as much as you want to push yourself when your body starts to hurt, then it's time to rest. Rest gives your muscles time to regenerate and heal – this will only peak their performance when it's time for your next session.
Sources:
Most Common Crossfit Injuries – Signature Care
Simple Methods To Reduce Muscle Soreness – Loco Crossfit