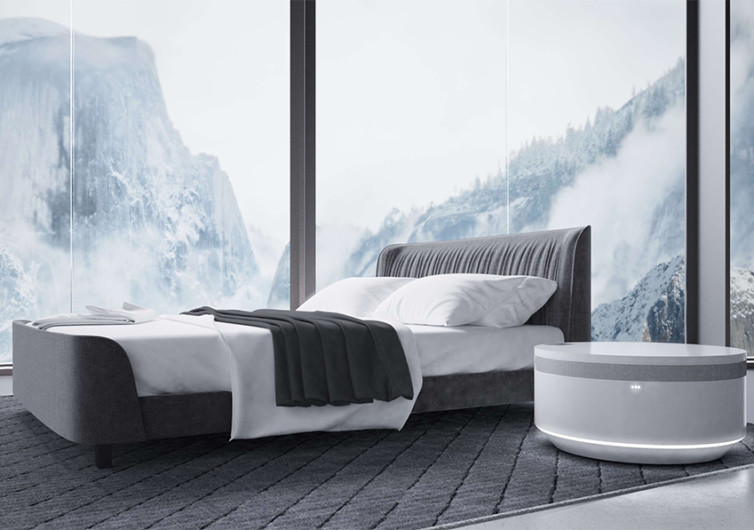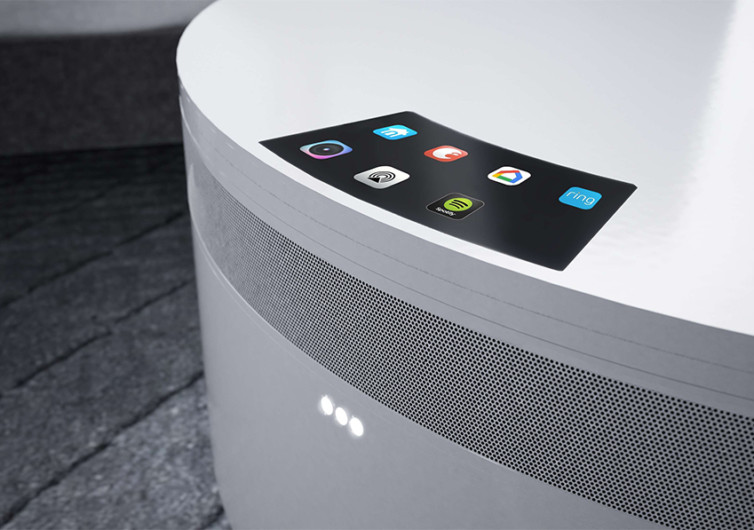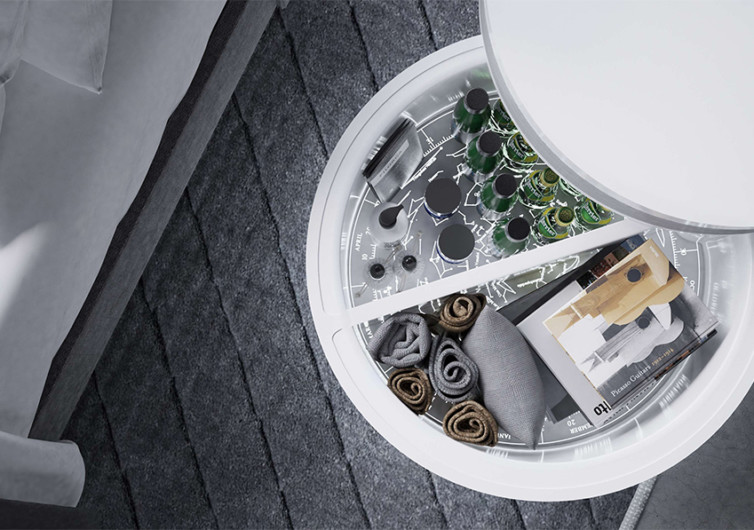 GearHungry may earn a small commission from affiliate links in this article.
Learn more
Comet Smart Nightstand – Smart Tech's Jack Of All Trades
Modern Problems Require Modern Solutions
The modern adult is an interesting specimen. And it's little wonder – the battery usage of our most essential devices holds us hostage. The janky placement of a power outlet dictates our furniture arrangements. A steady rotation of cables, knick-knacks, and empty water bottles choke out functional surfaces in our homes. Bothersome calls of nature wake us in the dark of night and compel us to stumble – blindly, helplessly – to the commode.
Small though they are, these recurrent little issues often rob us of valuable time and energy. The startup, Comet Home, has decided to do something about it. That something is the Comet Smart Nightstand.
Comet Smart Nightstand Anatomy
The Nightstand is monochromatic, understated, and modern in appearance. Apart from a small touchscreen and power cord, nothing hints at the cutting-edge technology within. The Nightstand is a jack-of-all-trades: it's a Qi-enabled wireless charger, smart home control center, speaker system, stash tray, temperature-controlled cooler, and nightlight.
Surface Charger – The integrated, edge-to-edge wireless charger spans the entire Nightstand surface. Charge your smartphone and other Qi-enabled devices by dropping them anywhere on the stand.
Smart Touch Panel – Control the smart thermostat, dim the lights, or cue a playlist from the Android-powered Smart Touch Panel, which comes preloaded with smart home apps like NEST and Philips Hue. Additional panel-compatible apps are available in the Android app store.
Speakers – Aluminum, water-resistant Bluetooth speakers ensconce all 360 degrees of the Nightstand's swivel top for a resonant sound in every direction.
Stash Tray – Open the swivel top to find a compartmentalized stash tray, excellent for keeping precious items safe and organized.
Cooler – Below the tray is yet another technological feat – the hidden internal cooler. The cooler is large enough to store several large bottles at temps between 33.5 and 42 degrees, so you can quench your midnight thirst without shuffling to the kitchen. Comet Home suggests keeping perishable beauty products in the cooler, as well.
Nightlight – Finally, the Nightstand's base features a motion-activated nightlight that's soft and ambient to illuminate your path without disturbing others.
The Fine Print
The Nightstand is available in two sizes – 28 x 14 inches and 36 x 18 inches. Both are capable of withstanding 90 pounds of pressure when closed, and 40 pounds when open.
You can purchase either size through Comet Home's Indiegogo campaign. The early-bird phase of the campaign closes this week, and only a couple of units remain. Early birds will benefit from a substantial discount off the preorder price, with shipments expected February 2021.
Once the campaign enters its preorder phase, both sizes will jump in price – to $1,000 and $1,300, respectively, with shipments expected June 2021. Shipping for both early birds and preorders is an additional $100 to $150. All Nightstands arrive fully assembled and backed by a one-year warranty.
Created in response to the recurring obstacles modern adults face, the Comet Smart Nightstand is a transformative iteration of a household staple, and we can't wait to see what Comet Home comes up with next.