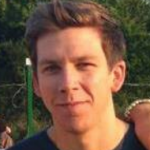 Support us! GearHungry may earn a small commission from affiliate links in this article.
Learn more
Coffee Beans Storage
More and more people are ditching the over-priced coffee shop chains and making their coffee at home. Apart from being cheaper, you are guaranteed to have a fresh cup of coffee anytime you feel like one. For decades it was quite common to see a coffee percolator in every kitchen making a familiar noise every morning like an aromatic wake up call for the home's inhabitants.
These days, there are dozens of different machines and pots available, all designed for great at home coffee and with more people making coffee at home we have to consider how best to store our precious purchase so that the last cup of coffee we drink from the package tastes every bit as fresh and delicious as the first one did.  While there are not many ways to store coffee properly, there are some steps you can take to avoid having a lot of stale coffee lying around your pantry.
Avoid Bulk Buying
We all want to save money and we all love a bargain so when we see our favorite blend of coffee on sale it's tempting to buy up big. Unless you are purchasing for a busy office full of coffee drinkers this is not a good idea. Once beans are roasted the oils in the coffee start to slowly deteriorate which will affect the freshness of your coffee or even become rancid. For this reason you should treat the purchase of coffee as you would any fresh food item and only buy what you can easily consume within the week.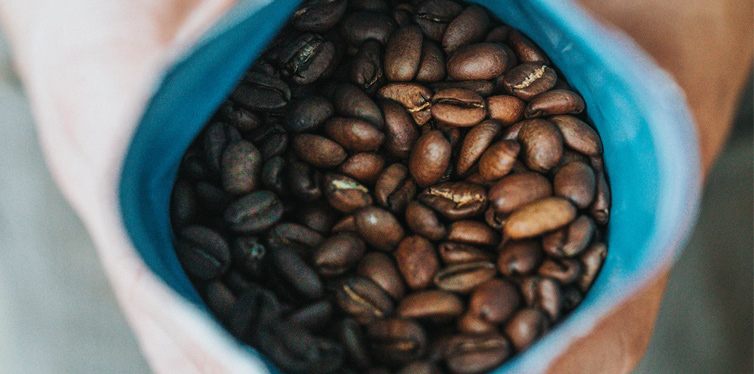 Opt For Whole Beans Instead Of Ground
It goes without saying that whole coffee beans will stay fresher for longer than pre-ground beans. With this in mind, it is worth investing in a coffee grinder and only grinding enough beans for immediate brewing. This gives you the advantage of grinding your beans coarsely to brew your coffee in a cafetiere or French press, or if you feel like an exotic cup of coffee you can go for finely ground beans to make Turkish coffee. Either way the result will always be deliciously fresh coffee and once you try buying whole coffee beans and grinding them yourself, you'll choose the whole beans every time.
Keep Your Beans Airtight And Cool
The best way to store your beans is in an airtight container or canister. As much as you may like to look at your coffee beans in their pretty clear container sitting on your kitchen bench, this is actually something you want to avoid. Even if your pretty container is airtight, if it is clear it will still let in light which is just as detrimental to the flavor of your beans as being exposed to oxygen is. Your container or canister should be of a solid color or a metal like stainless steel and definitely airtight. You should also keep this container in a cool, dark cupboard away from heat sources like your stove or oven. If you have a coffee pod machine you should keep the single serve pods in a cool, dark place as the flavor of this coffee can also be compromised if the pods are exposed to prolonged heat or light.
The Great Freezing Debate
The jury is out on whether or not freezing coffee beans keeps them fresher for longer. While some people swear by this method of keeping them fresh, others frown at the idea. Coffee beans tend to absorb moisture and that moisture can bring in with it odors that will severely affect the freshness of your coffee. The other thing to keep in mind is that the coffee needs to be thawed before you can grind it and brew it and this means the quality will be compromised during the thawing process due to condensation. Then you also need to worry about the sturdiness of your storage container. If it is not completely airtight, it will let in moisture and may result in your coffee beans suffering from freezer burn. Both are guaranteed to ruin the flavor of your coffee and possibly your whole day.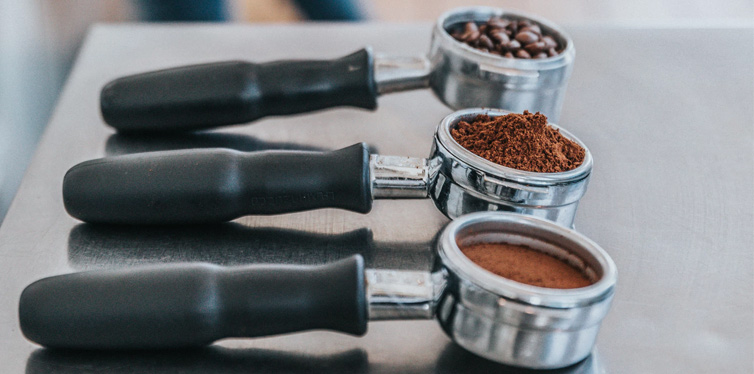 Stale Beans? It's Cool
Stale coffee beans don't necessarily need to be thrown out. If you like cold coffee and you have a cold brew coffee maker then there is redemption for your stale beans. Fresh or stale, the coffee will taste great when it is cold brewed and if you add a splash of liqueur like Amaretto, you'll definitely be able to overlook the fact that you let the coffee beans go stale. Of course, this will only work if the staleness is recent. You don't want to use coffee that went stale several months ago.
You Can Do Nothing
If you purchased your coffee in specialized store, chances are the coffee was packaged in a special foil lined bag with a one-way vent. The oils in roasted coffee give off gases which inevitably affect the freshness of the beans. The purpose of the vent is to release these gases from the back but not let oxygen in. This means your coffee can stay fresh for an extended period of time. It's still a good idea to keep your coffee in a cool, dark place but other than that you don't need to do anything else. This also applies to coffee you buy in a vacuum sealed package. This coffee goes one step better and can stay in your pantry indefinitely.
The type of coffee you purchase will depend on the flavor profiles you prefer and the type of coffee machine or pot you have in your home.  Treat your coffee with care and you will be assured that every time you brew, you'll create an enticing aroma that will permeate every corner of your kitchen and ensuring you will not be disappointed when you sit down to enjoy a cup. Life is all about enjoying the fine things in life, and nothing is finer than a perfect cup of fresh coffee.