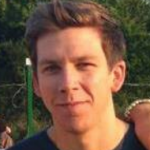 The Right Glass For The Right Cocktail
While some might not give two hoots about how their booze is presented, when it comes to entertaining and appreciating a drink for what it is, then you want to take all the finer details into account. While a good-looking drink is always a treat, the correct glass usage is not only about aesthetics. Cocktails are served in certain glasses for more substantial reasons, namely taste, aroma, and temperature.
For instance, the size of the mouth can help release aromas to enhance the taste and at the same time, shorter or smaller glasses warm up quicker, making them ideal for liquors or drinks that aren't best served chilled. To help you pair the right drinks with their best-suited cocktail glasses, we bring you the following list that will perfect your bartending and entertainment endeavours.
Highball Glass
What it looks like: A Highball glass is tall with slightly angled sides. It's narrow at the bottom and widens towards the mouth.
When to use it: This type of glass is ideal for 'tall' cocktails that contain a large portion of a non-alcoholic mixer, increasing the volume of the beverage. Thigh Highball glass is sometimes used interchangeably with the Collins Glass, although it is slightly shorter and wider in shape.
Best suited for:
Gin and Tonic
Bloody Mary
Screwdriver
Lowball Glass
What it looks likes: A Lowball glass is often referred to as an Old-Fashioned glass. Short in stature, it features a solid and thick base and holds around 6 to 8 ounces of liquid. The circumference of the glass remains the same from top to bottom. Whiskey glasses are a typical example of a Lowball.
When to use it: The solid base of this glass makes it perfect for "muddled" ingredients, like pressed herbs and fruits. The small size also makes it convenient when serving a neat pour of liquor.
Best suited for:
Old Fashioned
White Russian
Negroni

Martini Glass
What it looks likes: Also called a cocktail glass, Martini glasses boast one of the most iconic designs featured on our list. Conical in shape, the glass is very narrow at the bottom and opens up to feature a very wide mouth. It also includes a long base so that your hand does not affect the temperature of the drink.
When to use it: Because of the wide mouth, this type of glass compliments drinks that have a pleasant aroma, enhancing the overall taste of the mixture.
Best suited for:
Martinis
Cosmopolitan
Brandy Alexander
Hurricane Glass
What it looks likes: As one of the shapelier glasses, the Hurricane is heavy-set at the bottom, curving inwards towards the middle, and then flares outwards again at the mouth.
When to use it: A Hurricane glass is usually the setting for more lavishly decorated cocktails that are fruity and colourful in nature.
Best suited for:
Pina Colada
Hurricane
Lava Flow

Margarita Glass
What it looks like: Extremely unique in design, a Margarita glass flaunts a heavy and narrow base while suddenly extending outwards to hold your beverage in a pool-like fashion.
When to use it: Whether you're rustling up a slightly chilled or a frozen Margarita, this glass is perfect for keeping your beverage to your preferred temperature. Rim the edges with sugar or salt to make the cocktail even more delectable.
Best suited for:
Chilled Margaritas
Frozen Lime Margaritas
Frozen Strawberry Daiquiri
Rocks Glass
What it looks like: Short and stumpy like a whiskey glass, the Rocks glass is slightly different in that it widens towards the top, giving it a cone-like appearance. It also features the traditional thick base.
When to use it: Great for anything served "on the rocks" – think brandies and liqueurs, this tumbler uses its thick bottom to regulate a temperature that compliments the contents. This type of glassware also accommodates muddled drinks well.
Best suited for:
Warm liqueurs
White and Black Russians
Old Fashioned

Collins Glass
What it looks like: Probably the most common glass found at any bar, the Collins glass is straight and tall, keeping to the same circumference from the bottom to the top. Drinks served in this glass usually always come served with a straw.
When to use it: Similar to Highball glasses, the Collins glass is also best suited to drinks that contain a large quantity of non-alcoholic mixers.
Best suited for:
Tom Collins
Long Island Iced Tea
Cape Codder
Champagne Flute
What it looks like: Narrow at the bottom and broadening ever so slightly towards the mouth, the champagne flute remains slim in design throughout. A long stem encourages you to hold the glass at the bottom so that you do not change the inner temperature with your hands.
When to use it: Champagne glasses feature a narrow bottom which helps to preserve carbonation. This means that they are ideal for fizzier drinks that have a chill to them.
Best suited for:
Champagne
Carbonated wines
Mimosas

Sour Glass
What it looks like: The Sour glass is essential a shorter version of your typical wine glass. The glass is bold and curved with a short stem at its base.
When to use it: Living up to its namesake, this glass is kept aside for drinks that are sour in nature, usually with a lemon or lime cordial as its base mix.
Best suited for:
Pisco Sour
Sidecar
Whiskey Sour
Irish Coffee Glass
What it looks like: Hot cocktails are typically served in a mug made from heat-resistant glass. The mug includes a thick stand and a handle for comfortable holding.
When to use it: Some cocktails are just best served warm and, in those instances, an Irish coffee glass will always do the trick.
Best suited for:
Irish Coffee
Glühwein
Hot Toddy
Sources:
Bartending and Glassware – Wiki Books
How To Choose The Right Glass For Booze – Buzz Feed
Which Glass for Which Drink? – Bottleneck Management