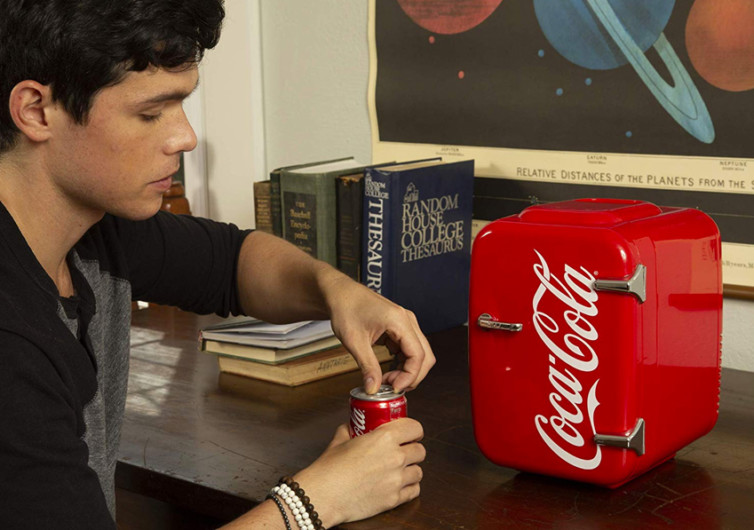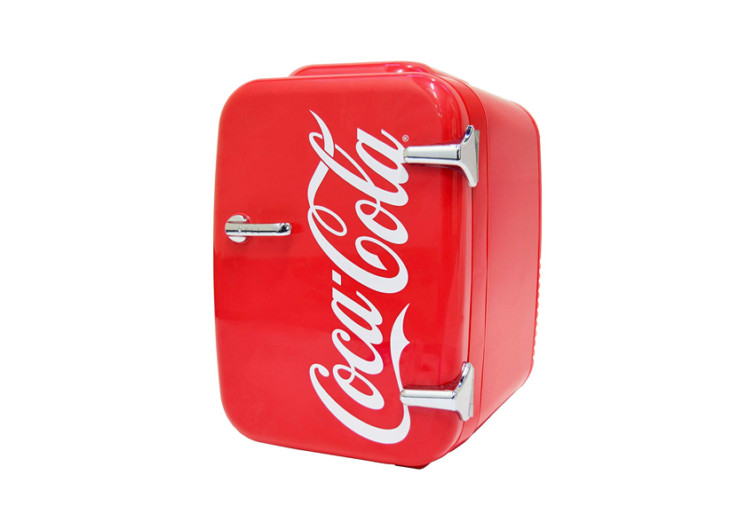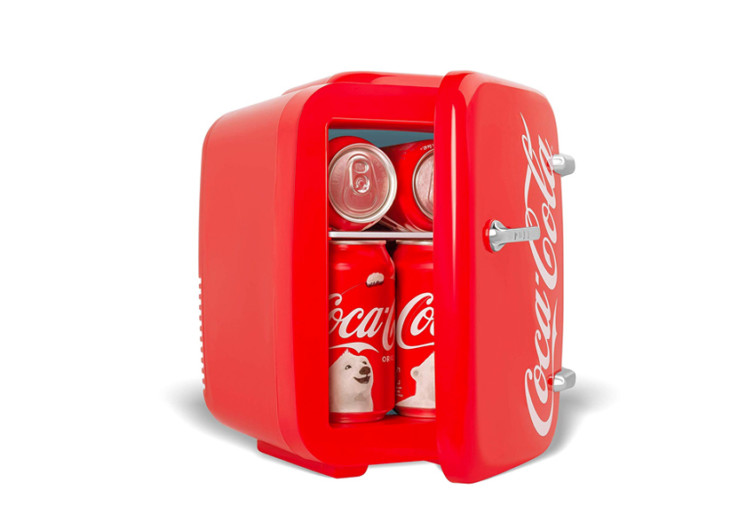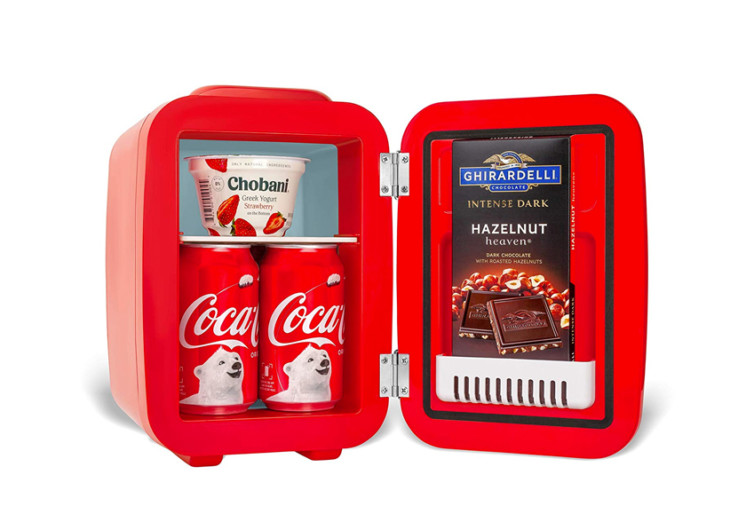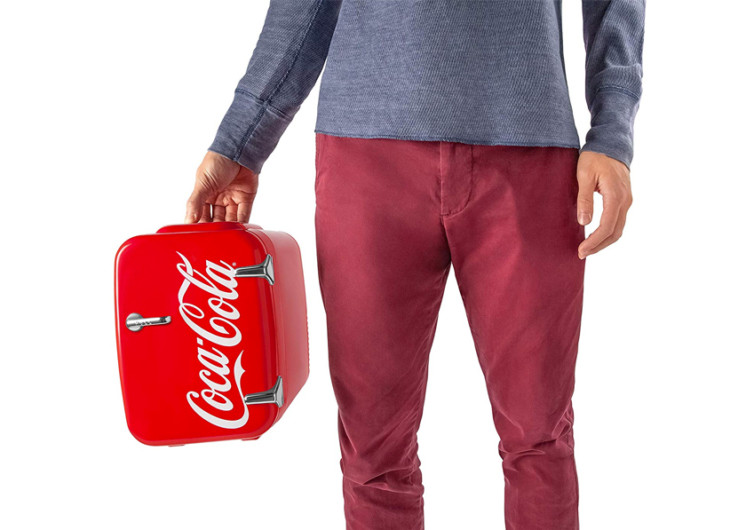 GearHungry may earn a small commission from affiliate links in this article.
Learn more
Coca-Cola Vintage Chic 4L Cooler/Warmer Mini Fridge
The Cooluli Coca-Cola mini fridge has to be the coolest fridge in town. It has the retro look that spices up the room's ambiance. It fits students residing in suites or flats perfectly. But it also suits families that require an extra mini fridge in the nursery room or even in the car.
In terms of dimensions, the Cooluli mini-fridge, K10LGA model, measures 11.4" deep, 9.4" wide, 13.4" high. So it really is a compact fridge that can easily be transported to different locations. Its weight is only about 8 pounds, equivalent to about 3.6 kg – perfectly easy to carry.
This Cooluli fridge has the AC/DC feature which means you can conveniently switch it to cooling or warming function. So when in the middle of winter vacations, storing hot drinks is no problem. Isn't this the best mini fridge so far?
Then again, given its lower capacity, it's wise not to expect a grand cooling performance. It's built not to completely ice the raw meat but to keep your drinks and veggies cool and fresh just right. Specifically, it cools down to 35 to 40 degrees and warms up to about 150°F.
Despite this limitation, the Cooluli fridge uses the Ecomax Technology that allows the appliance to run efficiently minus the annoying motor hums. It also does not use any refrigerant or the environmentally-damaging Freon, so you're basically doing mother earth a favor when you purchase the compact fridge.
As a tip, based on previous users' experience, try not to overstock the fridge. This can evidently lessen its cooling effect and overwork its motor, potentially causing slow performance or overheating problems. To give you an idea of its capacity, the Cooluli mini-fridge ideally fits 10 liters, equivalent to 12 cans.
For the price of under $100, the Cooluli K10LGA is definitely a wise buy. Its value can be fully optimized by using it for different purposes, such as for storing wine, baby formula, snacks, skincare products, and supplements.