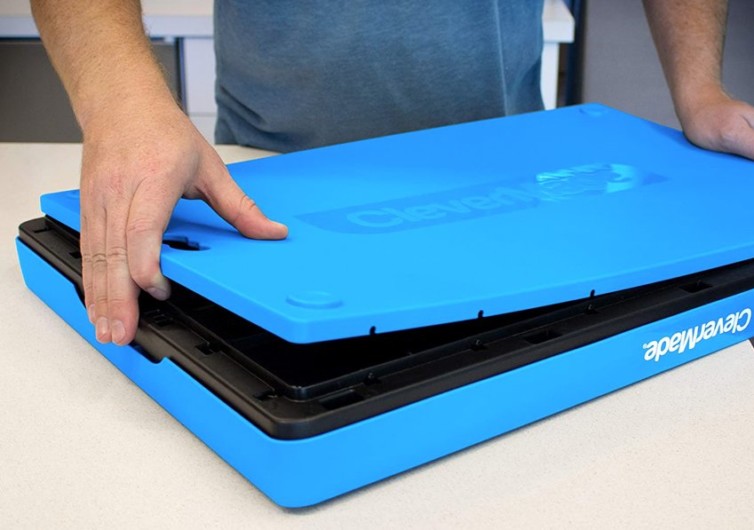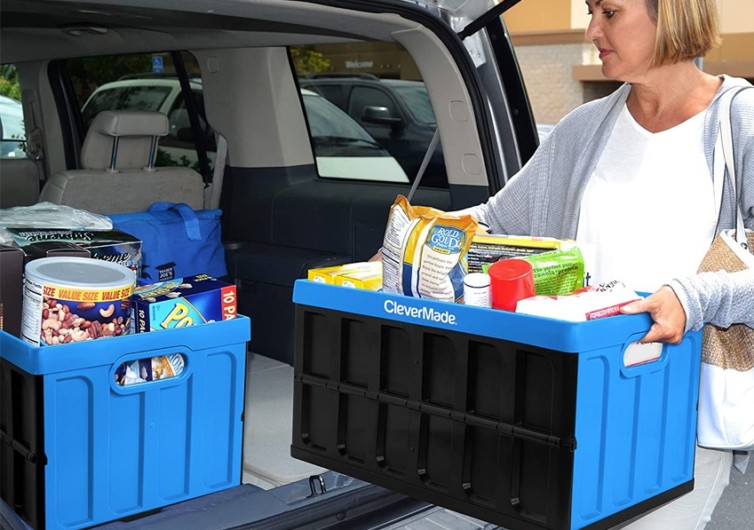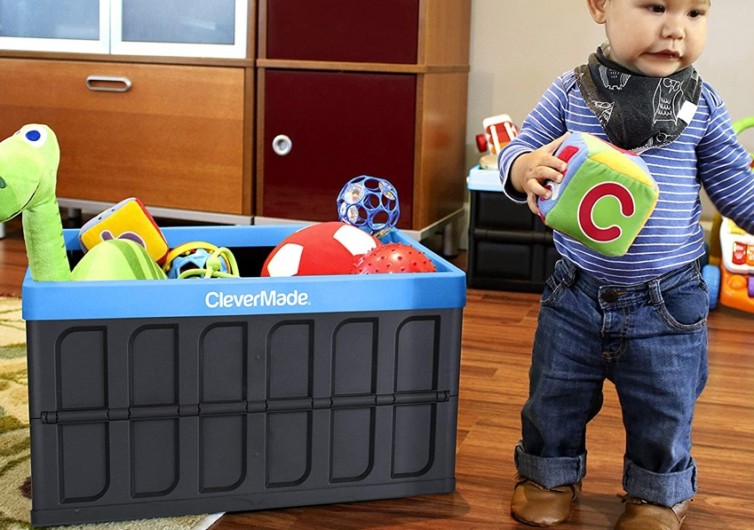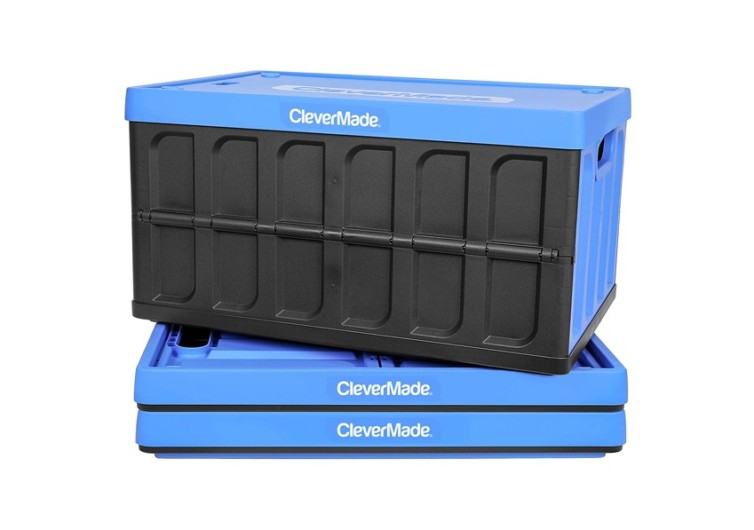 GearHungry may earn a small commission from affiliate links in this article.
Learn more
CleverMade Collapsible Storage Bins With Lids
If you're searching for an intelligent storage solution that's perfect for all your garden needs, then we have the product recommendation for you. Take a look at this storage solution from CleverMade. Their stackable and collapsible, multi-functional nesting system is an ideal garden storage box. You can use the 46-liter capacity to store tools or sporting equipment. You can also store CleverCrates in the trunk of your vehicle for large grocery runs or other shopping errands.
Available in two colors, Black and Neptune Blue, these high-quality, durable plastic utility crates feature removable lids as well. Available in a pack of three, each container boasts an impressive maximum load capacity of 75 pounds. When not in use, they conveniently pack down to just 2.5-inches in height.
CleverCrates from CleverMade does what the name implies. They provide a smart, simple, and effective solution to your packing needs. With comfortable, easy-grip ergonomic handles, they also make lifting and carrying your utility crates a breeze. Lock the containers into position, and you are good to go. CleverCrates make accessing safe storage for a wide variety of goods a breeze. CleverCrates features exceptionally durable materials, so you can also use them both inside and outside. They are an excellent choice for use in the garden, garage, workshop, or even on your patio.
The CleverCrates can also double as a functional table. They are particularly handy if you want to create an instant outdoor work or serving surface for picnics, camping trips, and other outdoor spaces. Their practical hinged frame design is what provides these space-saving storage boxes with their structure and security. Their interlocking style means they can be neatly stacked and stored.
If you are looking for a modern, durable and dependable solution to all your storage needs, then look no further than the Clevermade CleverCrates collapsible storage bins with lids.