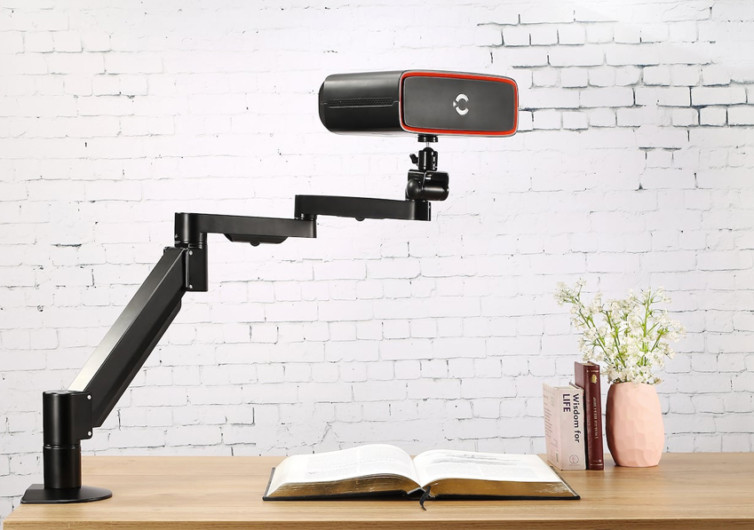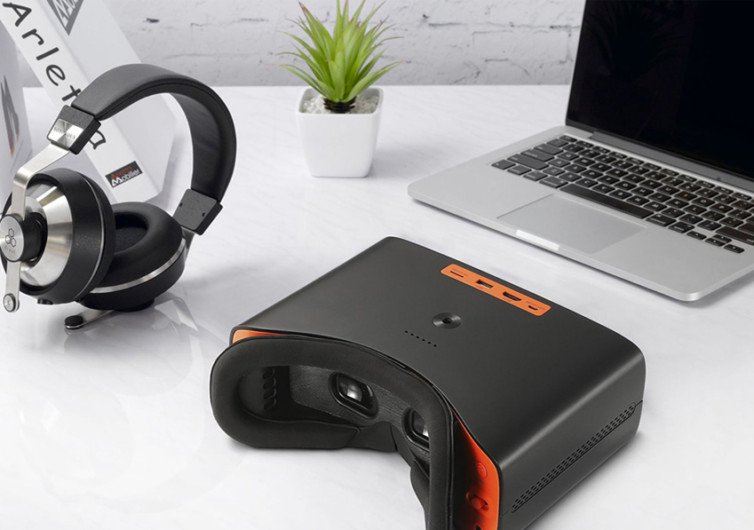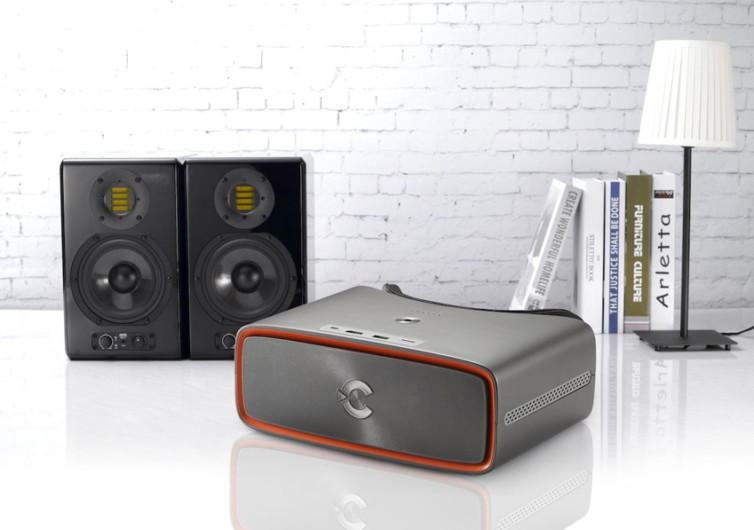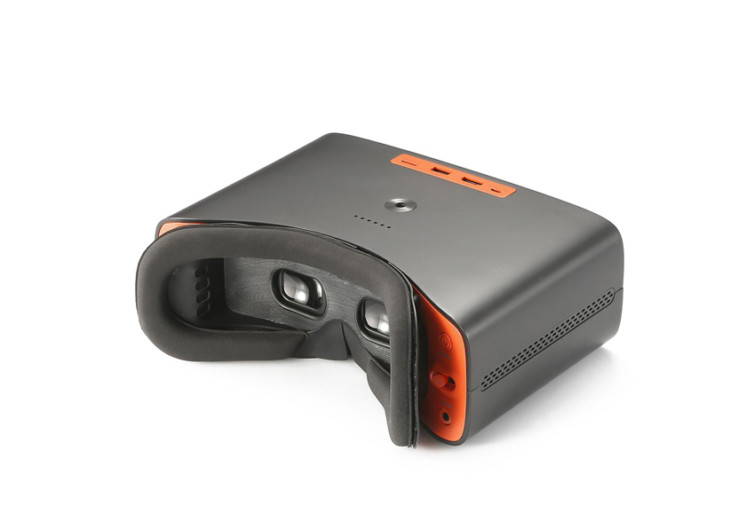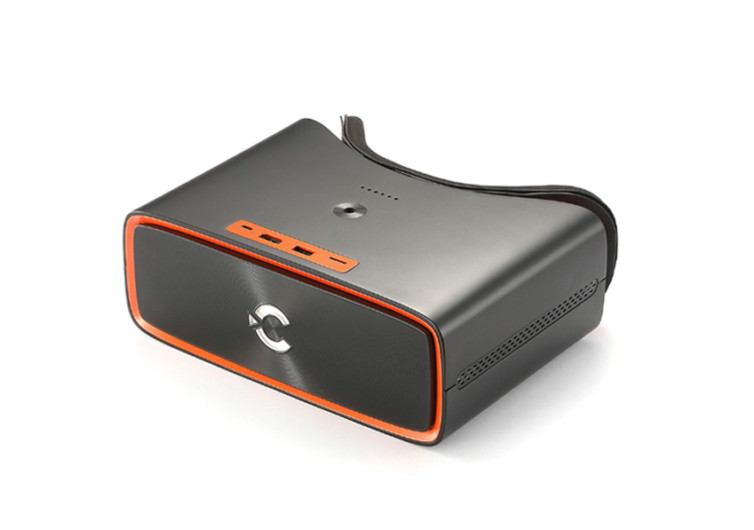 Support us! GearHungry may earn a small commission from affiliate links in this article.
Learn more
Cinera
Enjoying the best cinema experience right in your home is the goal of the new Cinera personal entertainment system. It's like a VR headset except that it is designed specifically to play your favorite films, TV shows, and even computer games right before your very eyes in remarkable 5K resolution.
Perhaps the only thing that takes getting used to about the Cinera is its bulk. Compared to VR headsets, this baby comes in with a very large 'headprint'. It's like having a large black rectangular box jutting out from your eyes. While it does come with head straps to anchor it in place, the device will still have the tendency to pull your head forward and strain your neck. As such, the creators of the Cinera decided to throw away what it calls the burden-free arm which effectively anchors the Cinera onto something more solid so you can easily view it without causing pressure on your head and neck.
But the real gem behind the Cinera is its use of dual screens that come with a 2560×1440 pixel resolution for an amazing combined resolution of 5K. Not only that, the design of the display gives you a 66-degree field of view that very few cinemas can outclass today. This gives you an immersive cinematic experience either on the go or right on your couch. The technological ingenuity of the display also allows it to provide sharper images by up to 4 times than other similar systems.
Viewing your favorite films and shows is made superlatively easy because of the multiple connection capabilities of the Cinera. From different types of storage cards to cable-connected video players, you name it and the Cinera connects you with it.
The Cinera is designed for the modern-day video gamer, movie buff, and online streaming enthusiast.
CHECK PRICE ON CINERA.COM