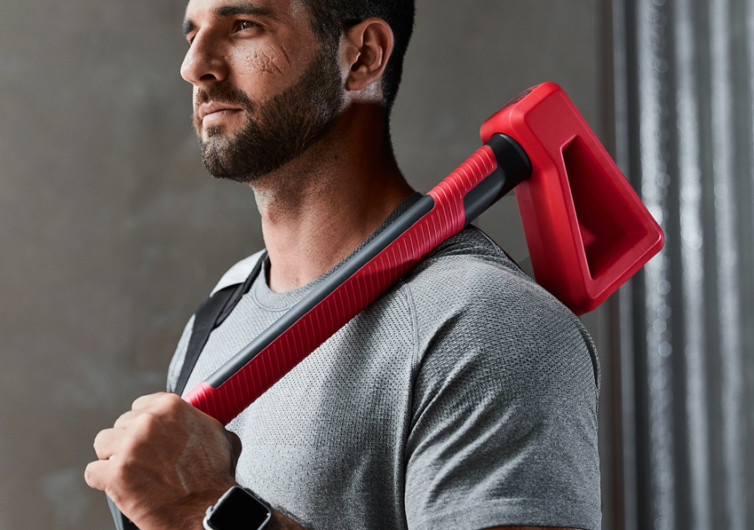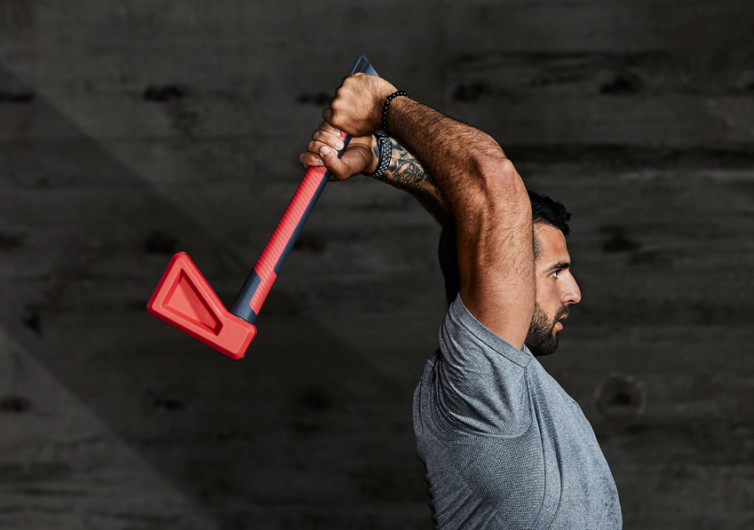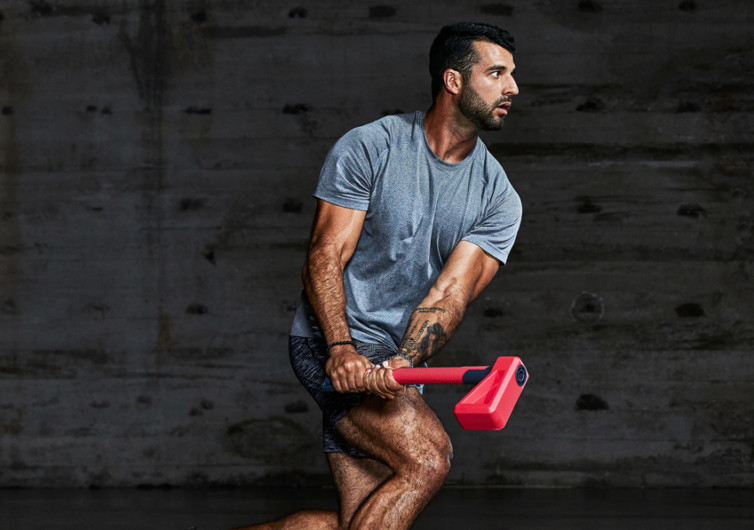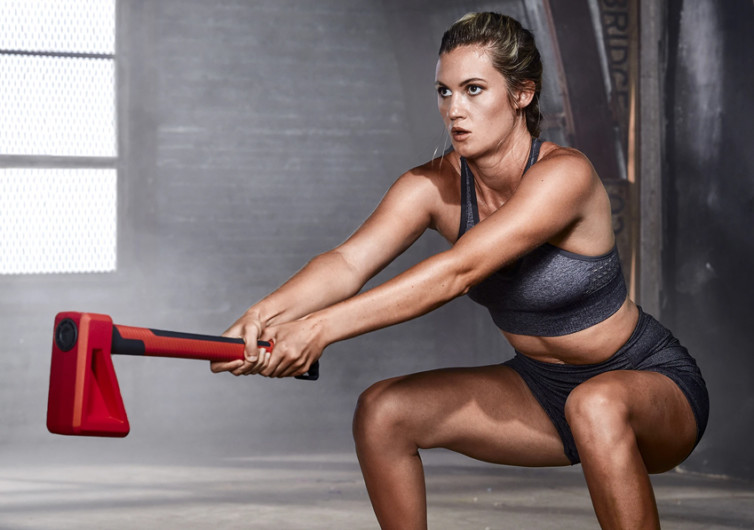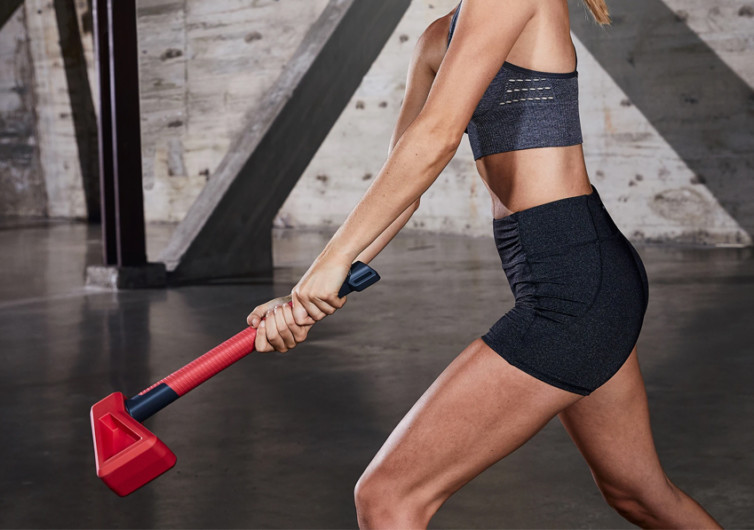 GearHungry may earn a small commission from affiliate links in this article.
Learn more
Chop Fit The Chopper
It looks and sounds like a ridiculous idea at first, but the results of the Chop Fit The Chopper leaves no doubt about its effectiveness. This home gym equipment alternative is composed of one simple tool – an ax.
The ax, known as the Chopper, measures 20.25 inches in length, 6.75 inches in width, and 2.75 inches in diameter. It has a real weight of just 4 pounds – but this weight can vary as the Chopper is used for different workouts. The small size allows for portability and ease of storage. Being a single unit, there's really no need to put it together upon arrival. The Chop Fit The Chopper arrives fully assembled and ready for use.
Chop Fit The Chopper is built from solid materials with an exterior of reinforced plastic an interior of hardened metal. Despite the similarity to an ax when it comes to form, the blade edging of this equipment is also made from plastic, guaranteeing safety during use.
The cream of the Chopper all-in-one gym is the workout program that comes with it. Accessed via an App, the product provides its users with a wide array of workouts that taps different muscle groups. Simple and straightforward, the Chopper app comes complete with workout plans and a calendar system to track progress. Following the app, users can target both upper and lower muscle groups without the need for any other equipment.
Depending on where the Chopper is held, the experienced weight of the equipment can be anywhere from 4 pounds to 16 pounds. This allows the users to increase the intensity of the exercise without making any changes to the ax itself.
The Chopper currently retails for $139, the package containing the ax itself, wrist wraps, app access, and a detailed workout program. It comes with a money-back guarantee of 30 days and a 1-year warranty for the product.
CHECK PRICE ON CHOPFIT.COM