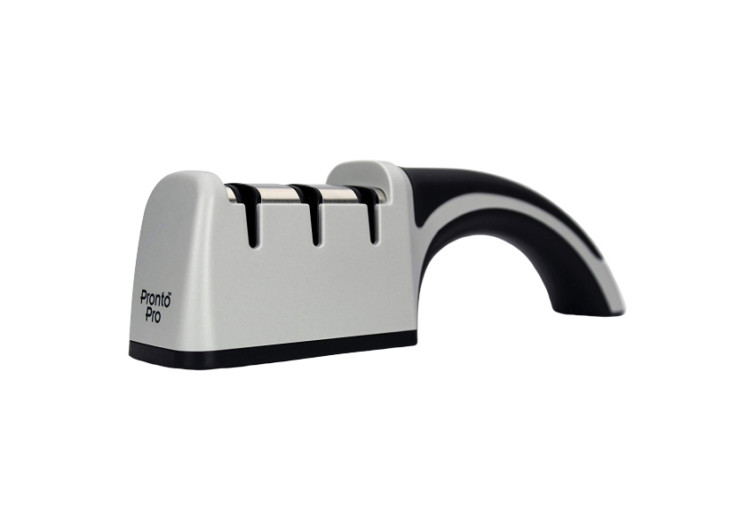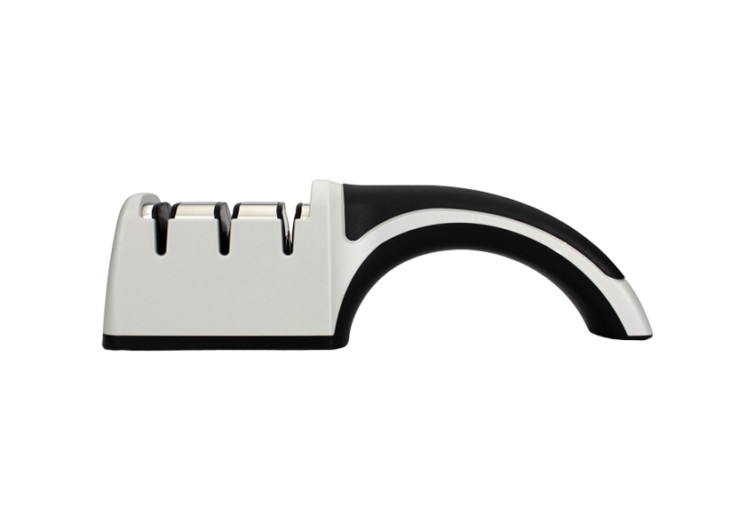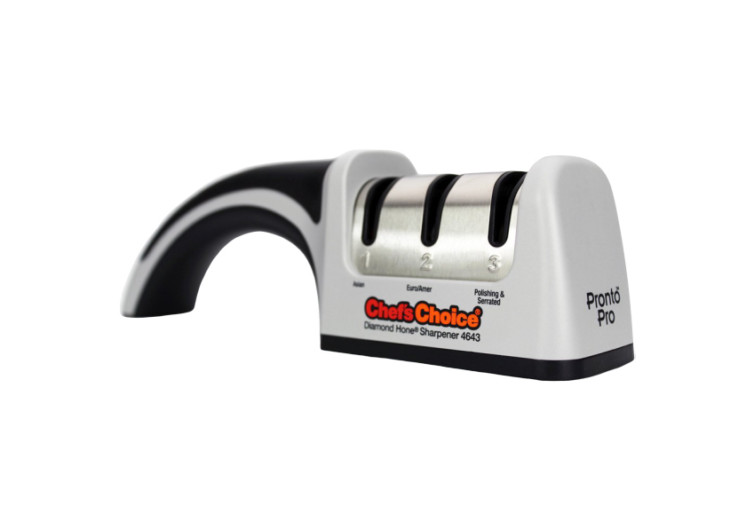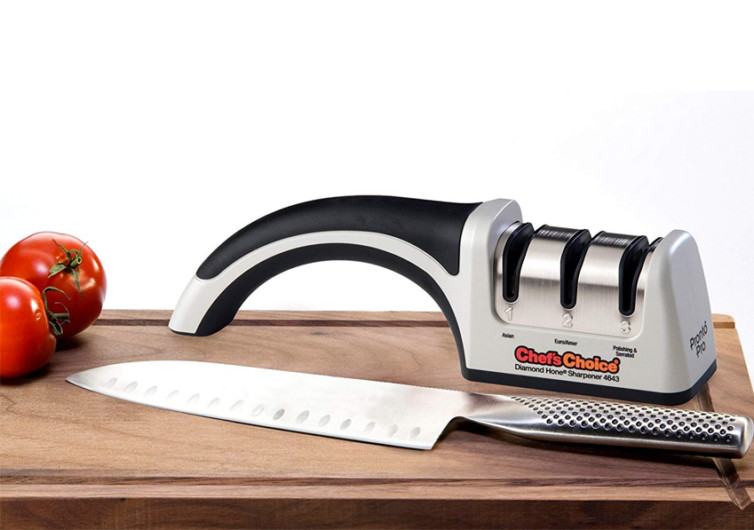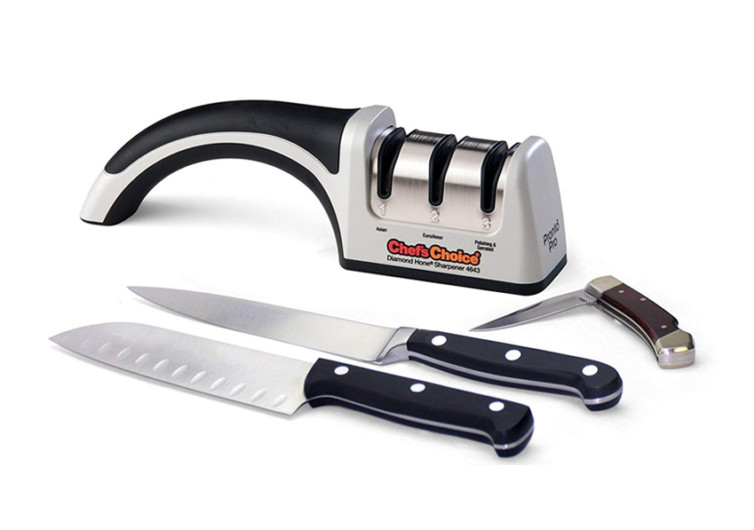 GearHungry may earn a small commission from affiliate links in this article.
Learn more
Chef'sChoice 4643 ProntoPro Diamond Hone Manual Knife Sharpener
Choosing a knife sharpener and sharpening knives becomes an easy task with the Chef's Choice 4643 manual knife sharpener. It accommodates knives of various kinds and sizes – pocket knives, table knives, steak knives, among others. Some brands of knives, however, may take a longer time to be sharpened.
The 4643 sharpener has 3 stages of sharpening process and each uses an accurate bevel angle control, 15 degrees for Asian style and 20 degrees for European and American style. They also have diamond abrasive wheels and use an effective criss-cross cutting technology. The resulting edges are free from burr and the utensils are sleek as new.
Separating the polishing slot from the sharpening slot is a good design strategy. The abrasives for these two separate stages are different anyway. In the final stage of polishing, micron-sized diamond abrasives are required for a sharper, smoother, and stronger edge.
Owing to the materials and technology used, the price of the Chef's Choice Pronto Pro Diamond knife sharpener appears higher than other brands or basic knife sharpener models. Nevertheless, diamonds are sturdy materials that can last long so users can maximize the sharpener. The key here is to identify your regular kitchen needs
The professional three-tiered sharpener can take in both straight-edged and serrated knives. Even scissors can be sharpened using the 4653. But some customers find it difficult to sharpen European knives like German brands, claiming that it takes a longer time. Hastening the process will only cause damage to the utensils, so it's best to be patient.
The handle of Chef's Choice 4653 is also soft and comfortable. It does not leave your hands sore when sharpening several utensils. The size is 9.2 inches long by 2 inches wide by 2 inches tall. It weights 0.64 ounces, so it's super light and compact for a powerful kitchen tool. It can even be brought to camping.