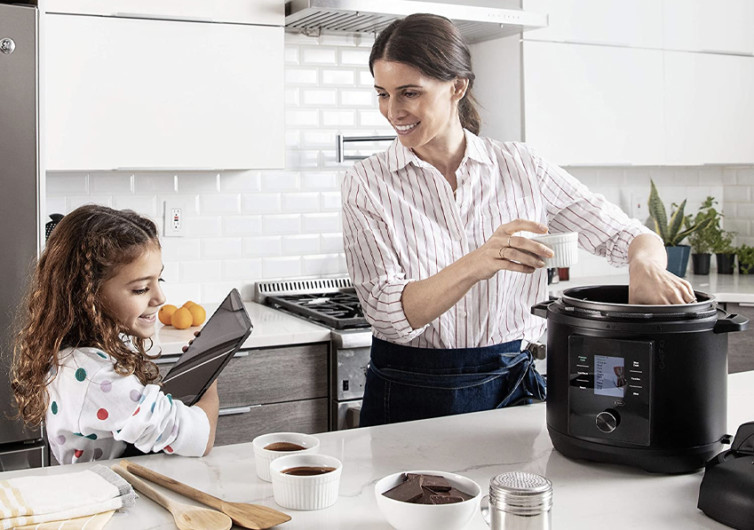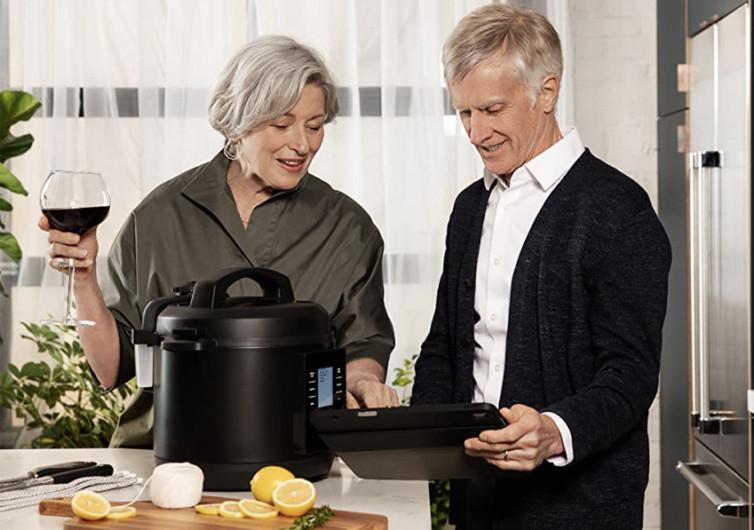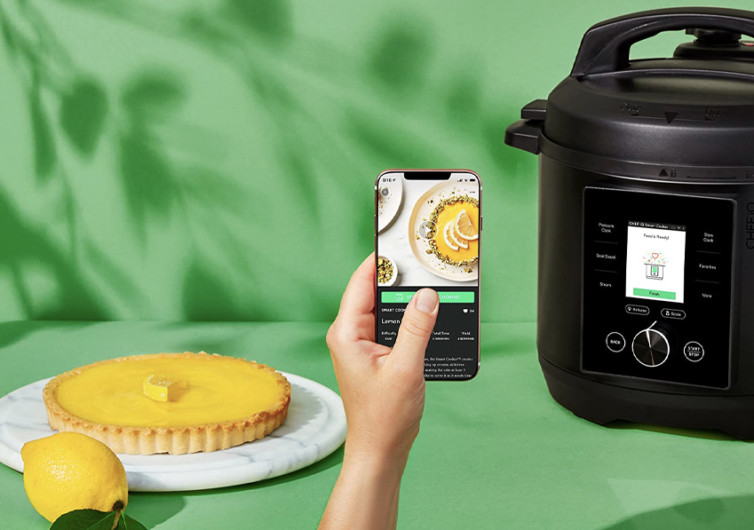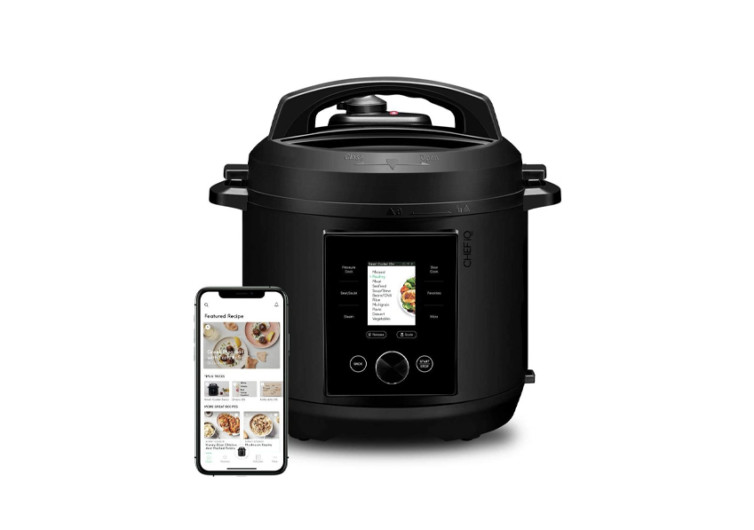 GearHungry may earn a small commission from affiliate links in this article.
Learn more
CHEF iQ Smart Pressure Cooker – Healthier and Smarter
You either love or hate cooking, right? The time-consuming process — scouring cookbooks and recipes online, writing a grocery list, then actually grocery shopping, the dreaded meal prepping, and finally, getting into the kitchen after a long day and cooking your meal — can be therapeutic or a dreaded weekly nightmare. If you live with the latter crowd, short cuts like quick unhealthy meals and eating out undermine your 2021 health goals and tend to lead to uneaten food in your refrigerator. Short cuts usually lead to slip-ups, but the Chef iQ Smart Pressure Cooker is a welcomed short cut to streamline cooking, not only by providing endless recipes but simplifying the entire kitchen heyday from start to finish. This electric pressure cooker takes the pressure in the kitchen off your shoulders.
Prep, Cook, and Clean: The Smart Pressure Cooker
The Chef iQ streamlines cooking in more ways than one. The electric pressure cooker has built-in scales; measures ingredients directly in the non-stick cooking pot without the need for measuring cups or a lengthy cleanup. Once all the ingredients have been measured into the pressure cooker, the smart sensors will calculate how much water is necessary for the cooking process. No guessing necessary!
The Chef iQ Smart Pressure Cooker has multiple cooking functions: pressure cook, steam, or slow cook. It has over 300 presets in the software for easy settings and quick meals, in addition to over 1,000 presets in the Chef iQ app. A programmed auto-pressure release with quick, pulse, or natural release settings, ensures your safety and convenience in the kitchen. And after a delicious dinner, the non-stick cooking pot is a breeze to clean.
Chef iQ App
Connect the pressure cooker to WIFI, and the Chef iQ Pressure Cooker can connect to your Chef iQ app via Bluetooth. The connection allows you to control your meal from your phone and monitor the progress; you're free to leave the kitchen without worry that your dinner will burn. If you're unsure about how long to cook your dinner, input your dinner's ingredients in the app's cooking calculator, and it will generate cooking parameters — temperature and cooking time — from the over 1,000 presets for a perfectly cooked dinner.
Not only that, if you don't have any ideas for dinner, forget scrolling Pinterest and scroll through the 100+ recipes and how-to videos on the Chef iQ app. The recipe bank is updated weekly with five new recipes each week. That's a new dish each night of the week!
Under Pressure
Don't let the pressures of healthy cooking scare you away from your diet goals. For $143, your kitchen nightmares will turn to daydreams, and your apprehension towards eating healthy will dissipate. This cooking shortcut is the furthest thing from cheating, and with the Chef iQ Smart Pressure Cooker, eating fast food will take on another meaning.