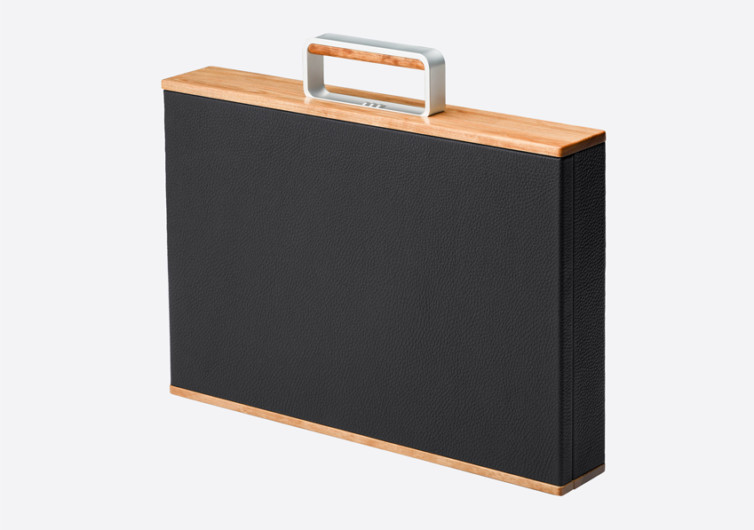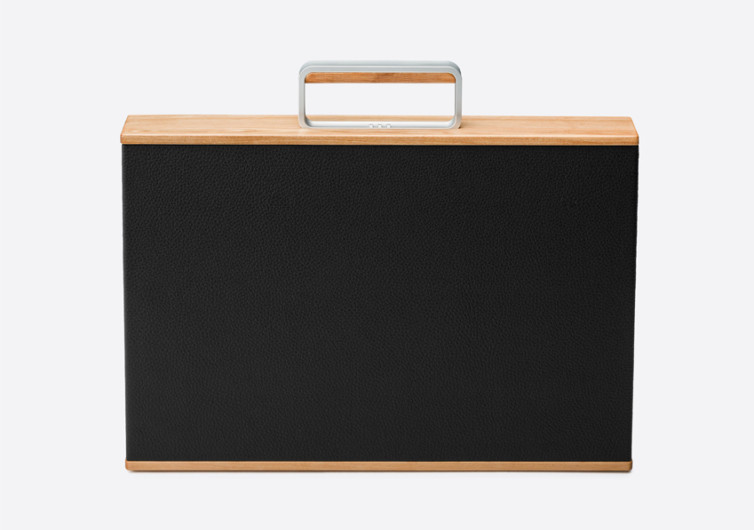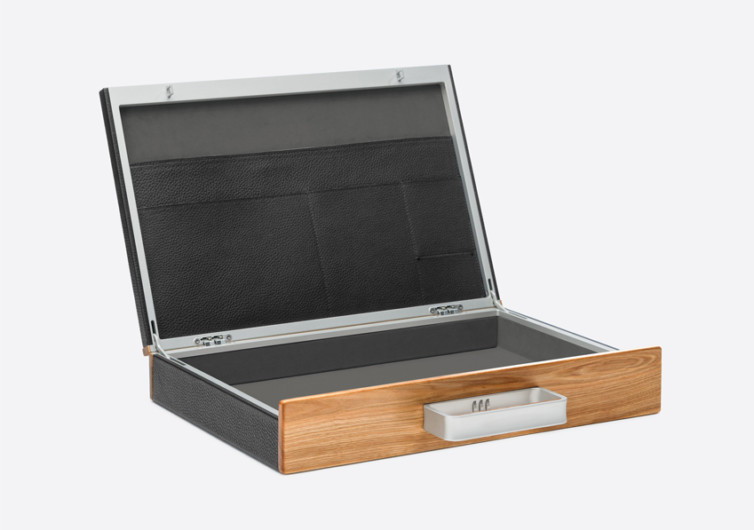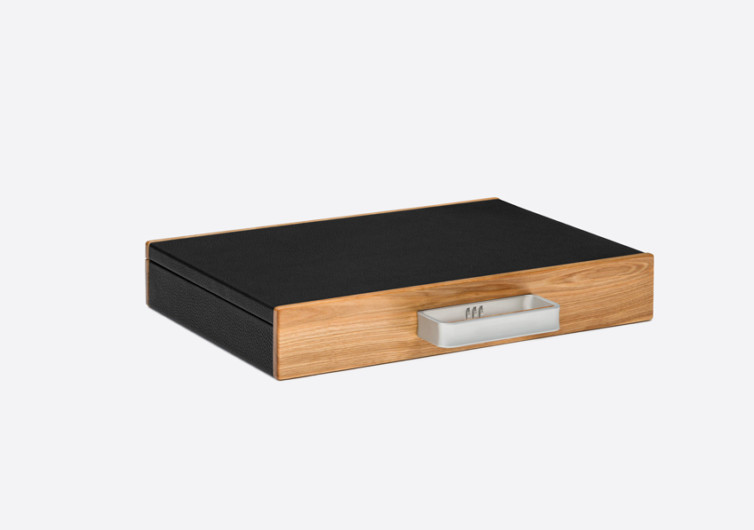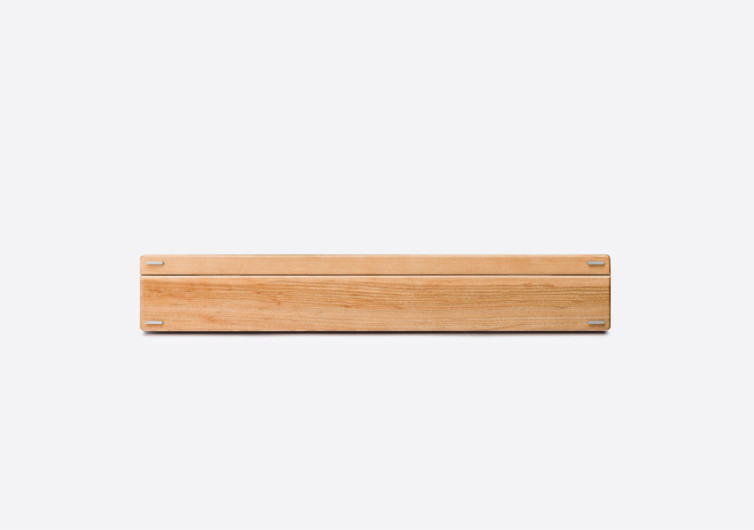 GearHungry may earn a small commission from affiliate links in this article.
Learn more
Charles Simon Mackenzie Briefcase
Charles Simon offers businessmen and executives a different kind of briefcase that will take you a cut above the rest. The Mackenzie is not your usual briefcase made of the usual materials. Charles Simon deemed it necessary to only utilize some of the world's finest and most exquisite materials.
One look at the Mackenzie and you will not be wrong to assume that it takes inspiration from a wooden cabinet drawer. This is true when you put the briefcase down on its broad side. What greets the eyes is a panel of cherry wood. This is an authentic piece of wood, complete with remarkable graining and other markings. These markings make each Mackenzie different from another. You can say that you will always have a unique briefcase that you can call your own.
The briefcase measures 16.15 inches long, 10.63 inches wide, and 2.76 inches high. The main body of the Mackenzie features a combination of carbon fiber and aluminum. It is also covered in young bull leather. This is a lot more exquisite than your typical cowhide leather. While you get mesmerized by the beautiful lines of the cherry wood panel, your hands will have a different sensory experience of their own.
Charles Simon also designed the handle of the Mackenzie to complement the aesthetics of the briefcase. It used a combination of cherry wood and aluminum to give the handle a stronger feel. Inside this briefcase are several pockets made of young bull leather. The interior lining features the suede-like, durable material called Alcantara. A combination lock secures the briefcase.
The Charles Simon Mackenzie briefcase is not your usual briefcase. Because it's handcrafted using only the finest materials, you can expect this briefcase to have a hefty price tag, too. It is, after all, only for the world's top executives.
CHECK PRICE ON charles-simon.com