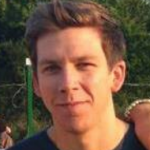 Celebrity Beards
Beards continue to be popular and gracing the chins and faces of men everywhere – even on TV and in the moves. Therefore, if you have only just decided to grow a beard or are looking to change up your look a little, you need to think about the best beard style for your face.
If you are not entirely sure what type of beard you should try and need some inspiration, a great way to find the beard style for you is by looking at celebrities and taking inspiration from them.
To give you a starting point to work from, in the following post we will look at some very attractive and fashionable male celebrities from TV, movies and beyond who are known for their bearded looks. Not only will we talk about their beards, but we will also give some tips for achieving those specific looks.
Keanu Reeves
Keanu Reeves has been responsible for making a large number of women happy and light-headed using only his signature slacker-esque drawl, his beautiful locks and his ever-youthful looks. In recent years he has been seen rocking a rather awesome, if strange patchwork-style beard.
If you want to cash in a little on Keanu's unique look and charm with a similar beard, you need to aim for facial hair and a beard with gaps in it. Grow your beard out as much as you can, allowing it to get some good length, allowing the natural gaps in the beard to highlight hair-covered skin. These gaps can be emphasised further by using a beard trimmer to keep hair from growing onto the bare skin.
Then and only then will you have that deep thinking, cool guy look without really trying too hard.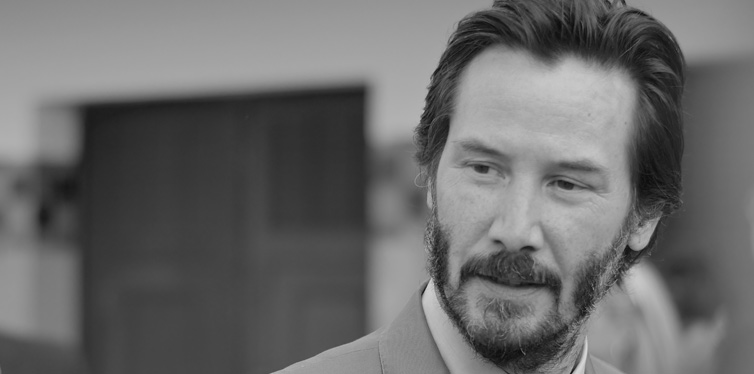 David Beckham
Ah yes, arguably one of the best British players to take to a football pitch and without a doubt one of the most widely recognised sports stars on the planet, David Beckham has always been considered a style icon. Women want to be with him and men want to look like him.
While in the past he has a very clean-shaven and crisp look, he really took his look to new heights (and lengths) when he adopted the hipster beard look. It could be said that it is easy for anything to look good on David Beckham (remember when he pulled off wearing a skirt?), but if you are looking for a great beard style to try and are capable of growing a long and pronounced beard, this might be worth a shot.
How do you do it? Simply grow and never stop. Don't even think about attacking that chin hair with a shaving kit or a beard trimmer until you have hair on your jawline, above your mouth and on your neck. Let it grow!
Bradley Cooper
Try as many of us might, but it is incredibly hard to hate Bradley Cooper. You want to, and want to really badly. Not just because of what a handsome fella he is, but because of how cool he is and how much ladies seem to go ga-ga for him.
However, it's incredibly difficult to hate him because he is actually a really good actor – good in action roles, good in dramatic roles and good in comedic roles too. He's the complete package. It also doesn't help that he always comes across like a decent bloke.
When he has rocked a beard in the past, Mr Cooper has a rather unique stubble-style that just makes him look even cooler than he already does. To get this look right you need to start by growing a goatee. When it starts to take shape, shave at the sides using your preferred beard trimmer or shaving kit and do this regularly until your goatee starts to look more and more prominent and thick. Finish the look by growing the rest of your facial hair out around your goatee.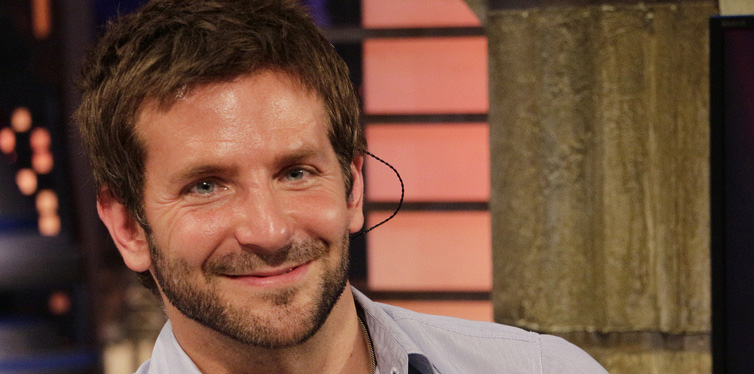 Jon Hamm
Famous for his role as 60's advertising executive alpha male, Don Draper from AMC's Mad Men, Jon Hamm is a stark contrast with that character. With Don Draper it was all suave, clean-shaven and sharp suits. With Jon Hamm it is all about a rather envious full-grown bushy beard look.
If you have finally decided to give in and be at one with your beard, and would like a similar look, it is relatively simple. Start growing your beard, sideburns and moustache and never stop until your face is encased in thick, glorious hair.
That being said though, if you want your beard to actually look good in this style, you still need to put in some maintenance work. Invest in a good quality shaving kit, beard brush and beard comb. Regularly condition it, use beard oil and brush and/or comb it on a daily basis. It may look like he does absolutely nothing to it, but trust us, he would look more like a yeti or hermit if he didn't put any work into that fine beard.
Ryan Reynolds
Is Ryan Reynolds the prettiest man in Canada? Many women would argue that he is. Apart from when he is playing Wade Wilson aka Deadpool that is. That is a face that only a mother could love…possibly. Anyway, when he is not rocking the disfigured 'Merc with a Mouth' look in tight Lycra chopping up bad and good guys up like sushi, Ryan Reynolds prefers a 5 o'clock shadow stubbly beard.
While we can't guarantee you will be as handsome and pretty, to achieve this type of stubble beard, you need to set your electric shaver or straight razor to whatever the setting is directly above the one you use for a clean shave look.
Leonardo Di Caprio
People often say, 'Good things come to those who wait', don't they? That has never been truer when applied to good old Leo Di Caprio. For years and years he has been praised by critics and adored by fans for his acting skills. Always being nominated at the Oscars, but never winning. Until he won Best Actor for The Revenant.
Was it a game of patience that meant he eventually got what he deserved or was it the fact that he gave up on the clean-shaven look and adopted a chin beard to make the beard gods proud. To get your beard looking the same, keep your side and cheek hairs a little shorter than stubble length and then use your beard trimmer to thin out the hairs on your chin and a longer setting for the moustache.