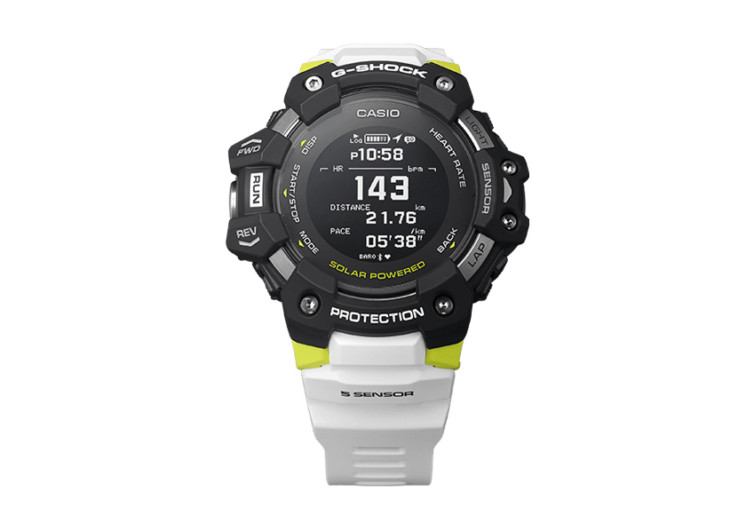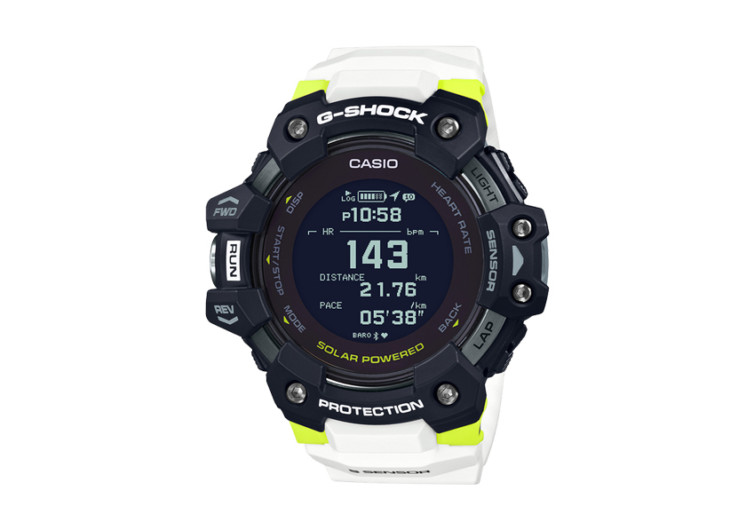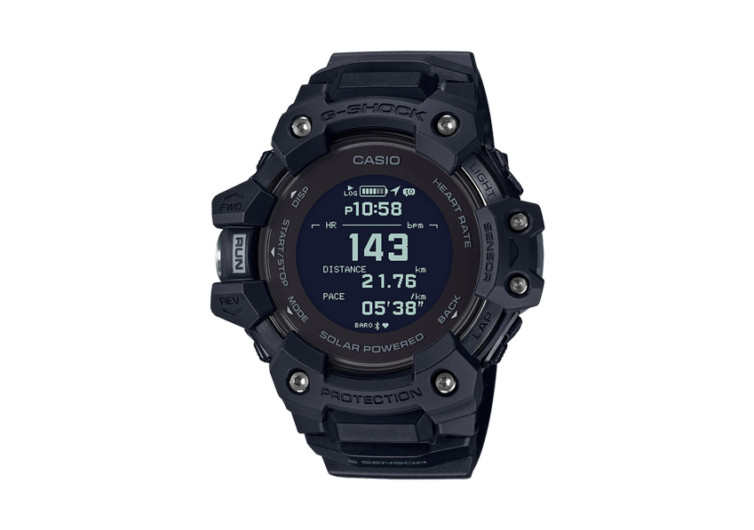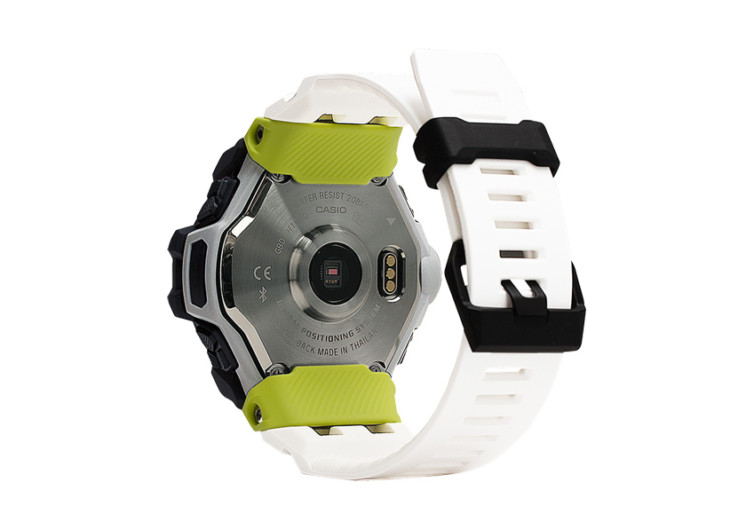 GearHungry may earn a small commission from affiliate links in this article.
Learn more
Casio G-Shock Move GBDH 1000
The Casio G-Shock Move GBD-H1000 is a line of smart sports watches that are designed to withstand extreme moves. It's a smartwatch packed with fitness information that will tell you how your health is doing at any given moment. It's definitely made for sports and workouts but also for outdoor activities.
Durability and design are the most noticeable features of a G-Shock. Although it is bulky to a slender wrist, the resin that envelopes the watch ensures a shock-resistant feature. The whole watch itself is enveloped with a fine resin from front to back. Metal is mixed is to the buttons' design for ease of use. It also uses a soft urethane band that gives an easy fit to any wrist. Contrary to previous G-Shock bands, this band provides proper ventilation between your wrist and the watch.
The Casio G-Shock watch boasts of five sensor functions. The heart rate is measured by an optical sensor at the back of the watch. The three-axis accelerometer measures the speed of your movements including the distance and the total number of steps you've taken. The magnetic sensor, pressure sensor, and thermo sensor all function together to give you information on your bearing, barometric pressure, temperature, and altitude.
In terms of compatibility, the Casio G-Shock Move GBD-H1000 works well with both iOS and Android. You have to download their own app, the G-Shock Move, to access all the information about your health and movement. The sign-up and syncing process is straightforward. The convenient interface makes it understandable to first-timers. It also supports third-party health apps like Strava, Google Fit, and Apple Health.
While the Casio G-Shock Move GBD-H1000 is the second smartphone and sports watch made by Casio, it still has room for improvement starting with the screen. For a watch that shows a lot of information in one look, the information seems to be cramped than readable.