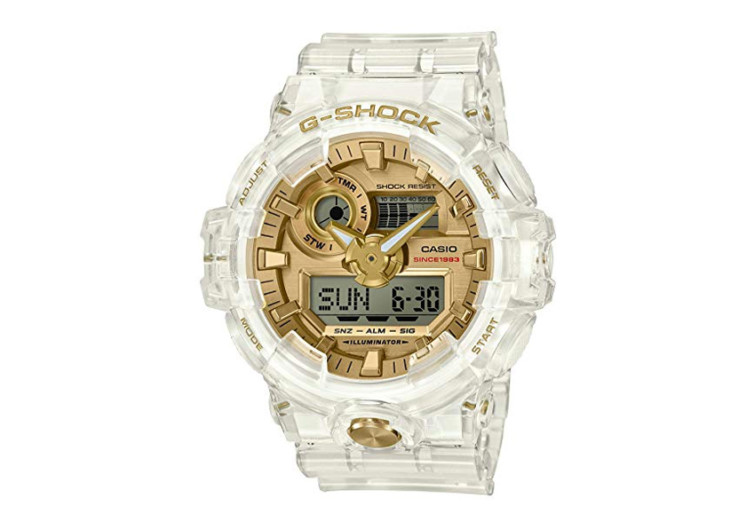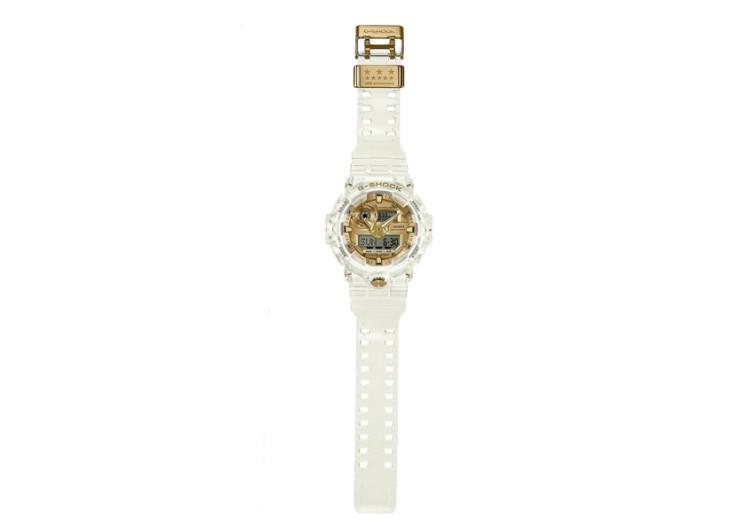 GearHungry may earn a small commission from affiliate links in this article.
Learn more
Casio G-SHOCK 35th Aniversary Glacier Gold
Celebrating 35 years of providing the world with high quality, shock-resistant, vibration-resistant, and ultra-tough wristwatches, Casio is bringing to the fore its Glacier Gold 35th Anniversary Limited Edition G-Shock.
When Casio introduced to the world the very first G-Shock watch in April of 1983, the watch-loving world immediately grew fond of its unique design and reliably sturdy construction. Today, whenever one talks of a robust wristwatch that even members of the elite military and professional outdoor daredevils use, the G-Shock series always come to mind. The Glacier Gold is no different. Well, except perhaps for the fact that this is bound to be a collector's item commemorating the brand's 35 years of unparalleled excellence in sports, outdoor activities, and military wristwatches.
Featuring a transparent case and a unique reflective gold face, the Glacier Gold is part of the 4-wristwatch collection of Casio that makes up its 35th Anniversary Limited Edition Series, aptly nicknamed the Glacier Gold Collection. In addition to the gold face and transparent case, the GA-735E-7AJR also features stainless steel strap keepers and buckles that are made with gold IP.
The glacier theme of the Limited Edition G-Shock is complemented by an inner case that is made of white resin to mimic the glaciers of the North and South Poles. Even the bands and bezels are designed to be somewhat transparent to give it a more ice-like look. It's the perfect style for those who want to put onto their wrist a timepiece that is as cool as the very first G-Shock and elegant as the other timepieces of Casio.
The GA-735E-7AJR draws its inspiration from the 2016 GA-700 G-Shock series, a timepiece that is revered for its multidimensional minute and hour hands that give the timepiece a bold and powerful design. The Glacier Gold comes with a front-facing Super Illuminator LED light button that allows for easier access to its time-keeping properties. The battery also lasts a full 5 years before needing any replacement.
There are very limited numbers of the G-Shock Glacier Gold Collection. It is often wise to get a piece of history the soonest.