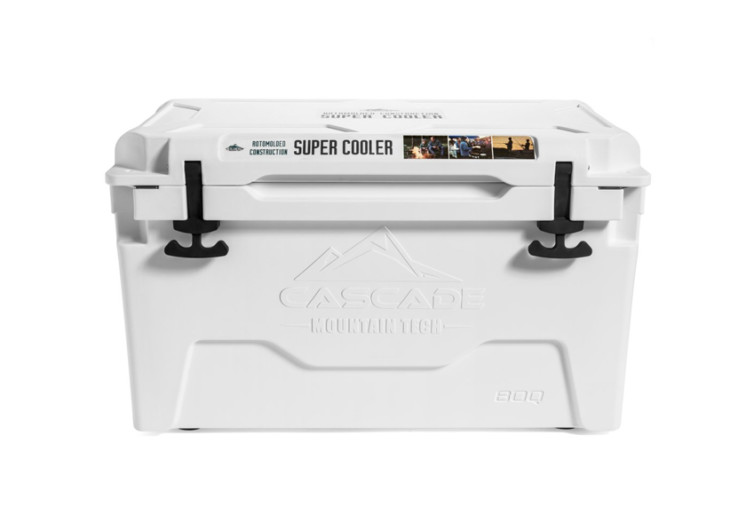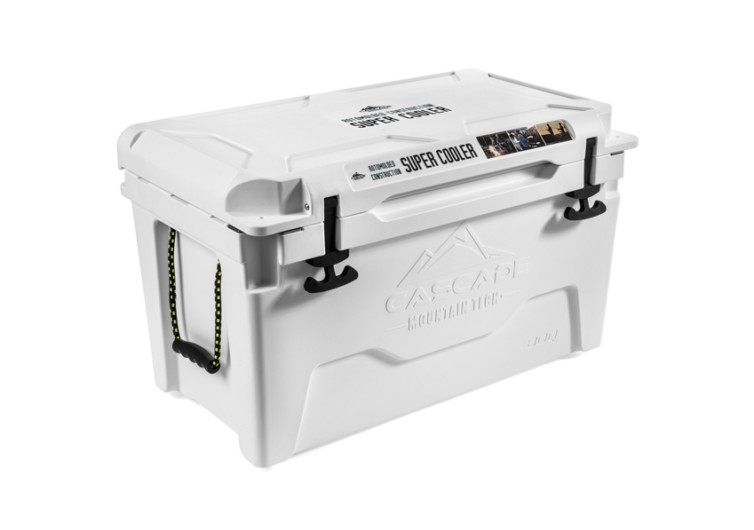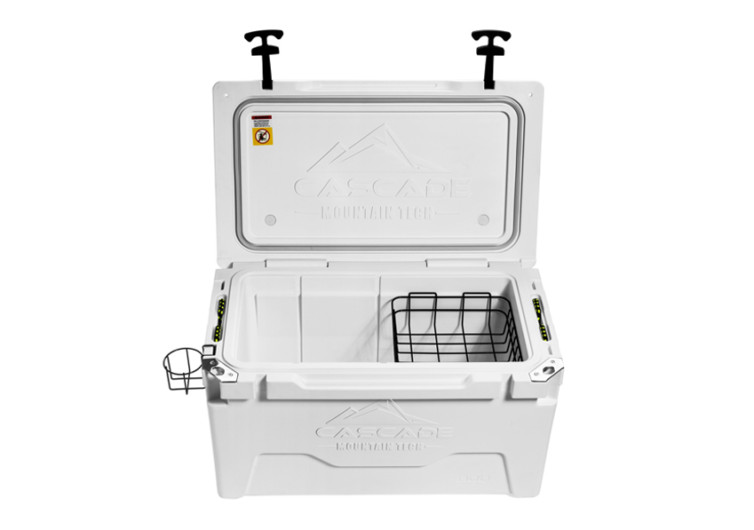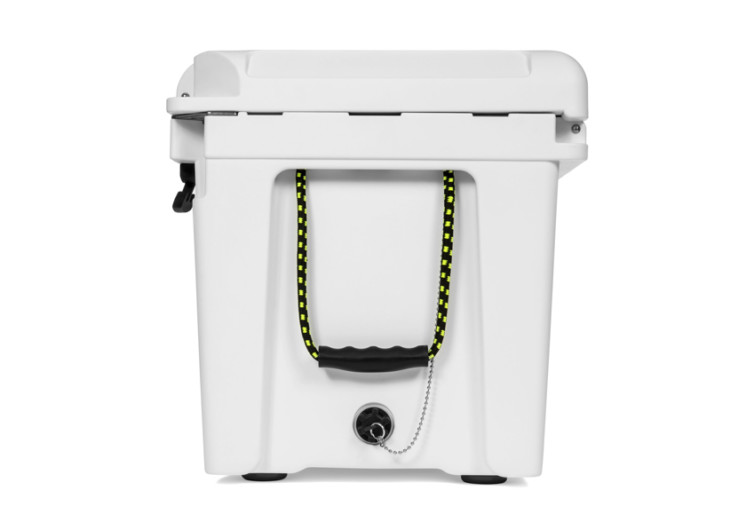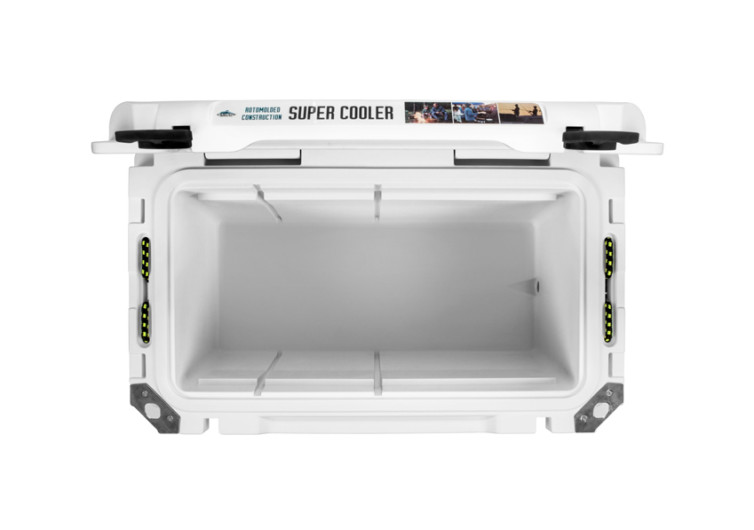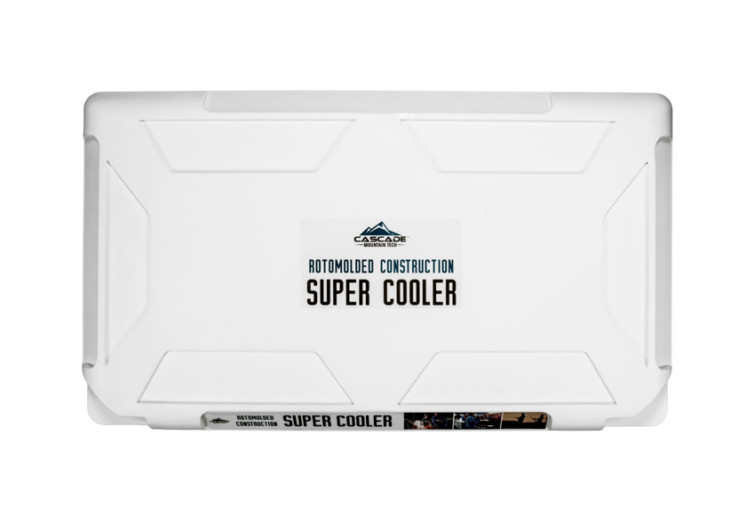 Cascade 80 Quart Rotomolded Super Cooler
Bringing ice-cold refreshments for the whole gang high up in the mountains or deep in the heart of the jungle can be frustratingly challenging. You can always go the conventional route such as keeping your stuff in your ordinary bag, but do you honestly think it will still be ice-cold when you reach your destination? Well, Cascade Mountain Tech has developed a humongous 80-quart Super Cooler to address all of your food and beverage cooling needs. It's your refrigerator wherever life's adventures may take you.
Since the Cascade is rotomolded, there are no seams or joints to worry about leaking. You get one solid block of contraption that is hollow in the center and guarded by very thick 3-inch fully insulated walls. The coldness of the interior will never be mixed with warmth from the outside so you can keep your food and beverages icy-cold for many days. It is like your freezer in the wilderness fully capable of retaining ice for up to a staggering 10 days.
There's another benefit to its rotomolded design. Bring it to bear country and you can be sure no Grizzly or Brown bear can ever puncture its sharp claws into the thick protective shell of the Cascade. Made even more secure by durable latches made of heavy-duty rubber, you'll never have to worry about any 4-legged mammoth of a bear disturb your stuff. It can try all it wants, but it will wish it had the tenacity of Pooh Bear opening a jar of honey.
Carrying the Cascade shouldn't be a problem either. It may weigh only 49 pounds, but it sure can carry about 70 cans of the best-tasting soda or beer plus several bags of ice to keep your drinks super icy cold for many days. It's the kind of cooler that you'll definitely bring to extended weekend adventurers as well as hikes up the mountain and other similar activities.
No wonder they call it the Super Cooler. With its super-tough rotomolded certified bear-resistant construction, ginormous capacity, and a bevy of handy features like integrated bottle openers, the Cascade Super Cooler is definitely super cool.
CHECK PRICE ON CASCADEMOUNTAINTECH.COM