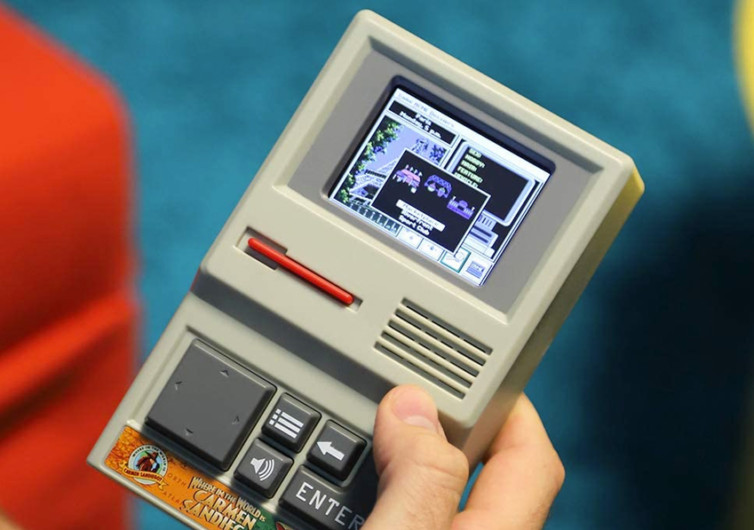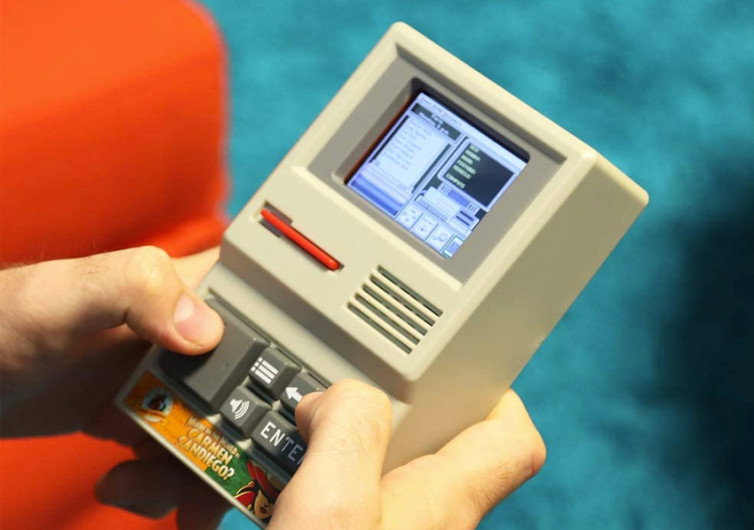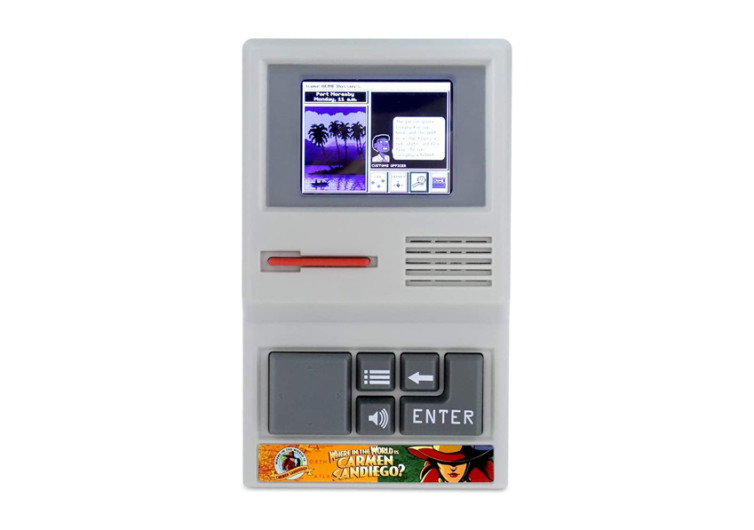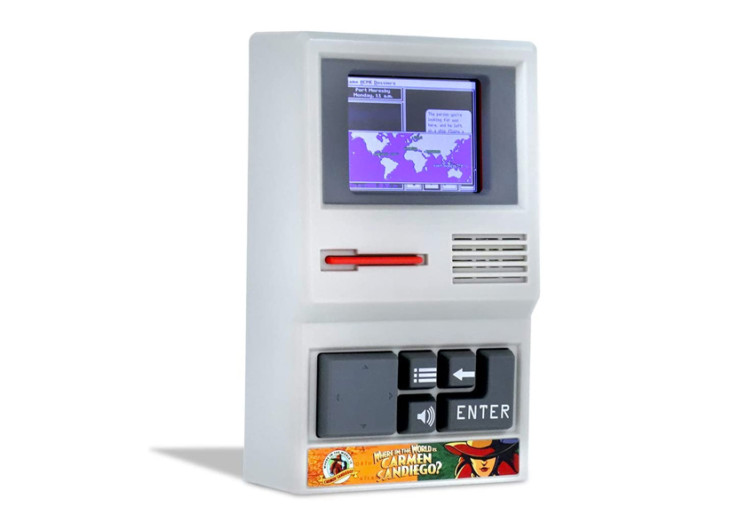 GearHungry may earn a small commission from affiliate links in this article.
Learn more
Carmen Sandiego Handheld Electronic Game
PC video games today are often sophisticated and displayed in high-definition. While this is the norm for game developers, the Carmen Sandiego Handheld Electronic Game will show you that a blast from the past is also fun and exciting. Indeed, this nostalgic game will capture your heart once again.
Carmen Sandiego Gameplay
The Where in the World is Carmen Sandiego gameplay is simple – you're looking for the top criminal. Of course, during the game, you're also going to encounter other criminals working under her. You will be traveling across the world, getting clues, and capturing the bad guys while learning fun trivia on the places you're exploring.
This video game isn't on a computer; it's played on a handheld device similar to an old Game Boy. The device itself looks a lot like an old gaming device with limited buttons and a small screen. It has a built-in speaker with adjustable volume, a directional keypad that will help you navigate through the game.
Product Specifications
Includes 3 AA batteries
For ages 8-15 years old
Price: $15
Benefits
The Carmen Sandiego Handheld Electronic Game is a fun and simple game. This characteristic is why past generations fall in love with it. Aside from the interesting plot, it allows you to learn about strategy and critical thinking. The handheld device itself is similar to the older games, and the familiarity can bring back memories of childhood.
Disadvantages
The only disadvantage of the Carmen Sandiego Handheld Electronic Game is that the screen is small; it's hard to see some of the text and graphics. The screen isn't colored either further, making particular visual distinctions hard to make.
Nonetheless, the Carmen Sandiego Handheld Electronic Game is a fun and nostalgic game to play. It's easy to use, and the plot is simple; it's a nostalgic, low-stress way to pass some time.