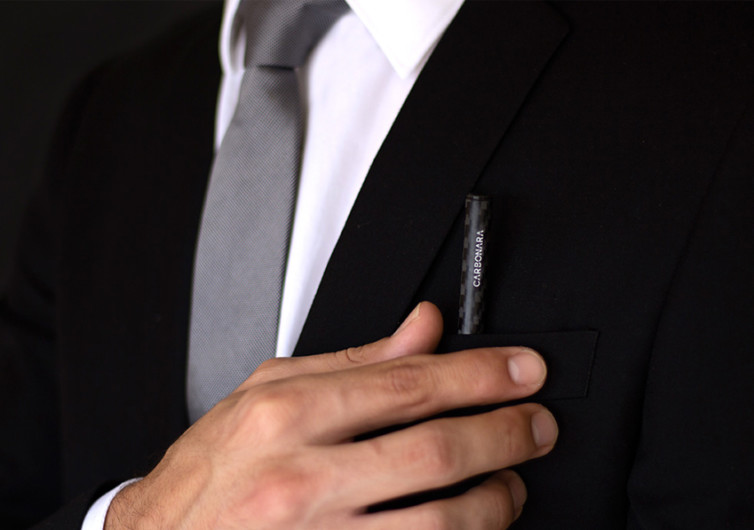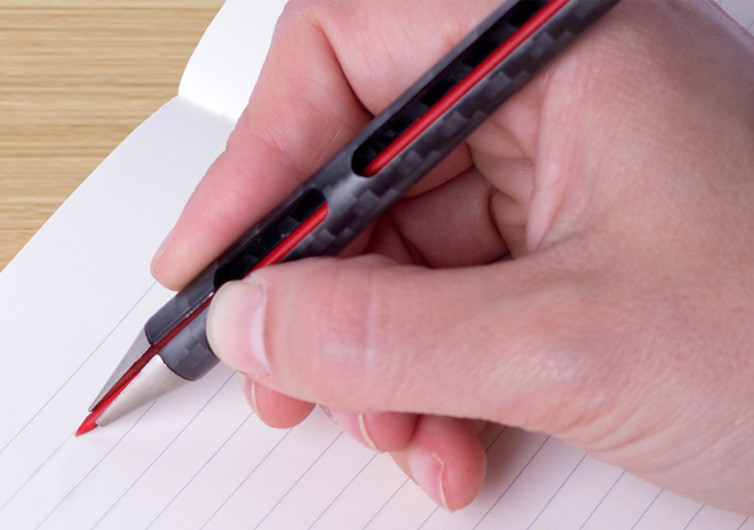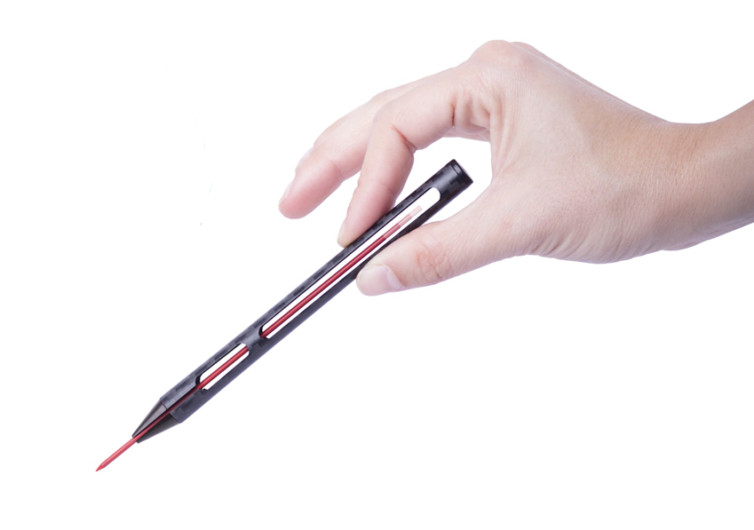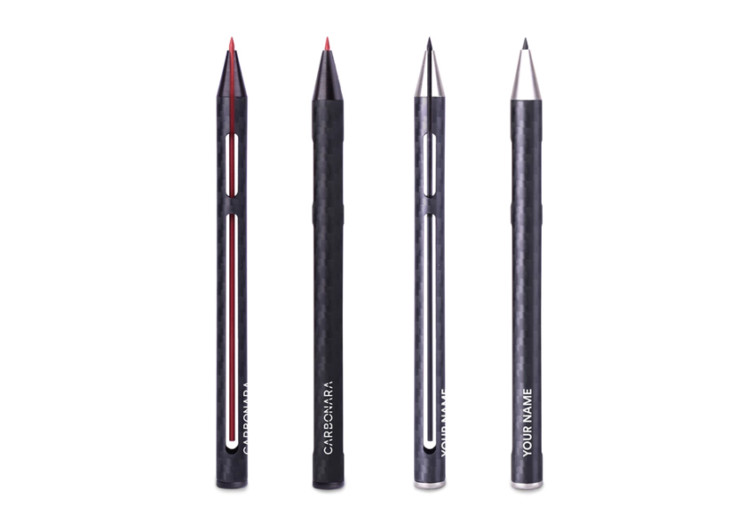 GearHungry may earn a small commission from affiliate links in this article.
Learn more
Carbonara Pencil
Don't make the mistake of assuming that the Carbonara Pencil drew its inspiration from the favorite pasta of the same name. Far from it. Instead, this piece of writing and drawing instrument is made almost entirely of carbon fiber, with the addition of a small section of aluminum at the tip. It is not a pencil in itself, but rather a pencil lead holder.
What is striking in Bo0 Barcelona's Carbonara Pencil is the elongated hole that takes up two-thirds of the pencil lead holder's length. This may seem like a very odd design, yet it does serve a very unique purpose. Whereas conventional mechanical pencils require the activation of a mechanism that will push the pencil lead out towards the tip, the hole in the body of the Carbonara is the mechanism that will let you slide in and out the lead. A simple press on this section of the Carbonara lets the lead slide out.
Of course, the same elongated hole design lends the Carbonara a unique aesthetics. It's similar to those instruments that come with a more skeletonized framework. The Carbonara allows excellent visualization of the lead as it goes through the front of the barrel.
At the tip of the Carbonara is a 5000-series aluminum that is coated with Cerakote to give you a remarkably elegant drawing and writing instrument. Its main body is constructed of 3K Sarga carbon fiber with the individual fibers oriented bi-directionally. Weighing in at just 0.26 ounces and about 5.39 inches long, the Carbonara feels light yet sturdy on the hands; perfect for sketching and doodling.
The Carbonara Pencil is a different kind of pencil lead holder that utilizes only one of the planet's strongest yet lightest composites to give you an instrument that is both elegant and functional.