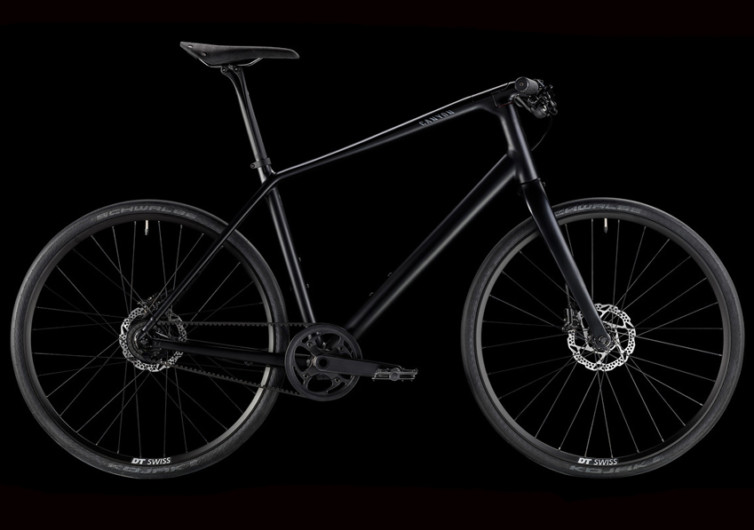 GearHungry may earn a small commission from affiliate links in this article.
Learn more
Canyon Urban 8.0
Just because you ride your beater-bike to work every day doesn't necessarily mean you've got to ditch it for another one during the weekends. In a seeming defiance of established conventions, Canyon designed the Urban 8.0 with the singular purpose of letting bikers ride something that is both practical and enjoyable by offering a unique blend of design and utility.
The Urban 8.0 delivers everyday performance as you take it to the office or the grocery store through the mazes of streets and alleyways that you can only find in the crazy jungle we all call 'city'. Yet this everyday reliable leg-powered machine can also give you the ultimate good time as you gently roll on the park, go on trails less taken, and enjoy what Mother Nature can give – all while on the comfy 2-wheeled ride.
The design is concise and clean and the components are judiciously integrated to give you a 2-in-1 bike that will never fail you, whether it is to deliver on very important work commitments or accomplish one of your personal objectives in life.
Riding the Urban would be a chore if not for the Shimano Alfine 11-speed providing super-fast, easy, and very precise shifting. Sure, it's not the 18- or 21-speed you may have always wanted, but 11 is just about good enough for weekend bike touring. The even gear spread on the system allows for shifting across different speed settings, allowing you to blitz an uphill with relative ease that you'd think you're pedaling a Tour de France-spec'd machine. Aiding in its remarkable nimbleness is the aluminum construction of the Canyon U10 frame built specifically for the Urban 8.0.
No joy will ever come to a rider who feels pain in his hands. The Urban 8.0's grips come covered with San Marco canvas. Even the saddle is cushioned with San Marco performance canvas. Now, you can truly enjoy a more comfortable ride as you take on the sights of your new-found adventures.
The Canyon Urban 8.0 isn't going to turn heads. You don't need to when you've got the best ride to work and to enjoy life.
You May Also Like: 10 Best Bike Seats in 2019
CHECK PRICE ON CANYON.COM