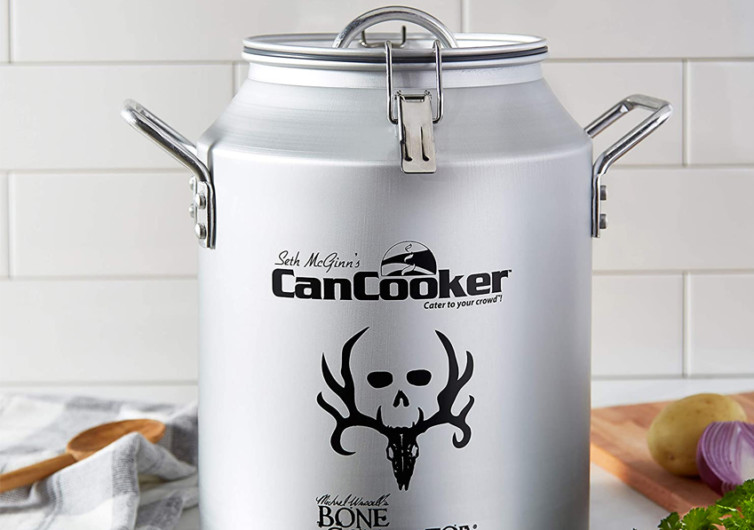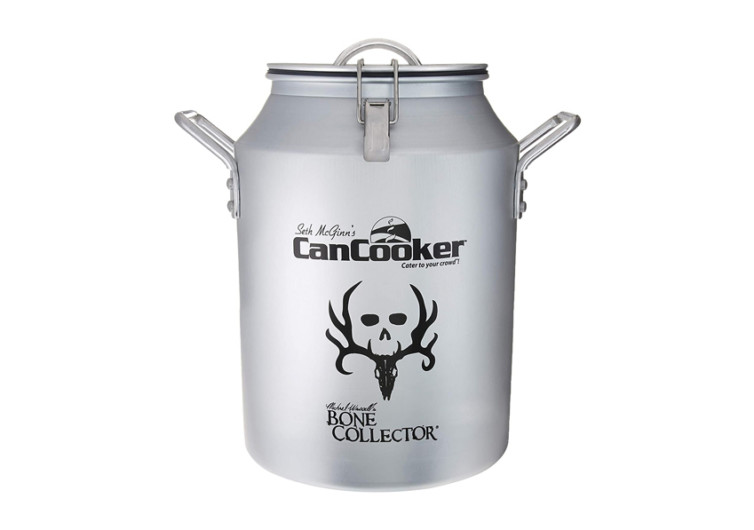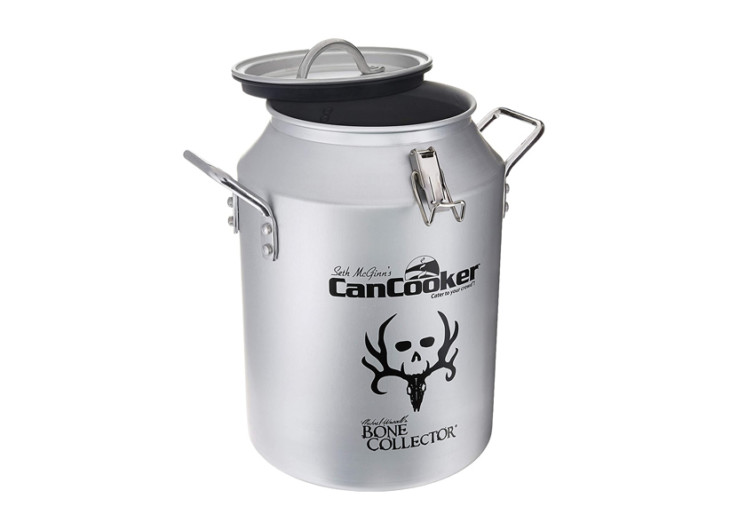 GearHungry may earn a small commission from affiliate links in this article.
Learn more
Can Cooker Bone Collector
A large convection cooker that's portable is a rarity. With the Can Cooker Bone Collector, meal preparation takes only one cooking vessel and less time. This pot works like an oven but uses steam and natural convection to lock in flavors and nutrients while cutting down on cooking time, either at home or in the field.
Cooking Process
While the Can Cooker Bone Collector is similar to a traditional cooking pot, its method of cooking is very different. Instead of using heat to boil, the Can Cooker Bone Collector uses the steam locked inside to soften and cook the ingredients inside, making it more similar to a pressure cooker or a convection oven.
Because heat and steam don't freely escape, most cooking times are less than an hour. On average, it only takes 45 minutes to cook a meal with vegetables and meat.
The Can Cooker Bone Collector can be placed on top of any heat source. The vented lid allows excess steam the associated heat escape, but placing the cooker directly on fire or coals may cause overheating. The lid locks in place to avoid spillage.
Product Specifications
Vented lid for steam release
Serves up to 20 people
Benefits
What is most noticeable with the Can Cooker Bone Collector is the generous size. With a height of 15.2 inches, you can stuff a lot of ingredients inside. The four-gallon Can Cooker Bone Collector can feed 20 people, or prepare multiple meals for smaller groups, which can save a lot of time, effort, and resources.
The self-contained portability of this cooker is perfect for outdoor activities and use with a camping grill.
Disadvantages
The Can Cooker Bone Collector doesn't come with any additional equipment; the interior rack is sold separately, a slight ding as this rack is necessary much of the time, and the fit is specific. This omission seems out of place since having the rack increases usability so much.
It is also rather bulky, so it takes up a lot of space during transport. However, there are smaller versions of the Can Cooker Bone Collector, the Can Cooker Jr. and the Can Cooker Companion.
The overall benefit of the Can Cooker Bone Collector is the efficiency of cooking. You don't need a lot of cookware to prepare your favorite meals, be it stew, rice, or soup. The steam and natural convection provide cooking efficiency, and the steam vent on top ensures that there is just enough pressure and heat to prevent overcooking.