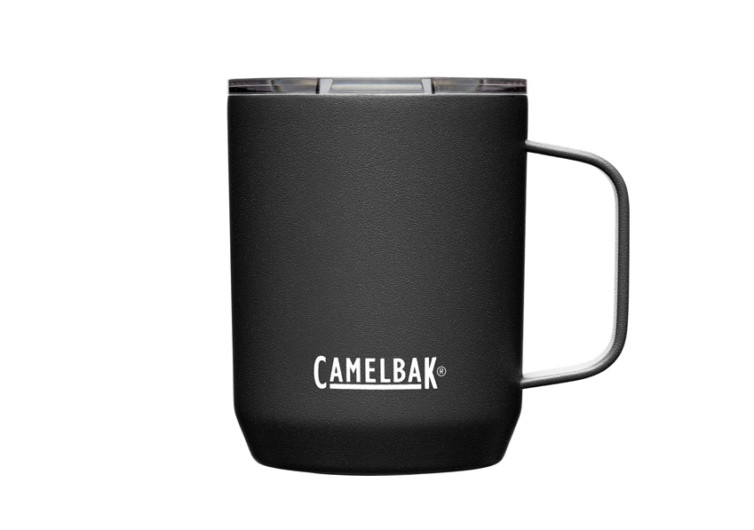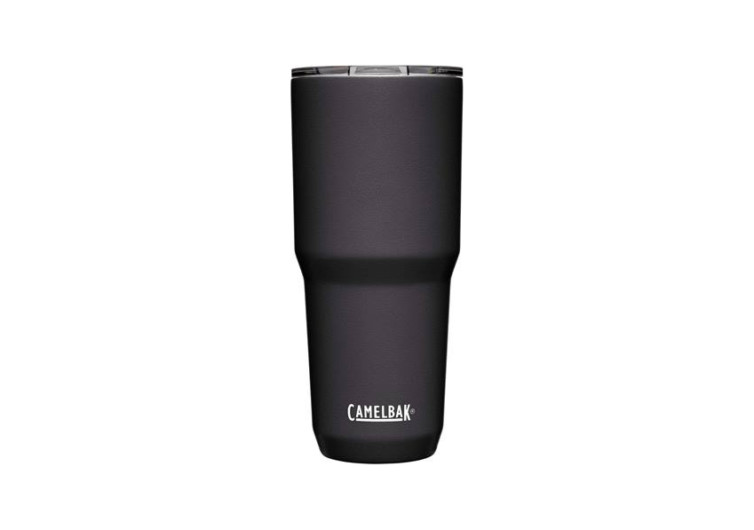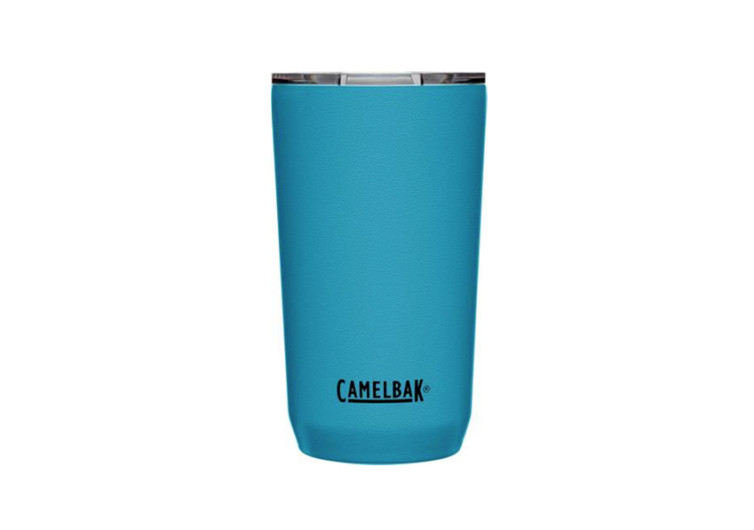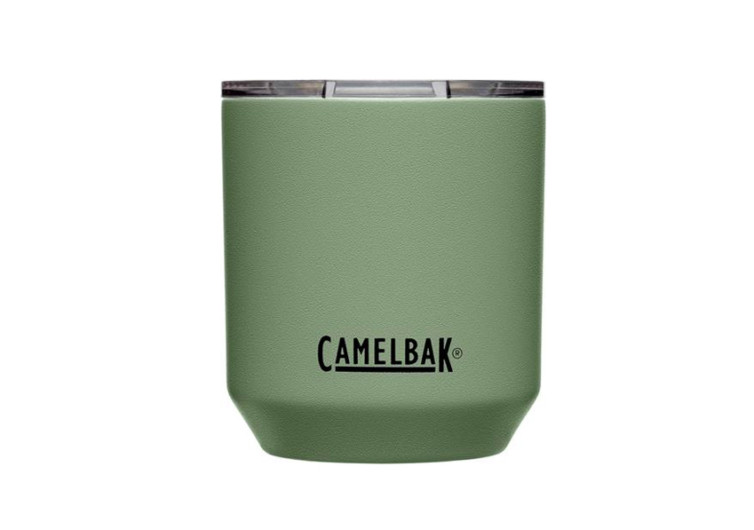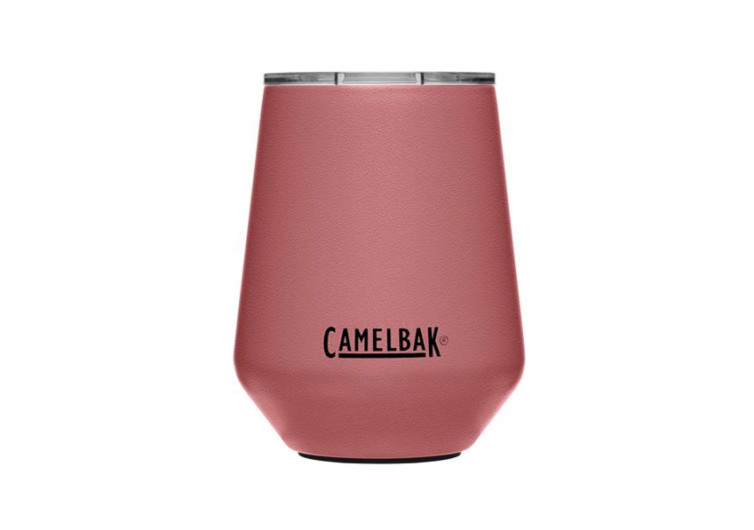 GearHungry may earn a small commission from affiliate links in this article.
Learn more
CamelBak Horizon Collection Drinkware – Indestructible Yet Elegant
CamelBak introduced stainless steel, vacuum-insulated drinkware, including various mugs, tumblers, and bottles, just as COVID-19 was spreading across the globe. I received samples of their Horizon Collection in time to get intimate with them during my local Shelter-In-Place ordinances. Since then, they have become my go-to drinkware, and I have used them in both the domestic setting and during camping trips in my home state of Texas and on a vacation trip to Colorado.
The CamelBak Horizon Drinkware, first and foremost, is durable. I mean like-a-tank durable; they have survived my usual abusive nature without a ding or scratch, yet they are aesthetically pleasing. They kept drinks at the desired temperature, and they admirably performed double-duty by making it into my kitchen box for car camping adventures, something impossible with glassware.
The Horizon Collection
CamelBak came out swinging with a full assortment of Horizon Drinkware:
10-ounce Rocks Tumbler, MSRP $19
12-ounce Camp Mug, MSRP $25
12-ounce Tumbler, MSRP $20
12-ounce Wine Tumbler, MSRP $25
20-ounce Tumbler, MSRP $25
25-ounce Wine Bottle, MSRP $35
CamelBak makes every item from double-wall stainless steel, applies a powder coat finish (several colorways per item), and a non-slip silicone pad on the bottom. Mugs and tumbler lids come fitted with a silicone gasket and a three-position slider for flow control.
Tough Tumblers That Look Good
I live in the woods and am a single dad; my professions allow me to work remotely, and the constant juggling of location and time doesn't allow for gentle care of any of my possessions. These circumstances lead to almost constant use all day, every day. Glasses got tossed into the sink or hastily jammed on the dishwasher rack. I never packed for a trip until t-minus 30 minutes to launch, which added to the haphazard treatment of items like drinkware.
Long-stemmed wine glasses are single-use to me. Regular drinking glasses might survive as long as a housefly. Budget and practicality have turned my cabinets into a collection of branded plastic and steel schwag items, or camping gear-turned-houseware.
But then I got all of the CamelBak Horizon items. The set visibly enhanced my domestic appearances. The powder coating on each piece was even, smooth, and thick, portraying quality. The finish also limited the effects of condensation. And after almost five months, none of it has chipped or bubbled, which I cannot say about other powder-coated drinkware that has been sent for testing since.
I have not dinged or dented any of the pieces despite constantly tossing, dropping, and stuffing several into the same bag. Whether dropped into plastic kitchen boxes full of cookware or being flippantly chucked into my porcelain kitchen sink, the CamelBak drinkware was no worse for wear.
Insulating Power
I left drink remnants with ice in a mug or tumbler on my countertop when I went to sleep, and there was still ice in the morning, which was always surprising considering the lack of a lid and my AC setting of 80 degrees.
My twice-weekly commute to Austin takes an hour. I still had to be careful sipping piping hot coffee at the end of this drive, and the lid never leaked a drop despite miles of the dirt road leading to my home.
I sometimes used the 20-ounce tumbler to bring ice to an overnight outing. And again, despite high temperatures and a non-insulated lid, the ice survived throughout the evening and overnight.
The Details
The one shining example of exquisite product design to me was the 12-ounce wine tumbler. The tumbler had an unmistakable bottom-weighted feel, which made it super stable when setting red wine down at home on a couch armrest or a slightly uneven piece of camp furniture. Add to this the soft "touch down" of the silicone pad, especially on steel or glass surfaces, and the resistance to sliding. The weighted balance and pad rendered the wine tumbler so much better to use than others, and I didn't feel like I needed to keep my hand on it to prevent it from tipping over or sliding.
Then there was the thin lip, which felt much like the lip of high-quality wine glasses. No other stainless-steel wine tumbler I have tried mimics the mouthfeel of glass like the Horizon Collection wine tumbler.
All the Horizon Collection items fit in the drink holders of both my Ford van and my Subaru. I have stainless steel drinkware that does not fit, which has always boggled my mind as a former product developer.
Conclusions
If you are tired of snapping wine glass stems, being careful with other glassware, or keeping a second set of more robust drinkware for outdoor activities, search no more. The CamelBak Horizon Collection of drinkware possesses the required traits for the discerning consumer. Rugged durability, ample insulating power, pleasant aesthetics, and thoughtful details place the Horizon Collection a notch above the rest.
For more durable drinkware suitable for home and camp, check out our guide to camping mugs.
CHECK PRICE ON CAMELBAK.COM