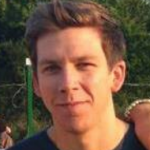 How To Burn Extra Calories While Exercising
Losing weight is never easier. Finding the time to prepare balanced, healthy meals and establishing an exercise routine are challenging in today's faced paced, hectic lifestyle. We can cheat with the meals thanks to the many pre-packaged ready meals but what about exercise?
Most of us already know that to lose weight we need to create a calorie deficit. In short, we need to choose sports that burn more calories than we consume. This is not easy, considering how limited our time is to hit the gym or get any regular exercise. When we do, we want to be able to burn extra calories at every given opportunity. We've found 15 ways you can burn a few extra calories while exercising.
1. Limit Your Resting Time
Burning calories at a maximum level means keeping your heart rate up for as long as possible. When you do any type of workout, particularly cardio, limit the time you rest between sets or changing exercises. Obviously, you need to take a short break but instead of completely stopping for a few minutes, take a short break of about one minute. This should be just enough to catch your breath before you keep going. The other thing you can do is to not stop moving at all. You can just as easily catch your breath by weakling around until your breathing rate drops a little. Then walk back and start your next lot of exercises.
3. Adjust Your Treadmill
Folding treadmills are a great piece of exercise equipment simply because they are so convenient, yet really effective. But running or even brisk walking on a flat treadmill isn't very challenging and can get quite boring after a while, so here are a few treadmill-running tips to break the routine. You can challenge yourself and burn extra calories if you adjust your treadmill so that it is on a bit of an incline. You'll feel like you are walking uphill which will force you to work harder. When we do set the treadmill on an incline it also activates a whole different set of muscles and also makes them work a lot harder. Experiment with different inclines and change them frequently to keep it interesting and get those legs moving.
3. Change Your Stride
Whether you on your treadmill, walking to the bus stop or climbing your stairs, change your stride every so often. Take a few short, brisk steps and then stretch your legs out in really long strides. In between walk, the way you would normally walk. These frequent changes in your stride will give your legs a great workout no matter where you are, as long as you can walk. The extra strain you put on your legs using different strides will force your muscles to work harder which will, in turn, burn extra calories. The more different muscles you can engage, the more calories you can expend.
4. Get Your Arms Swinging
Many of the exercises we do that engage the lower half of our body often neglect to work our arms. We often hold on to the pull-up bars of treadmills and elliptical machines or walk with our hands by our side so that only your legs are moving. It's time to get some exertion going on with our upper bodies as well. Grab some resistance bands and get those arms swinging and stretching. You'll engage many of your arm muscles making them leaner and stronger. And when you walk swing your arms forward and backward or if you are on exercise equipment take your hands of the handles and get them moving. This extra movement will burn a few more calories every time you exercise and it will also help tone those biceps as well.
5. Move To The Music
Countless studies have shown that exercising to music makes the workout routine seem less routine. It can give you a workout boost and motivate you. In particular, playing music with a little bit of energy can also inspire us to move a little faster. Music also helps us synchronize our movements and can help us go the extra mile when exercises. Add to this, the fact that music is the all-natural mood altering drug that can do wonders to improve our moods and feel more positive and energetic. Play your favorite tunes when you exercise and you'll be able to get a certain rhythm going, you'll move a lot faster and you'll get rid of a few extra calories and enjoy your workout or exercise routine a lot more.
6. Incorporate Weight Training
If you really want to turn your body into a calorie burning machine, supercharge your workout with some weight training. The more you put the strain on your muscles, the more you will actually burn. Cardio is great to get those calories burning, but your muscles really start to burn when you incorporate weights. When your muscles burn they start to break down the protein resulting in your body seeking energy sources from fat deposits to repair and rebuild stronger and leaner muscles. The heavier the weights, the more of that burn you'll experience. Get yourself some weightlifting shoes and a weightlifting belt, and start off small and work your way up. Use different weights for different types of exercises and you'll be able to give multiple muscles a great burn.
7. Hydrate With Super Cool Water
You may find it hard to believe that you can burn extra calories during exercise simply by drinking cold water, but that's exactly what you can do. If you're a regular fitness junkie then you already know you need to stay hydrated at all times. But what you may not know is that the temperature of the water can make all the difference. When you drink really cold water, your body expends a considerable amount of energy to warm that water in your system. This means that whatever calories you are burning during your workout are multiplied with a bottle of cold water. Now you have an extra good reason to keep a water bottle with you at all times besides all the other benefits of drinking more water regularly.
8. Get Out
Whenever possible you should try and take your exercise routine outside. Many yoga or tai chi classes are held outside mainly because the fresh air helps you to burn additional calories. When you are walking outside it takes a considerable amount of extra energy to launch yourself forward. If you enjoy hiking or jogging, then you already know how much more exhilarating the exercise is when you can enjoy the tranquil visage of a sunny sky, particularly if you are lucky enough to live near a park or a forest. If you really want to challenge yourself as you go for a jog or a power walk you can invest in good quality weighted vests. These make the walk a little harder but in turn, will also your muscles work harder and help you to burn additional calories.
9. Mix And Match
Repeating the same exercise routine over and over again can get very boring and after a while, you may find yourself in a rut. Keep your workouts interesting by doing some cardio exercises, before switching to HIIT, then do some work with weights or some type of resistance training. Try to do these exercises in short bursts and have a transitional exercise, like lightly shifting from one foot to the other. Do this in between the various exercises so that in essence, you don't stop moving. This will keep your body in a calorie burning state for a lot longer so you will reap the rewards in more calories expended after each workout. This type of intensity means you can get more exercising into a relatively short time but you will still get the maximum calorie burning benefits.
10. Make Sure You Stretch
Stretching is one of the most important things you need to do before you start any type of exercise or sporting activity. A good stretch gets all the kinks out of your tight muscles making them more flexible and ready to perform better and it also helps you to bounce back a lot faster after a rigorous workout. The other benefits of stretching are that you will be able to work out a lot longer getting even more out of your routine. Those extra few minutes that you are able to exercise will also result in more energy being expended and you will never have to deal with sore muscles.
11. Change It Up With Some Supersets
Get into exercises that move different muscles groups in a smooth consecutive motion. When you do this, your lower body muscles can relax and recover while you work on your upper body, and vice versa. This will allow you to keep resting to an absolute minimum, or skip them all together so you can get the maximum fat torching and calorie burning advantage. As an example, do a set of deadlifts, followed but pushups, then squats or whatever other different type of exercise you have in your repertoire. In this way, you'll get through your workout a little faster and get more impact for your effort.
12. Go Low Tech With A Rope
Another fantastic way to keep your heart rate in calorie burning mode is to go low tech with the humble old skipping rope. If you're not sure what do to as a transitional exercise between one set and another an ordinary jumping rope is an ideal solution. You can adjust the style of jumping and the speed to suit your own fitness level and pretty much anyone can do at least one thing with a rope. This is a great all round piece of equipment because you will need to use your upper and lower body muscles. It doesn't get any simpler.
13. Walk With Weights
A lack of time should not be a hindrance to getting out into the fresh air while you take a nice quick walk. Even if you only have 15 minutes, make sure you get the most out of it. Strapping on ankle and wrist weights is a simple, yet effective way to boost your body's ability to burn more calories. Change the pace of your walk and also the movement of your arms for maximum impact. After a short while, you'll feel the burn and you'll have super strong arms and legs if you stick to a regular schedule.
14. Alternate Your Speed
Regardless of the type of cardio exercise, you like doing best, whether it's swimming, running or cycling, alternate the speed of your routine. Go at your normal pace, but then crank it up for 30 seconds to a minute before going back to your usual pace. As your fitness levels improve you can extend the length of your cardio routine and have longer fast-paced bursts. This has been proven to burn more calories than keeping a steady pace and in particular, it can target stubborn belly fat.
15. It's EMOM time
If you're looking at combining cardio and strength training into your workout routine EMOM's are a great way to go. In case you are wondering, EMOM stands for Every Minute on the Minute. In short, you do a certain number of reps of whatever high intensity exercise you have chosen to include in your routine and then rest for the remainder of the minute before switching to another series of reps. This enables you to get a full body workout, particularly if you include a combination of upper and lower body exercises, as well as core exercises.
The main thing to remember when it comes to working out and burning calories is to be consistent. You can keep trying different exercises and it is recommended that you change your routine to keep you motivated. Add more impact to your exercise routine and try to get some of that exercise outdoors a couple of days a week. Perhaps you can choose a different type of activity for each day of the week to keep you motivated and moving as much as possible. Get the most out of your workouts with these great calorie burning tips. You'll be fitter and stronger before you know it.