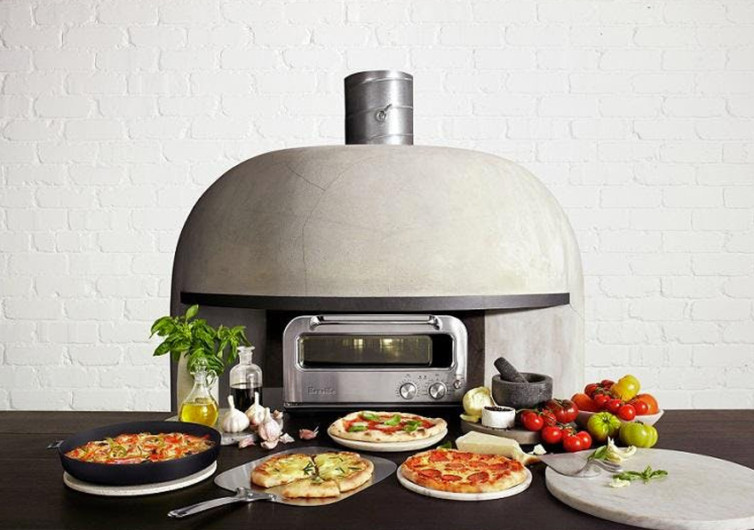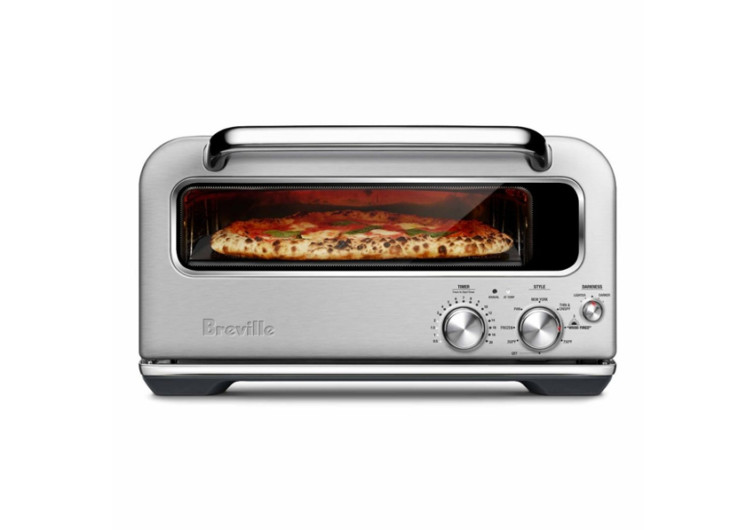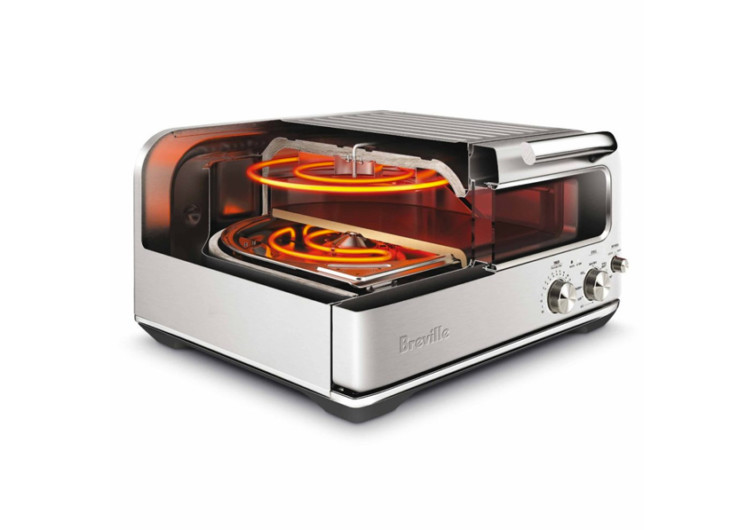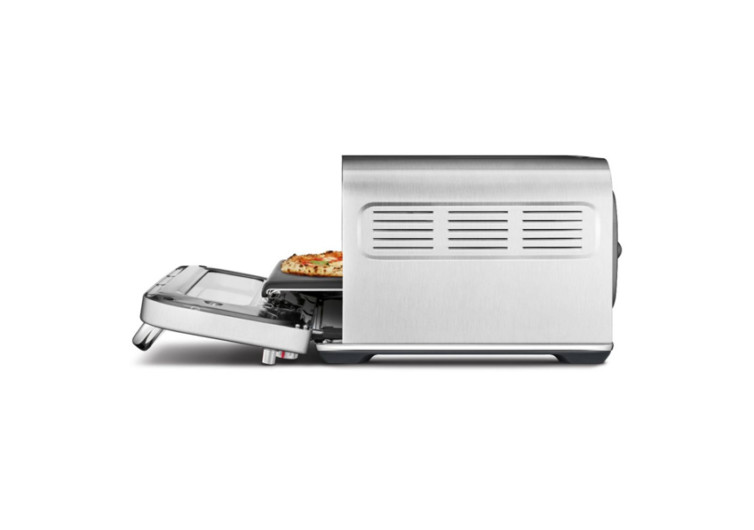 GearHungry may earn a small commission from affiliate links in this article.
Learn more
Breville Pizzaiolo
Italians always make their pizzas in old brick ovens. The unique design of these traditional pizza ovens is what imparts flavor and the natural goodness that has always been associated with wood-fired oven pizza. You don't have to build such an oven at home. You only need to get the Pizzaiolo, the Smart Oven.
At the core of the Pizzaiolo is the Element IQ System, a technology that allows the oven to direct heat to where it is really needed. It's a complex system that involves a variety of sensors, optimized deflector technology, and PID temperature controls. What it does is that the Element IQ takes the guesswork out of creating the correct temperature needed to produce pizzas with the same characteristics of good old pizzas straight from wood-fired brick ovens.
Unlike ordinary countertop ovens, the Pizzaiolo features three distinct dry heat cooking methods to give your pizza that classic brick oven-cooked taste and aroma. The pizza base is cooked to perfection complete with its classic char characteristics courtesy of the Pizzaiolo's dynamic deck that allows for more efficient control of conductive heat. The oven features a natural corderiete stone as its dynamic deck, allowing it to be heated to the right temperature in an instant.
The radiant heat produced by Pizzaiolo's Breville heating elements is what gives pizzas the distinct leopard spots on the crust. Parabolic reflectors intensify the radiant heat provided by the Pizzaiolo so you get pizzas that look like they have been cooked from a traditional wood-fired oven.
Cooking the toppings to perfection is the job of the Pizzaiolo's optimized deflector shield. It helps protect your heat-sensitive toppings from the radiant heat produced by the top heating elements of the oven. This way, you still get the leopard spotting on your pizza crust while your toppings remain perfectly cooked, not charred beyond recognition.
Whether you're craving for some woof-fired pizza or a classic Neapolitan pizza or even a New York, you can always depend on the Smart Oven Pizzaiolo to deliver it to you within minutes. You get delicious gourmet style pizza without having to fret about the technicalities of creating one. And this also makes a perfect gift for foodies in your life.
CHECK PRICE ON BREVILLE.COM