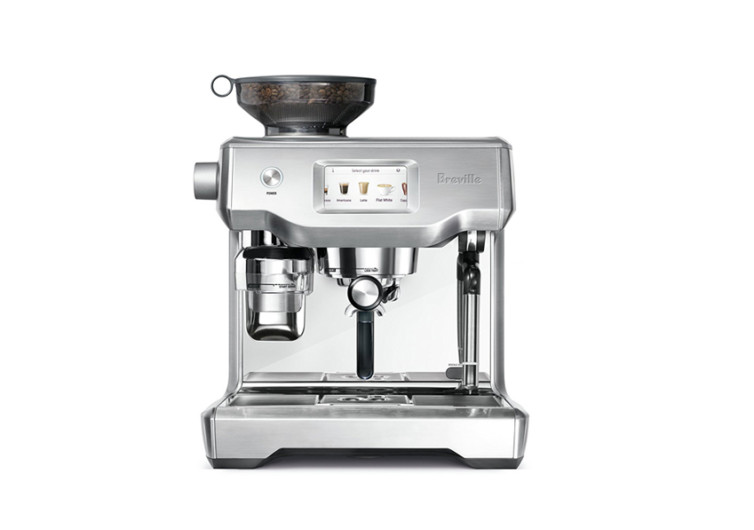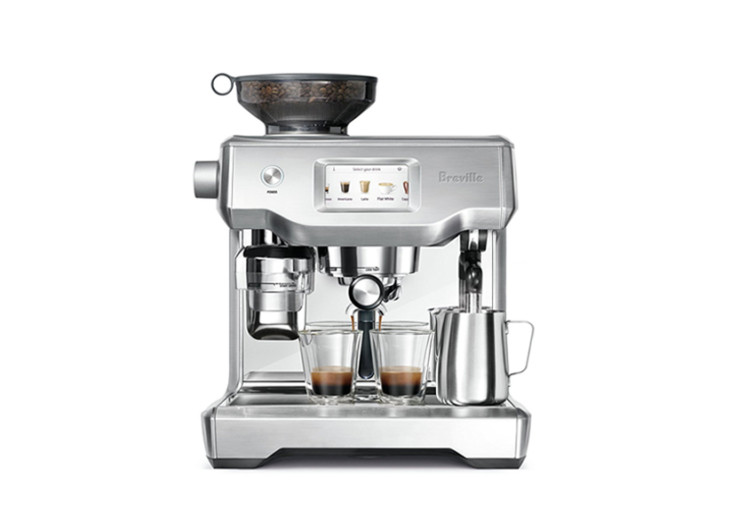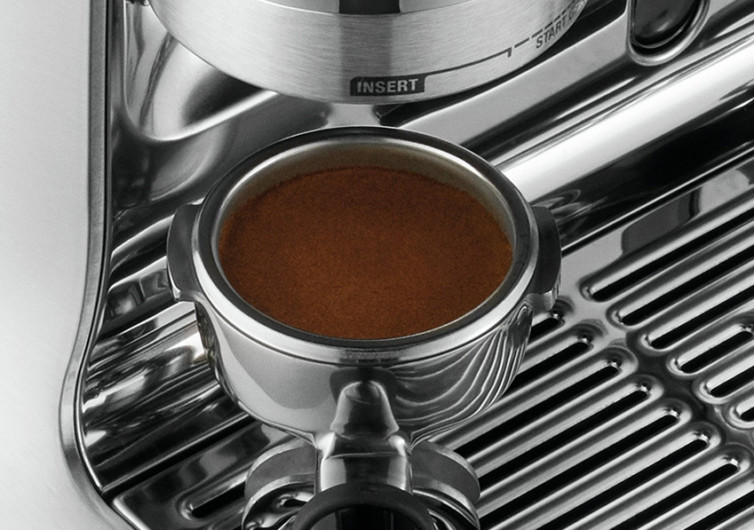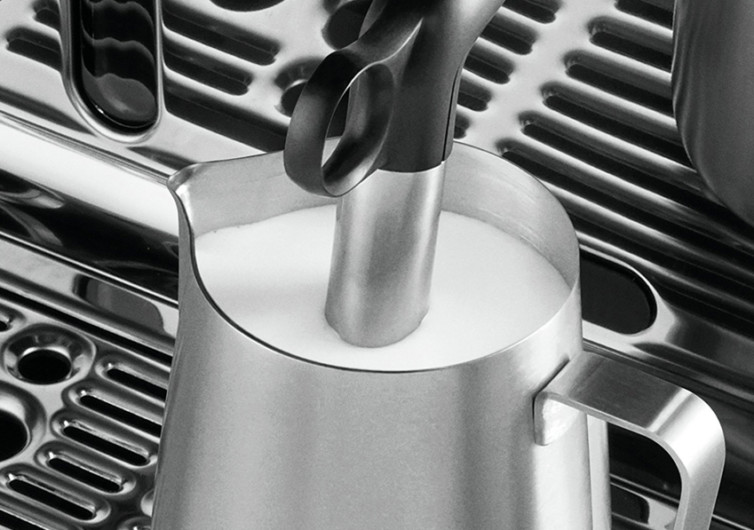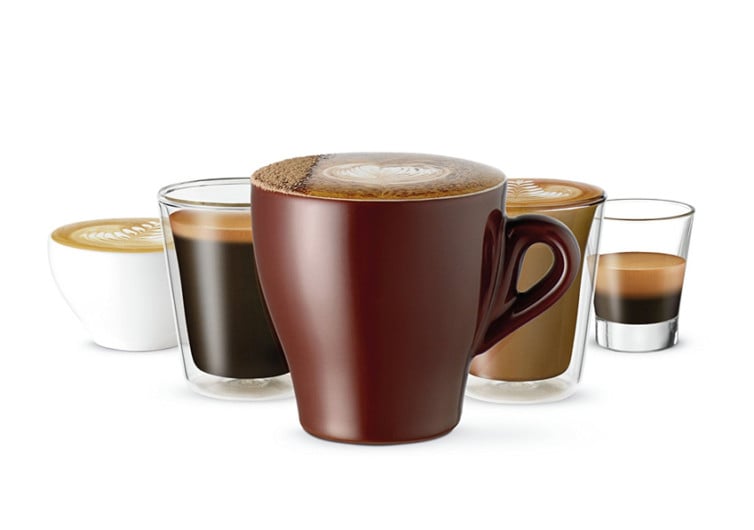 GearHungry may earn a small commission from affiliate links in this article.
Learn more
Breville BES990 Oracle Touch Espresso Machine
One doesn't need to be a master barista to create a stunning cup of espresso. As long as the Breville Oracle Touch Espresso Machine is on the kitchen countertop, one can easily make cup after cup of full-bodied, rich-flavored Espressos, Cappuccinos, Lattes, Flat Whites, and Americanos anytime.
Everything has been automated in the Breville unit. Want an Americano? How about a Cappuccino or an Americano? Fancy a Flat White or a Latte? Whatever your coffee cravings are the Oracle Touch can have it ready in minutes with a mere touch and swipe of its intelligent screen.
One of the most challenging aspects of creating lattes has already been simplified by the Oracle Touch. Providing your milk with just the right steam pressure, the Oracle Touch helps guarantee a more velvety texture by drawing in the right levels of air to create thousands of miniscule air bubbles. This gives your cup the silky smooth froth that is very essential for the perfect latte.
If you require a stronger coffee or perhaps milk that has more texture to it or even temperature that is friendlier to the tongue and palate, the Oracle Touch allows for easy adjustments across these requirements. And if you're looking to create your own coffee masterpiece, you're more than welcome to whip out your creativity.
The Oracle Touch comes with ground-breaking fully-automated coffee-making features that you might as well consider opening your very own mini coffee shop. Its precision temperature controls, commercial-grade porta-filters, and low-pressure pre-infusion technology all make the Oracle Touch a worthy companion to the aspiring barista.
Taking the guesswork out of making full-bodied coffee with silky textures and the rich aromas of freshly-ground coffee beans, the Breville Oracle Touch empowers anyone to avoid making compromises when making an amazing cup of coffee. The power is at your fingertips.