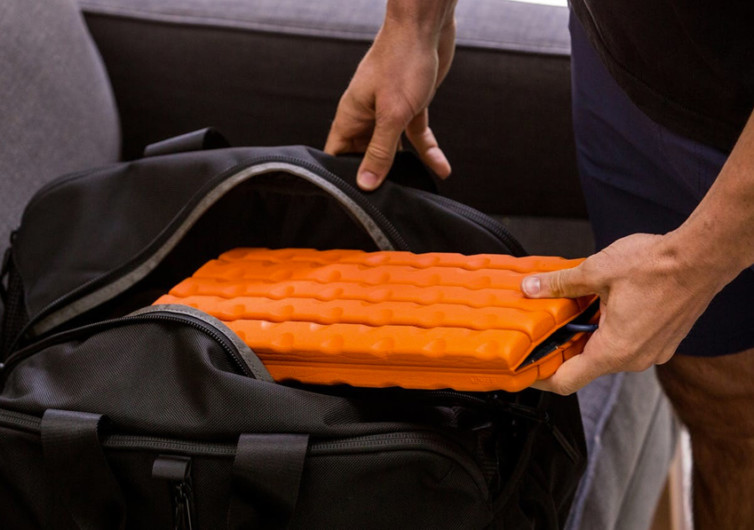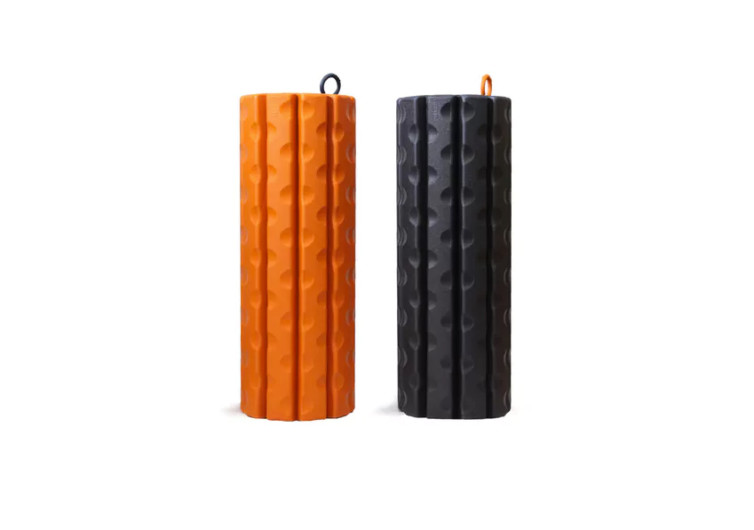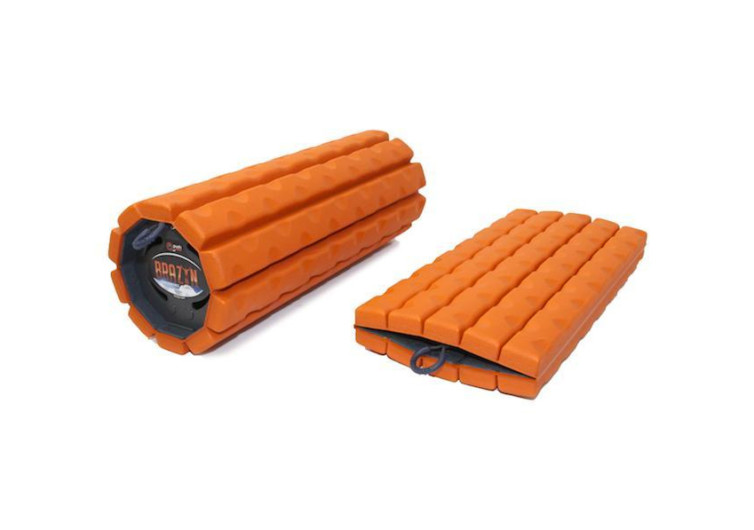 Brazyn Trek Foam Roller
Made of ultra-light and eco-friendly materials, the Brazyn Trek Foam Roller provides newbie and serious fitness buffs a more personalized way to isolate the knots and tensed groups of muscles in their bodies. The same tool can, thus, be a handy version of the ubiquitous foam rollers that many physiotherapists today now train their respective patients on how to use it properly. Technically, it doesn't matter whether you've got a medical condition that will benefit from the muscle-loosening abilities of foam rollers, the versatility of the Trek will definitely help you improve your chances of achieving your fitness goals.
The bamboo sections on the Trek is covered with eco-friendly and extra-durable recyclable foam. Premium quality aluminum is also embedded to improve the strength of the Trek while keeping the design to a measly 1.6 pounds. While it may be lightweight and fully collapsible, once deployed its strength is immense. This 5.5-inch diameter, 14.5-inch long foam roller can easily withstand the weight of a 350-pound fitness buff or athlete.
It's the Trek's foam nubs that deliver the kind of soothing relief one desires from a foam roller. These nubs, as soft as they may be, are enough to knead tight muscles and relieve trigger points so you can facilitate the healing and regeneration of these tissues a lot faster. You know what this means, the shorter the healing time, the faster will you be able to get back to your exercise routine.
The portable design of the Brazyn Trek makes it ideal to bring with you anywhere. Whether it's the office, the park, or the rugged outdoors, the Trek can be easily slipped inside your bag or even tied down to an attachment loop in your bag. Bring it in your travels and you can easily say goodbye to those tired, aching muscles after a long flight.
CHECK PRICE ON HUCKBERRY.COM