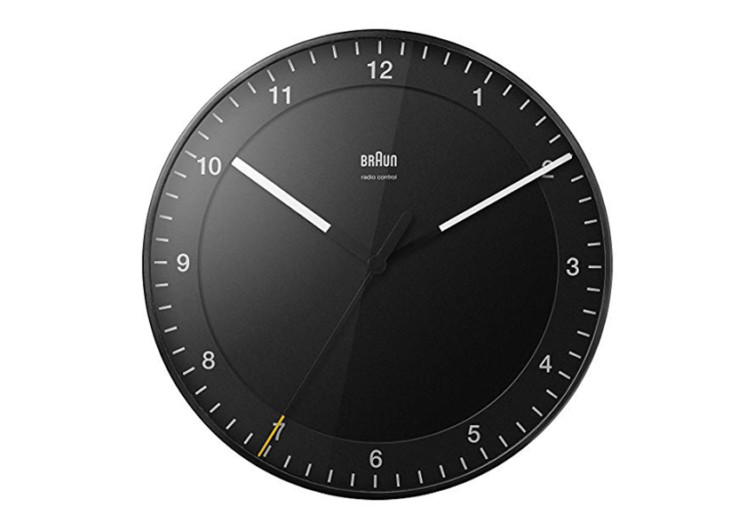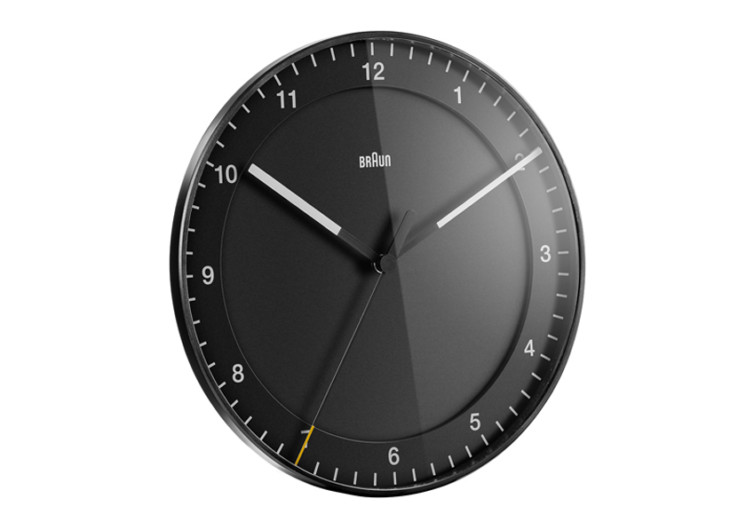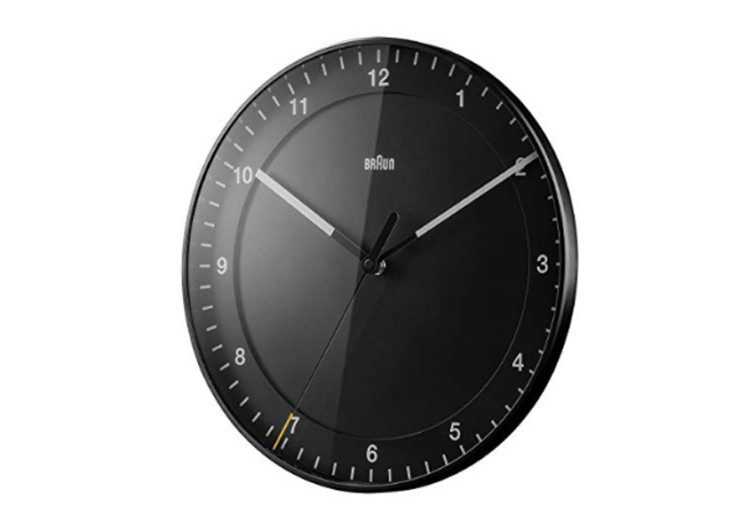 GearHungry may earn a small commission from affiliate links in this article.
Learn more
Braun Wall Clock
One of the most underestimated pieces of wall décor that have somehow been sent to obscurity is the wall clock. While elaborate and museum-worthy paintings and other works of art have clearly cemented their place, quite literally, into the walls of modern homes, it would seem the once-ubiquitous wall clock has now been replaced by digital voice technologies and mobile solutions that no one wants to look at the wall to read time anymore. Well, that's about to change with the Braun BNC017 Wall Clock.
Yes, it is a not-so-large 11.8-inch diameter timepiece that you can put on your wall. While it is easy to dismiss the Braun as nothing more than a nuisance to your minimalist-themed interior, its design is specifically intended to further enhance such minimalist tendencies.
The dial is finished in a sea of black, a color that is very characteristic of contemporary, minimalist design. Providing contrast to the black surface are meticulously designed specks of white in the numbers and time indices that run the entire perimeter of the clock. The outer three-quarters of the hour and minute hands are also finished in white, creating a visual illusion of floating amidst a sea of darkness. The second hand sweeps the perimeter, but owing to its black color, you'd really have to squint your eyes to discern where the second hand is.
Approximating the width of the time and number indices of the Braun, the second hand takes on a bright yellow color. So, it's this yellow strip that you will be looking for if it's the seconds that you're particularly interested in.
The Braun Wall Clock's only other 'ornament' is the white 'Braun' print at the 12 o'clock position, like a desolate island in one corner of the ocean. The overall aesthetics of the Braun Wall Clock make it a good addition to any wall. It is simple yet exudes elegance that it blends naturally with any existing wall décor.
The BNC017 Wall Clock offers homes, offices, dorm rooms, and any other living space a touch of the classic. It's a good way to break the monotony of the digital age.