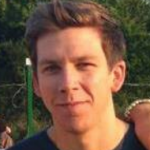 Essential Pieces Of Boxing Equipment
Boxing is a game of strength, stamina, and determination. The best boxers in the world put in endless hours of practice and training to get to champion status. But skills, fitness and the desire to win aren't always enough in the world of boxing. Like many sports, you need specialized gear and equipment.
Sporting equipment is always evolving with manufacturers investing a lot of their resources into new technologies to help athletes improve their game. Boxing is not different in that regard and the materials and technology used in the equipment has brought the game into a new and exciting level. The gear is also important with comfort and functionality as high priorities. Here are some essential pieces of boxing equipment to be the best boxer you can be.
Punching Bags
Boxing is all about throwing punches and you may not always have a sparring partner to help you train. Not only that, a punching bag can really help you focus on your punching technique. Basically, there are two main types of punching bags. There is the speed bag, for practicing quick punches and the big heavy bag that you can really practice pounding into. Both are essential for boxing and you want to get in as much punching as you can every day.
A Mirror
As weird as it may sound, a mirror is a vital piece of equipment when you are training as a boxer. By watching yourself throw punches in the mirror you can focus your technique and adjust any movements that aren't up to par. You can watch your hands, hips head and feet which can help you master your movements and become a better boxer. Even if you have a coach with you in front of the mirror offering boxing tips, it's easier to correct your moves when you can clearly see what you are doing.
Jump Rope
Anyone who has ever watched a boxing movie will have seen the hero using a jump rope during training sessions. There is a reason for this. Jumping rope requires a lot of stamina over longer periods and it's great for improving your agility. Just make sure you get a strong, professional jump rope and not the kind elementary school kids use.
Boxing Shoes
Copping punches from all sides is enough to knock you off your feet so you need a good pair of boxing shoes you keep yourself grounded.  Boxing shoes stabilize your entire foot, including your ankles and grip the canvas so you're not flailing around all over the place. These shoes are usually very light, so you can dance around and dodge those punches, but fit tightly enough while allowing your feet to breathe. They also need to be super comfortable so you are not going to be distracted by chaffing and blisters in the middle of a match.
Mouthguards & Protective Headgear
Getting knocked in the head is never a pleasant experience and in the wonderful world of boxing, the main aim is to hit your opponent as often as you can in the head region. That can result in a lot of pain and injury. Headgear isn't always worn in professional matches but it should always be worn in amateur matches and definitely when you are sparring as part of your training. Many long term boxers suffer from a variety of problems, including neurological issues due to the repetitive strikes to the head. Similarly, many boxers have lost a lot of teeth prompting painful dental treatments which could have been avoided with the use of mouthguards. Both of these pieces of equipment should be used at all times when you get into the ring whether you are sparring or competing.
Boxing Shorts
Boxing involves a whole lot of movement and with that comes a lot of heat. While you can get away with wearing track pants or ordinary shorts during training, it's not really going to help you hone your skills. A good pair of boxing shorts should fit snugly, without being too tight and they need to be the right length. Too long and they get in the way, too short and they may restrict your movement. They should also be made of materials using moisture-wicking technology so you can stay dry during training or a match. The other feature you want to look for in a pair of boxing shorts is breathability. You are bound to sweat with all the activity and you don't want a cloying fabric that sticks to your skin. If the moisture doesn't wick away from your groin area it can become a breeding ground for fungal and bacterial infections.
Boxing Gloves
Last, but definitely not least, you simply can't engage in the wonderful sport of boxing without a pair of boxing gloves. Even the very thought of boxing automatically conjures the image of an athlete wearing a pair of boxing gloves. If you're considering becoming a serious boxer, you'll need more than one pair of boxing gloves. You'll need different types of gloves for training and competition. You'll obviously need a pair of the match or fight gloves for matches, but you will also need to have special gloves for training with punching bags, sparring gloves and a pair of boxing gloves just for training. The purpose of the gloves is to protect the hands during a fight and the more modern gloves are much lighter in weight and offer the boxer more feeling without the pain. Young or old, you should be able to find the right pair and size you need. There are even kids boxing gloves for those who want to start this exciting sport at an early age.
These are the essential piece of boxing equipment to be the best in the ring, but like many athletes, you'll probably include a lot of other activities to help improve your overall fitness levels. Your gym bag is going to have a lot of gear included so that you'll be ready for anything.