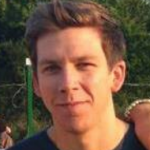 Support us! GearHungry may earn a small commission from affiliate links in this article.
Learn more
Bow Types Guide
If you've been thinking about investing in a bow or learning archery for some time, but you have no idea what bow you'll need, this guide was made for you. If you're just getting started, you may not be aware of all the different types of bows on offer. It's a complicated sport, and over the years the types of bows have been upgraded and adapted significantly. Fear not, we're on hand with everything you need to know. From traditional longbows to compounds and hunting crossbows we're covering all bases here.
1. Traditional Longbow 
A traditional longbow is crafted from a single piece of wood. Typically, this type of bow will be around the same height as the person that's using it. A traditional bow is usually very quiet. While it's not as fast and robust as modern bows, the customizability makes up for what it lacks. Since traditional bows are made explicitly for you, it allows you to shape it and craft it, however. You can even make your own, while it takes a lot of time, patience and love, the results are worth the effort.
2. Compound Bow 
As one of the most popular options for hunting and target shooting, the compound bow is one of the best of the bunch. Much like its name, this bow looks pretty complex on the surface. However, it's actually relatively easy to get to grips with. The compound bow comes complete with two wheels that will aid the archer to support the weight, this is referred to as the "let-off". Because of this feature, it can be easier to find a clear shot before releasing the arrow.
3. Recurve Bow 
The recurve bow is easily one of the most popular types of bows to date.
Single piece recurve: Generally speaking, the single-piece recurve bow is very light, making it a particularly good choice if you plan on taking it on a hunt or to walk a long distance.
Take down recurve: While a single piece recurve is a good choice, many will argue that the take down is a step up. The takedown is very similar to the one-piece, yet it has several upgraded features making it an excellent choice. A takedown recurve traditionally comes in three pieces: the limbs and the riser. Because you can take it apart, it's a convenient choice for both hunters and travelers. What's more, it's easy to customize, allowing you to upgrade.
4. Crossbow 
When we think about bows, the crossbow is often the image we'll have in our heard, partly thanks to the movies. It's been around for a long time, and it's mostly based on the same mechanics as a traditional bow, although, it's very different. Crossbows are the most sophisticated option, with six different options to choose from recurve, pistol, bullet, compound, repeating and rifle.
These options will vary in power, aiming techniques and size. So, finding the correct choice for you can be a case of some in-depth research and some trial and error.
5. Yumi Bow 
Last but not least is one of the most historical bows, the Yumi. Used in Japanese culture for decades, the Yumi bow has a number of similarities to a longbow, while it's unique in its own way. Although the original Yumi was crafted from wood for decades, in the 1970s, they began to craft them from glass fiber and a wooden core to create a more robust bow. Generally, a Yumi bow will be taller than the person using it to give as much usability and power as possible.
With the right care, the unique Yumi bow can last for an entire generation. With that said, because of the materials used, you must take good care of it to get the most out of its life span. If you're not prepared to give it the TLC it needs, you'd be better matched with a modern recurve or longbow.
Q&A 
Q: What do I need to get started?
A: While there's no need to go out and spend a fortune, there are several things you'll need to get started when it comes to getting to grips with your bow. As a bare minimum, you'll need a bow, the arrows and bolts. Furthermore, the are several accessories that will make life easier, particularly if you're a beginner. Items that you might consider investing include, arm guards that are specifically made for archery, gloves, target practice arrows and archery targets. If you're unsure of what you need, rather than going out and buying everything and anything, you should try archery out first.
Q: What type of bow is best suited to beginners?
A: While finding the type of bow that's best for each individual can take some practice, generally speaking, a recurve bow is an excellent place to start. A recurve bow is the most cost-effective and versatile option making it the perfect choice to kick start your hobby with.
Q: Is it easy to care for a bow?
A: While some bows such as recurves and longbows require minimal effort to maintain, others need a lot more care and attention. Before you make your choice, it's worth considering the kind of maintenance you're prepared to carry out. Some general care points are to:
Store your bow in a cool, dry place.
Avoid exposure to any excessive moisture and heat where possible.
Never shoot your bow without an arrow in.
Avoid over-tightening the limb bolts if you're assembling your bow.
Change the strings on your bow every year. If they break or become worn down, replace them right away.
The world of bows is a complex place. If you're overwhelmed by the options, you should try different options out until you find what's right for you. There are so many options suited to different purposes, so, you must have a good idea of the intended use before you start your search.