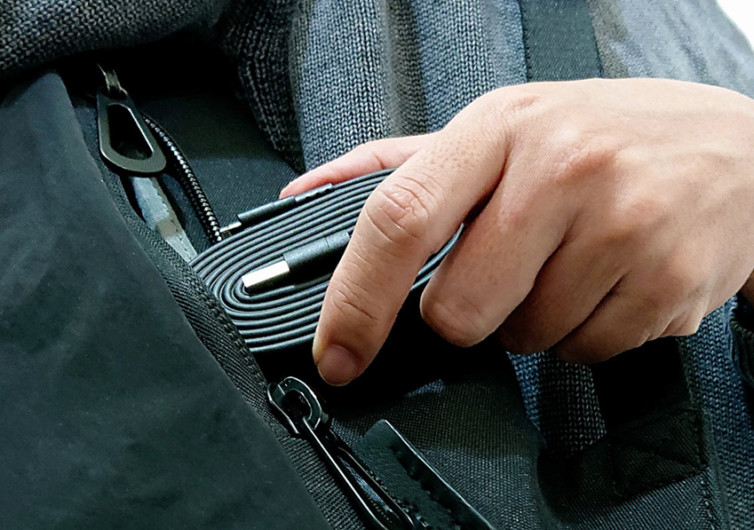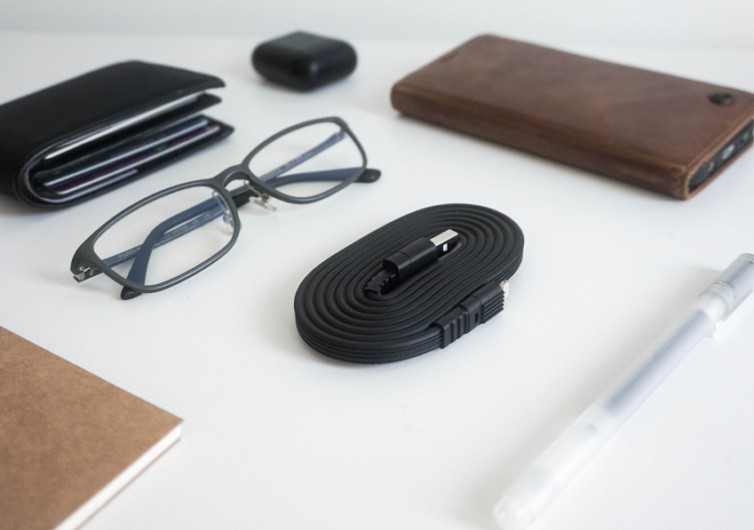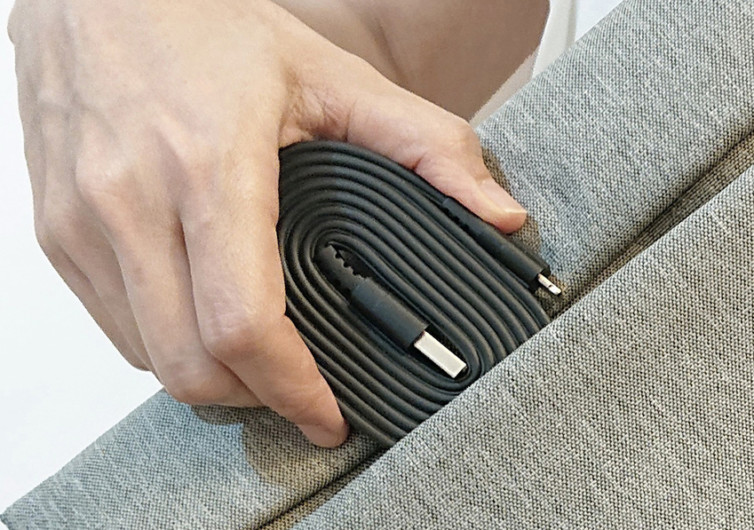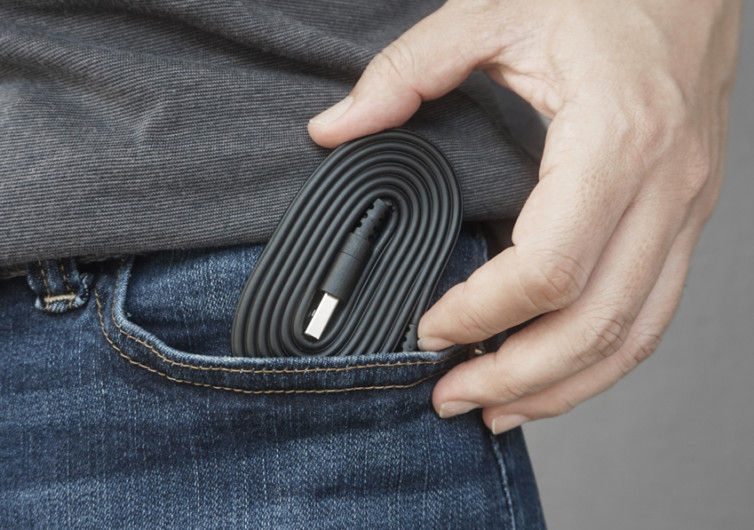 GearHungry may earn a small commission from affiliate links in this article.
Learn more
Clever Things Bond Cable
The BondCable by Clever Things is an innovative solution to a long-standing problem – tangled, messy cables. 
Even when wrapped with care and tied with a cable tie, bundled cables tend to unravel and tie themselves into knots, especially while traveling. The BondCable is a USB-C cable designed to coil into a flat oval and stay that way – neat, tidy, and ready for use at a moment's notice. This clever design reached its funding goal in one day on Kickstarter – always an indication of an exciting product! 
The trick is in the grooves and protrusions built into the flat-profile cable. As you coil the cable, the grooves slide naturally around the protrusions. A quick squeeze after coiling is enough to lock the whole thing into place with opposing frictional forces. Uncoiling is just as easy – it takes next-to-nothing to unlock the grooves and protrusions for quick cable deployment. 
The BondCable is sized long (four feet) for versatile use, but the cable's coiling nature makes it easy to use for shorter applications without creating a mess. The outer material is a flexible, sturdy PVC that helps the BondCable be USB-IF compliant. In other words, the BondCable has been factory tested with 10,000 plug-in tests and 10,000 cycles of a 120-degree bend test without failure. A flat profile design further prevents tangling. Less tangling means less wear-and-tear on your cables, which in turn translates into buying fewer cables – good for your wallet and the environment. 
The BondCable coils down to svelte 2.3″ x 3.6 mm, meaning you can slide all four feet of cable easily into a pocket, bag, or travel case. The Clever Things design team spent more than 18 months getting every detail of the BondCable just right, and it shows. The cable is MFI certified and produced in Apple-certified facilities. It facilitates fast charging and can handle data transfers with no problem with a max transfer rate of 480 Mbps. Even the packaging is dialed in – it's 100% recyclable and degradable, with no glue or plastic included. 
You can buy the BondCable for $9.90 in USB-C to USB-A, USB-C to USB-C, Micro-USB to USB-A, Lightning to USB-A, and Lightning to USB-C. Everything comes in gray for now, but more colors are right around the corner.