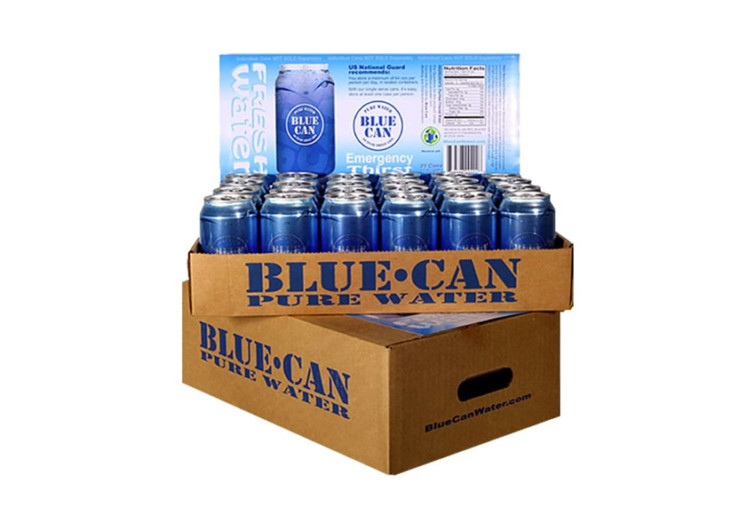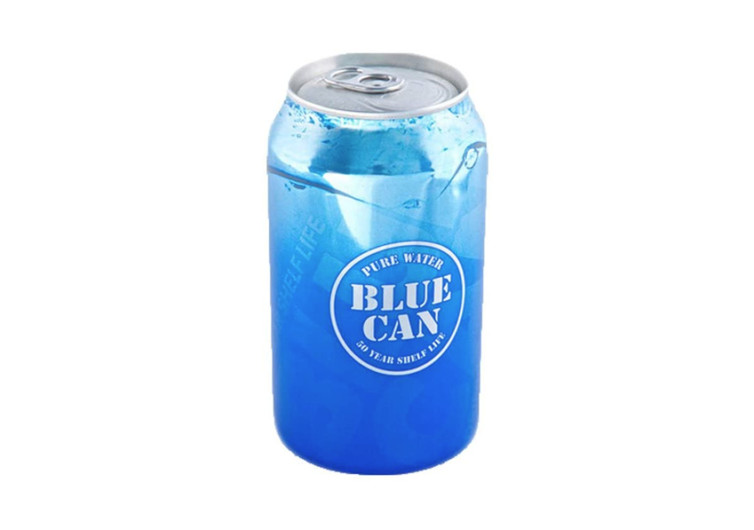 GearHungry may earn a small commission from affiliate links in this article.
Learn more
Blue Can 50 Year Shelf Life Water
Blue Can 50 Year Shelf Life Water is meant to serve as emergency water; it undergoes strict purification, sterilization and pasteurization to take away all particles and chemicals.
Over the course of the drink's canning procedure, every can is pressurized to take away oxygen prior to the hermetic sealing, making it feasible and safer for longer storage. This step also guarantees that the water will be protected from UV light and all types of contaminants and keep the drink pure and safe at all times.
The water is kept in sturdy, reliable aluminum cans, a material with excellent corrosion-proof properties. The first-rate purification process the product undergoes leaves it with a fresh, clean taste that's unlike the taste of water stored on plastic bottles. This makes the product a refreshing take on processed drinking water.
With this emergency water on hand, there is no need to rotate your stash of potable H2O or use a filtered water bottle. The guaranteed, longer shelf life of the product at 50 years max will ensure that you and your family or companions will remain hydrated for longer. Due to the high-tech procedures the water undergoes, this water will not fall prey to heat exposure as well.
This type of water is not on the cheap side though. You may be put off by the initial investment but you do need to understand that water storage is critical in times of crisis, and consumers who prioritize value and preparedness are often willing to spend more on the water that is guaranteed to stay safe for consumption of up to 50 years.
Blue Can Water is best stored in temperatures between 1-60 degrees C. Do not freeze these aluminum cans since this may lead to breakage and splitting. This is a high-quality product that is recommended on your lineup of emergency items, like survival food kits. Having potable water that can be kept for 50 years can always be relied on.