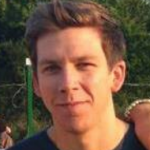 Black Friday Tips
The countdown is now on to the discount shopping event of the year and Gear Hungry's here to help you bag the best Black Friday deals.
Whether you are planning to step into the sheer madness of the mall or shop for killer online deals from the comfort of your own home, we've got all the insider know-how for the perfect Black Friday shopping game plan.
So, prepare to go from Black Friday rookie to total bargain-hunting pro this November 23 with 17 of the best Black Friday shopping tips out there.
Bring those bargains on!
1. Prep Like a Boss
Whether you plan to take on the shopping crowds or shop online this November 23, you need to do your homework to get the best Black Friday deals.
The key is to prep in advance – just think of it as a high stakes mission that could get you that big screen TV at a bargain price. Plan well and Black Friday shopping is totally worth the retail skirmish.
Start your research as soon as the retailers begin teasing their Black Friday offers, and get the advantage over others who leave it until the last minute. And a little prep effort can also help you squeeze every last dollar out of that Black Friday deal.
2. Learn To Love a List
Buying stuff you don't need just because it's on sale is not the way to go. You need to head into the Black Friday shopping frontline with a list of items you either want or need. Simple.
With your list to hand, fire up the laptop and do some serious product research to get an idea of their non-sale price as well as customer reviews to make sure they are up to the job. Then search for Black Friday deals to make a final roll call of the stores and online retailers offering a discount. This way, not only can you compare Black Friday sale prices, but you have a fallback list of retailers if others sell out.
3. Shop Savvy and Everyone's Happy!
Another of Gear Hungry's top Black Friday tips for your list – be savvy when you shop and you can also cash in on the feelgood factor with friends and family for the rest of the year.
Not only for Christmas, but your Black Friday shopping can also help you stock up for all those birthdays, anniversaries, weddings and celebrations on the horizon – saving you top dollar in the process.
4. Compare Prices
One of our top Black Friday tips is to research prices of the items on your wish-list before even hitting the high street or online stores. This way you will get an overall feel of how good (or not) the Black Friday deals are.  Simple searches online will soon reveal ballpark prices, then work through your Black Friday retailers to see where you can get the best bang for your buck. Use one of the many price comparison sites so you can be sure you are going after the best deal.
5. Be a Discount Hunter
OK, so you have your wish-list of items and the high street stores and online retailers in your Black Friday shopping sights. You still have time before the Big Day to see if you can supersize your potential savings even more. Here are just a few bargain-boosting ideas on how to shop on Black Friday …
Get notifications for further discounts or special offers. Many retailers have their own apps which you can download and keep on track. Or try out the apps for comparison sites such as ShopSavvy.
Sign up for retailers' e-newsletters and you could get exclusive or limited discounts delivered straight to your inbox.
Top up rewards on your credit card by paying for your Black Friday shopping via their reward website. Now that's a double win!
6. Know Your Budget
Dampen the urge to splurge by setting – and keeping to – a Black Friday shopping budget.
It's all too easy to overspend on 'got-to-have-now' bargains but to make shopping on Black Friday really work, keep your spending wits about you.
There's nothing like opening a large credit card bill to take the shine off your Black Friday bargain. Avoid getting into a spending freefall by knowing what your max spend is and, more importantly, just how much you can really afford.
And to totally dodge a Black Friday overspend hangover, take your final budget in cash if you are shopping in-store, and leave your credit card at home.
7. Have A Plan B
A Black Friday shopping plan is good…. also having a Plan B is even better. Despite all your planning, there is a chance that on the day, your bargain hunt will not go your way. You need a back-up to stop you spiraling into a Black Friday shopping frenzy.
It's a brutal Black Friday shopping world out there, and you're competing against hundreds in the mall – or more like hundreds of thousands if shopping online. Knowing that you have an alternative product in mind that's still within your budget will help you to keep your cool and hopefully still come home with a bargain.
And let's not forget Plan C.  Walk away and check back online another day…there'll be other sales and you may even get your first choice at an even better price.
8. Be In The Know – Return Policies
Don't get caught out on this one as it could be costly if you get post-shopping regrets the day after the Black Friday before.
As part of your Black Friday shopping research, zone in on your chosen stores or online retailers and read the small print on their sale items returns or exchange policy. For some, there'll be no change from their standard terms, but others could tailor their policy to suit their Black Friday sale and have a short return window or even exchange only. For tech and electrical items, be aware of the terms of warranties too.
9. Get Social
Make sure you're connected when it comes to the best Black Friday deals by linking in with your target retailers on social media. Twitter and Facebook are typically the go-to for brands to push their deals and promotions to an eager crowd.
Brands need eyes on their social media pages and will often 'reward' followers' loyalty with special alerts to their Black Friday discounts and offers.
10. Plan for the day
Even if you're staying warm and in front of your PC screen, you could well be in for a long day so make sure you are ready to stay the distance. A positive attitude is everything as you prepare to track down your Black Friday bargain.
For those brave enough to enter the physical fray of Black Friday shopping on the high street, dress for comfort and pack a few energy bars to keep you going.
11. The Early Bird Bags The Bargain
To be in with a chance of getting the best Black Friday shopping deals, you'll need to start early – we mean really early – especially if you're planning to do your bargain hunting online. Websites never close so get ahead by checking Black Friday deals at the stroke of midnight as the best bargains go quick.
Stores will also look at making their opening times earlier than normal, so if there's something specific you want, get there in time to get a good spot in the queue. Use this time well by checking in online via your smartphone and you have the chance to get your bargain before the department or electrical store even open their doors.
12. Ask for a Price Match
Now's the chance to turn on some Black Friday shopping charm and ask for a price match when in the store. Some retailers may be open to matching the Black Friday prices and deals another store or company may be offering – even beat it. While it's not guaranteed it's certainly worth a try, just don't forget to bring details showing the deal being offered elsewhere. Bag a price match and you'll be glad you did all that prep and research!
13. Use Your Smart Phone
When deciding how to shop on Black Friday, your smartphone really should be your multi-tasking best friend. Here's why:
With your smartphone, you can not only hit the high street, but you can keep an eye on the online bargains to boot. So, if you find the department store is sold out of your must-have item, you can do immediate sweeps of online alternatives to make sure you don't miss out.
The aim of the Black Friday shopping game is to get the best price and with the chance to compare prices in real time via your phone, you can do just that. Then go in for the deal by using the information to haggle or get an in-store price match.
14. Make The One-Year Tech Cycle Work For You
If gadgets are top of your list, here's one of our best Black Friday shopping tips – choose devices that are nearing their 'one year on the market' anniversary and you could well get a gift of a price.
It's well-known that most tech, such as smartphones, tablets and TVs, are updated around every 12 months as manufacturers are keen to keep you upgrading. But a device that is only a year old is likely to have enough spec and wow to keep you happy…and by shopping Black Friday, you could get it at a seriously downgraded price.
15. If It Sounds Too Good To Be True…
…then sorry bud, it probably is. To get the best Black Friday shopping deals, you'll need to take off your 'cheap is best' goggles and see what a real bargain looks like. And it usually isn't the cheapest but more likely a good price for a product that totally meets your needs and won't have you searching for a replacement come the New Year.
But just in case you find yourself in danger of going cheap-deal-crazy, here are a few Black Friday tips:
Check the original sticker price for the product and then compare it to the Black Friday price-tag. Is it really a great deal or can you actually get it cheaper another time?
Retailers don't have to offer their best prices for Black Friday shopping, there's a chance they are holding a better discount until closer to Christmas. So, you could see a tasty 25% off now, which becomes an even tastier 35% in a few weeks' time.
Another tactic is for the product to be compared on the promotion to its pre-Black Friday price. It may look an impressive discount but stop for a moment and check on your smartphone for the product's typical price. The store's full retail price could well be too high to begin with – enough to take the shine off the inflated bargain.
16. Avoid Pricy Add-Ons and Must-haves
After all your prep, you've finally bagged yourself a bargain that not only do you want, but at a price to make your mom proud.
You've got this far, so don't ruin your savvy Black Friday shopping with those 'gotta have' accessories. Just turn away from the store or online retailer's hard sell or clever product placement, otherwise, you'll find you've bust your budget on 'not in the sale' accessories or extended warranties.
If you think you need extras such as cables for your awesome giant screen TV or new gaming system, plan ahead and buy at a lower price online, rather than panic buy at full-price just to get out of the store.
17. And Don't Forget About Cyber Monday!
Despite your best efforts (not to mention a repetitive strain injury due to continually refreshing your screen), that elusive Black Friday bargain remains, well, elusive. Our advice? Get yourself a hot drink and head for your bunk, you've done enough for today and anyway, Cyber Monday awaits.
The internet version of the traditional in-store Black Friday shopping, Cyber Monday has become a digital encore for the main event. But that doesn't mean it still can't provide some surprises. Many online retailers – especially those selling computers and tech – will use Cyber Monday to extend the bargain shopping thrill.
So, chill out over the weekend and make the most of the last of our Black Friday secrets. Simply keep checking in on your target retailers and your dream deal could still be waiting for you online, come Monday morning.