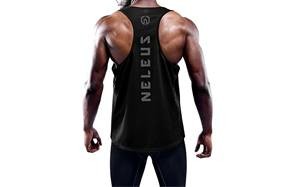 Neleus Dry Fit Y-Back Muscle Yoga Shirt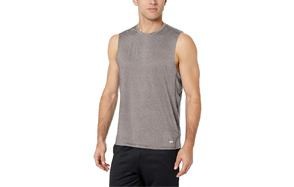 Amazon Essentials Muscle Shirt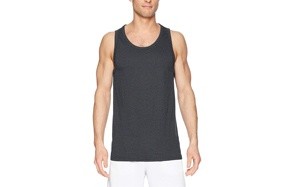 prAna Men's Tank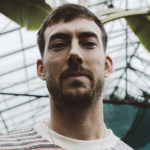 Yoga might not be the manliest sport out there, but the truth is that it's relaxing. It's perfect for anyone who needs a bit of tranquility after a full week at work; it can help you practice mindfulness meditation, not to mention that it can even help you meet some very hot ladies in the process. Joining a yoga class is also easy. All you need is quality yoga gear, such as a pair of the best yoga shirts for men. If you don't know where to get started, check out our recommended models below.
The Best Yoga Shirt For Men
Yoga Shirt For Men Buying Guide & FAQ
How We Chose Our Selection Of Yoga Shirts
Getting your hands on the best yoga shirts for men doesn't seem complicated. Yet, things get tricky when it comes to choosing a durable, worthy product that brings value for money. To choose our selection of yoga shirts, we considered the following objective criteria:
Brand – A brand is not a guarantee for quality, but it's safe to say that the heavyweight names in the industry do produce higher quality gym wear. We considered both general sports brands as well as brands known for their quality yoga gear.
Price – A yoga shirt shouldn't cost an arm and a leg, but cheaper products can be of poor quality. That's why we also considered the price, making sure that all products featured on our list bring true value for money.
Reviews – The easiest way to assess the quality of a product is by checking what its users have to say. All yoga shirts for men on this list have been acclaimed by their wearers for the quality of materials, comfort, and fit.
Features To Look For In Yoga Shirts
Buying a yoga shirt could seem simple. After all, it should be a simple, stretchy shirt similar to the ones you use at the gym, isn't that right? Well, it might not be as easy as this. Yoga can be a demanding sport. Some poses require you to sit in awkward positions, while you can also expect to sweat a lot. With this in mind, there are a few important features to look for before choosing your yoga shirt.
Material – Yoga shirts come in a variety of materials, ranging from cotton to polyester and spandex blends. Which is your best bet largely depends on the type of yoga you want to practice. For relaxed yoga classes that don't require too much movement, a cotton shirt could be ideal. Models vary from beach shirts to traditional cotton tees, and only you can decide which is the best for you.
Polyester and spandex blends are typically stretchy and more suitable for demanding yoga classes. You can choose from long-sleeve, short-sleeve, as well as sleeveless models.
Quality–Next to assess is the quality of the product. Ideally, you should get a shirt that's machine washable and colored with low-impact dyes. The double stitching on hems is a must and overall, the material should feel sturdy and of good quality.
Sweat Absorption – It is also absolutely crucial to get a shirt with high sweat absorption capabilities. Make sure the one you like is made from a breathable, moisture-wicking material. For outdoor yoga practice, breathable cotton or hemp might be your best bet. For winter or indoors yoga, technical materials usually used for gym equipment are undoubtedly a more appropriate choice.
Yoga Shirt FAQ
Q: What is yoga shirt?
A: A yoga shirt is a regular shirt that allows for a wide range of movement – an essential characteristic if you want to be able to execute all yoga poses. While you can use any gym shirt or casual tee for yoga, a shirt made from sustainable materials, such as organic cotton, hemp, and recycled polyester, will surely be more in-line with the yoga philosophy.
Q: What should men wear to yoga?
Yoga is a multi-lateral sport that focuses on creating an adequate balance between body and mind. Some yoga poses can be extremely complicated; that's why the best yoga wear for men should consist of loose cotton pants and a breathable top. Leggings-style bottoms are also acceptable, although you might feel a little bit weird in them. Shorts are not recommended, as they could slide up during some poses and expose too much skin. Regarding the tops, as long as the shirt you choose is comfortable and breathable, you should be fine. Keep in mind that both the tops and bottoms must allow for a wide range of motion.