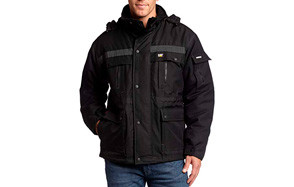 Caterpillar Men's Heavy Insulated Winter Jacket- Black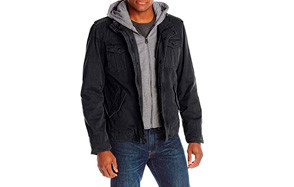 Levi's Men's Four-Pocket Hooded Winter Jacket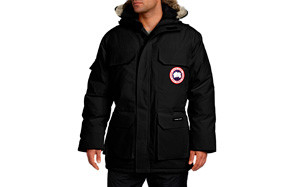 Canada Goose Men's Expedition Winter Jacket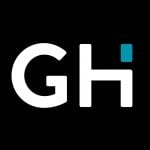 With winter creeping up on us ever so slowly, it's that time of year once again; the time to search for the best winter jackets for extreme cold. As a man, the search for the perfect and best winter jacket for men is not an easy one, as there are many options available on the market, some more aesthetic than functional, and some having both functionality and visual appeal elements. If you're looking for a smart, heavy-duty, fashion-forward or minimalist jacket to ward off the impending cold weather, the list curated below is for you. We have come up with a collection containing some of the warmest winter jackets currently available, and we're confident you'll find one that's been made for you.
The Best Winter Jacket For Men
Winter Jacket Buying Guide & FAQs
How We Chose Our Selection of Winter Jackets
The list above was curated taking into consideration many factors. With advanced research and criteria testing, we came up with an ideal collection meant to address every possible user.
Brand - With many brands on the market, there are a lot of options for people concerning the design, cost and functionality. Our list includes winter jackets from brands such as Columbia, Adidas, Ralph Lauren, Carhartt and many others that have made a mark in the winter jacket industry. This is because we believe in selecting the best for our readers.
Reviews - All jackets in the list above were scrutinised through various media. Many reports were read to have an overview of the products, before selection.  There is no perfect product; thus, there will be negative feedback, but with this jacket collection, you're assured of nothing but the best in comfort, style and warmth.
Warmth - The aim of every winter coat, parka or jacket is to make the wearer feel warm for as long the coat is being worn. This means that insulation is a top priority when it comes to the selection of the perfect winter jacket. We came up with this list, selecting winter jackets that require little to no layering underneath, and also those that ensure that majority of your upper body is protected against nature's elements.
Price - Many buyers are of the notion that to receive quality, they have to spend a lot. This is not always the case, which is why we give you jacket options that don't break your bank but provide you with all the qualities of a warm winter jacket.

Features to Look for in Winter Jackets
Certain factors distinguish a bargain basement model from a top of the line piece, as with any part of outdoor clothing or gear. A good winter parka makes winter living more comfortable by offering a variety of amenities. Here's what to scrutinize when selecting your winter jacket, regarding its quality.
Insulation - There are three types of insulation for winter jackets; synthetic fibres, down feathers, and synthetic fleece. The effect is the same, no matter the type of insulation used in a jacket's construction. The padding is meant to keep you warm by trapping your body heat. The higher the insulation thickness, the warmer you will stay.
Down feathers are still the gold standard for warm apparel and a long-time favourite insulator of many manufacturers. Down can keep its original loft volume with proper maintenance and care, for many years of use.
Synthetic insulation is spun to mimic the insulation properties of down by using plasticised fibres. The advantage of synthetic insulation is that when wet, it does not clump up like down feathers.
Weight - Cold-weather travellers hate the sight and feel of bulky jackets. Not only do they make you look (and subconsciously feel) bloated, they take up too much space in your luggage and cause to sweat unnecessarily. With tech advancement, there are jackets on the market that are lightweight but still provide you with the much-needed warmth for your next travel.
Materials - Many materials are used in the creation of high-quality winter jackets, including polyester and cotton for the interior lining. The exterior is usually designed using weatherproof materials such as HyVent and Gore-Tex
Layering - The search for your next winter jacket must be based on quality, not quantity. Although some coats are designed with layers that include an outer shell for extra insulation, the winter jacket selected must make it possible for the wearer to throw on a few extra layers underneath. For your daily activities or low-output activities, a slim fit jacket will be ideal; however, if you love to climb mountains and go on adventures, you must get a jacket that will make layering possible to give you the ultimate warmth you need.
Water Resistance & Wind Protection - The materials used in the construction of a winter jacket are significant determinants of its quality and ability to offer warmth. Most often, the outer shell of winter jackets is constructed using a thin waterproof barrier that doesn't allow sleet, rain or snow to seep through. Consider jackets made of materials such as eVent, Gore-Tex or H2NO, as their certified weatherproof materials.
Hood - A critical feature of every winter jacket is the hood. Hoods are essential because they provide warmth resistance and warmth plus, it adds a nice touch to the jacket's aesthetic. Winter jacket hoods come in various sizes for different activities. The best jackets in our view, are those that have adjustable hoods or hoods with removable fur and an integrated face mask.
Warmth - Warmth in winter jackets is also referred to as fill power. This relates only to the quality of down used for insulation. The rating od down is dependent on the lightness or feathers used for insulation. The lighter the feather, the higher the fill power rating.
Another factor that determines the warmth of a jacket or parka is the down fill weight. This is often decided based on how thick a coat is. Both the fill weight and fill power come together to provide potential buyers of an idea as to how warm a particular winter coat is.

Types of Winter Jackets
Winter jackets available on the market come in various sizes and styles and are meant for different purposes. Depending on the activities you usually undertake, there is a winter jacket that caters for your needs.
Casual
Casual winter jackets are jackets made with a focus on the weather, providing warmth, comfort, protection and also style. Casual jackets usually are heavier weighted since they have inbuilt insulation thus they're most ideal for low-output activities such as commuting to and from the city or ice skating at your local rink. Since they're used for day to day activities, most casual jackets have features such as fur-lined hoods, pockets for your smartphones or house keys, removable hoods and a roomier fit. The occasional winter jacket should not be worn on your next ice climb unless you're ready to feel the frost.
Technical
A technical garment allows for more athletic movement and often features a trim fit. It is designed to support the athletic movement or activity thanks to its many features such as helmet-compatible hoods, water bottle pockets, climbing harness-compatible zippers and the use of more durable materials at areas that have a high wear potential. Technical jackets are made to perform in winter environments due to their purpose-driven designs.
These jackets can be worn in a casual setting, whereas the opposite is entirely ill-advised. Most often, technical winter jackets are designed with colours that blend in easily into every environment. They do, however, cost more, so be sure to purchase these jackets only when you're confident of its intended use.
Winter Jacket FAQs
Q: What Is A Winter Jacket?
A: Any garment designed to help you withstand snow, rain, cold or wind is a winter jacket. Winter jackets help your body stay warm even when you're not moving since they're full of thick insulation. The goal of a winter jacket is to keep both you and its insulation as far away from moisture as possible; thus it must have a breathable or water resistant outer shell.
As much as possible, winter jackets must be designed for an all-in-one use, meaning it must be warm enough to prevent you from layering underneath. Winter jackets are generally long and are suitable for both casual and formal events. Since there are sports that take place during the cold season, winter jackets are specially designed for such activities, and those jackets are made lightweight for natural movement.
Q: How Should A Jacket Fit?
A: When trying on any winter jacket, make sure that it is not tight; if it's close, it's not a right fit for you. This is because winter jackets are made up of insulation pockets, and these pockets can't create warmth when compressed. Ensure that all jackets are not too tight in areas such as the down or your armpit.

Q: Up To What Temperature Do Winter Jackets Keep The Wearer Warm?
A: Winter jackets are designed with various capacities, depending on what they're meant to be worn for. The temperature capacity of a jacket meant for sports will be extremely different from one intended for causal activity and events. If you're a traveller, for instance, you must know the climate of your destination and plan accordingly. In selecting a jacket for any sporting activity, the same is expected.
Q: How To Wash And Store A Winter Jacket?
A:
Check the jacket care tag for cleaning instructions
Use a stain remover to pre-treat all stains on the jacket before washing
Ensure that all zippers and buttons are fastened and closed.
Wash your coats separately from other materials, to prevent fading, pilling or any form of degradation.
Hang up your coat and allow it to dry. Lay your jacket flat and reshape its shoulders and arms, to dry it.
For storage, you can keep your winter jackets on wooden hangers. You can take it a step further by placing them in fabric garment bags. This keeps your jacket safe from mildew.
All places of storage must be dry, cold and dark to avoid moisture build-up or damage from sunlight.
Q: How Do I Know What Size I Need?
A: The sizes of winter jackets vary from one designer to the other; thus, it is advised that you try on a coat before you purchase it. As stated, jackets must not be a tight fit. They must leave room for insulation to work and also provide you with space for layering if you so wish.
Q: What Is The Most Popular Kind Of Fill For A Winter Jacket?
A: Still down is the most popular kind of fill for a winter jacket. This insulation is a fluffy layer harvested from the skin of geese and ducks.
Q: Who Makes The Best Winter Jackets?
A: Based on our list, we've come up with the top brands that produce some of the perfect winter jackets currently on the market;
Canada Goose
Columbia
Tommy Hilfiger
Caterpillar
North Face
Carhartt
Patagonia
Boulder Creek
Adidas
Ralph Lauren
Under Armour
Sources
Himalayas - Wikipedia
Cotton Duck - Wikipedia
Layered Clothing - Wikipedia