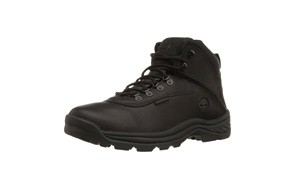 Timberland Men's White Ledge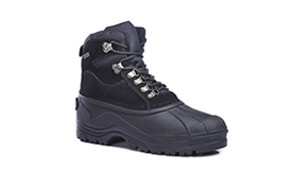 Kingshow Men's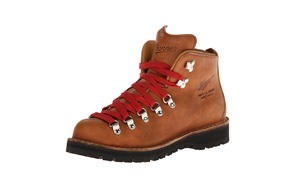 Danner Women's Mountain
Winter is hard on your heating bill, it's hard on your car, it's hard on the pets, the house paint and a thousand other things as well; including your feet if you're not wearing the right winter boots. Cold air, freezing rain, sleet, snow and slush can all conspire to make walking an incredibly uncomfortable experience that can cast a negative pall over your entire day. The best way to prevent winter from wreaking havoc on your feet is to wear winter boots that will keep the nasty stuff out and keep your feet warm and dry. Happily, boot construction today is a finely tuned art form and we have a plethora of high quality winter boots to choose from.
(Top Picks) Best Winter Boots 2018
Timberland Men's 6″ Premium Winter Boots
See More Reviews

Timberland often walks the wire between work boots and winter boots and why not? Guys that work outdoors need winterized boots that are also appropriate for the jobsite. The Timberland Men's 6" Premium Waterproof boot is just such a boot. Tough, comfortable, warm and waterproof it helps you get the job done, wherever that job needs to be done. It has a full rubber sole and padded heel that absorb shock, 400 grams of high quality insulation throughout and it's fully waterproofed so if you accidentally step in that puddle of slush you don't have to worry. Great all around winter boots for work or leisure.
Specification:
Brand

Timberland

Model

6

Weight

1 pound
UGG Men's Hannen Tl Winter Boots
See More Reviews

The UGG Mens Hannen TI Winter Boot rides nice and high so you can blast your way through snow, slog your way through slush and puddles of ice cold December rain and still be ready for whatever comes next. The Treadlite outsole provides optimal traction on all surfaces and the wool lining of the Hannen TI Winter Boot means your feet may be the warmest part of your body when you're out and about in winter weather. The seam sealed construction is an integral part of the waterproofing of the boot which is first rate. Durable, attractive, comfortable, waterproof and warm too the UGG Men's Hannen TI winter boots are stylish, effective all around cold weather footwear that aren't cheap, but should last you for many years if you care for them properly.
Specification:
Brand

UGG

Model

Hannen Tl

Weight

4 pounds
Sorel Men's Caribou II Winter Boots
See More Reviews

The Caribou II from Sorel will never be mistaken for a work boot and that's just fine because it's not a work boot. It's a winter boot. It's intended to keep your feet warm and dry during the winter months and it clears that bar with room to spare. These warm winter boots are rated to -40 Fahrenheit and we believe it. There may be some specialized expedition boots out there that will keep you warm at even lower temperatures, but for most people in most of the world's places not named "Everest" or "Antarctica" the Caribou II will be all that's needed to keep the cold weather at bay. With a soft, comfortable pile cuff, scads of insulation and determined waterproofing you'll transcend the worst winter can throw at you with the Caribou II.
Specification:
Brand

SOREL

Model

NM1000-238

Weight

5.9 ounces
See More Reviews

The Danner Mountain Light Cascade Womens winter boots are as attractive as they are effective. They takes their design cues from classic mountaineering boots (and you could wear them on the mountain if you're so inclined) but they're built with everyday use in mind. The water-resistant linings and upper protect you from winter precipitation and incidental contact with puddles and the like. If you want fully waterproof snow boot's however, you'll have to treat them with an aftermarket waterproofing agent (easy enough). These are winter boots that are self-consciously stylish, harking back to the classic Alpine boots of the past for everything from the profile to the red laces. At the same time though they're a lot more than just a pretty face. They're exceptionally warm and comfortable, extremely well built, hug the surface even when that surface is slick and won't wear you out after you've had them on for a few hours. Just great winter boots.
Specification:
Brand

Danner

Model

Mountain Light Cascade-W

Weight

3 pounds
See More Reviews

The Men's Bugaboot Plus III winter boot is a handsome no-nonsense piece of winter footwear that will allow you to move through the worst that Mother Nature has to offer and stay warm and dry the whole time. These are high, snug, flexible winter boots that sport 200g of high performance insulation and are seam sealed throughout to keep the slushy water outside where it belongs. The gusseted tongue will also assist in keeping things dry and keeping the heat in and you'll get a sure stance from the Omni-Grip rubber outsole. Available in a multitude of colors and for a remarkably affordable price these are winter boots you'll be reaching for whether you're heading out to shovel the sidewalk or to meet friends at the movie theater.
Specification:
Brand

Columbia

Model

BUGABOOT PLUS III OMNI-M

Weight

2 pounds
See More Reviews

The Globalwin Mens Classic Chukka Winter Boots are a bit of a departure from the rest of the winter boots on our list. They're a simple, ankle high, combat style boot intended to skirt the line between function and fashion. As long as the snow isn't a foot deep or the mercury below about 20 degrees Fahrenheit the Chukka Winter Boots from Globalwin should hold you in good stead. The real appeal of these basically good winter boots though is their combination of quality, performance and affordability. They're as close as we come on this list to cheap winter boots and are available for about 1/3 what you'll pay for most of the other winter boots on this list. That's something to think about if you're both style and budget conscious.
Specification:
Brand

Global Win

Model

GW-1640
See More Reviews

Kamik makes no bones about the fact that their Mens Greenbay 4 Cold-Weather Boot is performance first, style second. And perform it does. If we were stranded in the far north in extreme conditions and could choose only one boot from this list we'd have to go with the Kamik Greenbay 4. This is a boot that comes up to mid-calf so you're good to go in blizzard conditions. It's also rated to -40 degrees Fahrenheit and is virtually hermetically sealed against the elements. Slush, freezing rain, deep snow, it's all in a day's work for these Greenbay 4 winter boots. The pair weighs in at less than 2 pounds so your winter boots won't become winter anchors and the synthetic rubber outsole keeps you upright even on slippery surfaces. An outstanding extreme weather boot.
Specification:
Brand

Kamik

Model

GREENBAY4-M

Weight

1 pound
See More Reviews

The Kingshow Mens Water Resistant Winter Boots boast a hybrid design that combines the profile of the classic hiking boot with that of the more utilitarian waterproof all-purpose boot. The result is both effective and strangely appealing. These are winter boots designed to take on the snow and slush and half-frozen puddles that can take all the fun out of winter time. They do it by way of their slip resistant sole and fully waterproofed upper with gusseted tongue. Just to add an extra layer of frosting to the cake they're extremely affordable as well. If you're on a budget but want to keep your feet warm and dry this winter you owe it to yourself to give these Kingshow winter boots a good long look. Even as a pair of backup cold weather boots you can't really lose at this price.
Specification:
Brand

KINGSHOW

Model

KS-0705

Weight

3 pounds
Ever Boots Tank Men's Soft Toe
See More Reviews

Ever Boots Tank winter boots bear little resemblance to the crude hulking war wagon whose name they bear and actually look more like a high end Volvo. The way they allow you to plow through the snow and assorted winter muck only reinforce that notion. With a soft felt finish, work boot design cues that have had the rough edges removed and a nice tall profile they're warm boots that will keep you dry while everyone else is complaining that their feet are wet and cold. The genuine leather outsole provides stable footing on slippery surfaces and the Goodyear Welt Construction keeps everything together for the long haul. If, over that long haul the sole begins to wear you can have them resoled to your heart's content.
Specification:
Brand

EVER BOOTS

Model

EB611TAN

Weight

4 pounds
Timberland Men's White Ledge
See More Reviews

The second Timberland entry on our list is the White Ledge Waterproof Boot that has some hiking boot DNA in it but also displays the flexibility you want in everyday winter boots. The padded, gusseted tongue is ultra-comfortable and prevents incursions by slush, snow and water. The genuine rubber sole with patented BSFP motion efficiency provides steady performance regardless of the surface and the seam sealed construction means your feet will stay dry all day. These are great looking winter boots with an equally great pedigree that are also affordable and can be used while digging out the car or heading off to the holiday party.
Specification:
Brand

Timberland

Weight

2 pounds
Buyers Guide
There are so many different, outstanding winter boots on the market today that trying to find a pair that will serve your exact needs can be a bit daunting. What level of waterproofing do you need? How much insulation is enough for the climate where you live? Will you be wearing these boots on the job or just to and from the job? These are all questions that will need to be answered before you decide which pair of good winter boots to spend your hard earned money on. The following are some other questions we encountered while researching the 10 best winter boots for this guide.

Q: What Are The Best Snow Boots For Ice?
A: Most of the boots featured above will do a commendable job keeping you upright on slick, icy surfaces. If we had to single out one we'd go with the Columbia Men's Bugaboot Plus III winter boot. The level of stability provided by the company's Omni-Grip rubber outsole is reliably outstanding.
Q: What Are The Best Winter Boots For Walking?
A: When it comes to walking in your winter boots flexibility is crucial. While stiff winter boots may be essential for activities such as ice climbing they won't be very comfortable walking across town. As such, of the many excellent winter walking boots (and best work boots) reviewed above we'd have to pick the Caribou II from Sorel. The simple but firm lacing structure ensures you'll have both flexibility and protection from the elements.
Q: Who Makes The Top Winter Boots?
A: There is plenty of debate about who makes the 'best' winter boots but the argument really comes down to how you intend to use them. If you need your winter boots to dig out cars and shovel walks it's hard to beat the Mens Greenbay 4 Cold-Weather Boot. If you just need to look good while staying dry and warm then something like the UGG Mens Hannen TI Winter Boot may be more appropriate.

Conclusion
If you live anywhere in the upper tier of North America you know that winter is no joke. Sure it can be beautiful at times and there are a lot of outdoor winter activities that are great fun for young and old. But you also know there are few things as tough as walking around in sub-freezing temperatures with wet, cold feet. As such the right boots for winter are a critical addition to your wardrobe whether you work in an office, on a construction site or you're grabbing the camping stove and heading for the mountains.
We hope you found the above reviews of the best cold weather boots informative and that the information presented here helps you make a sound decision when it comes time to purchase your next pair of snow boots or men's winter boots. Don't forget to check back on a regular basis for more insightful product reviews from the experts at Gearhungry.com.