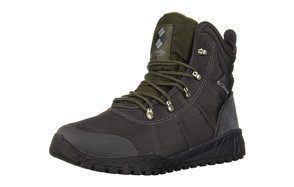 Columbia Men's Fairbanks Omni-Heat Hiking Shoe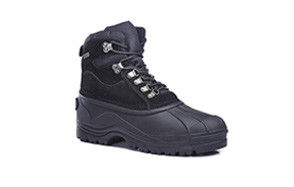 Kingshow Men's Warm Waterproof Snow Boot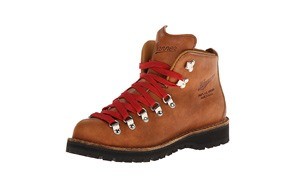 Danner Mountain Light Cascade Hiking Boot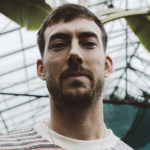 Winter is hard on your heating bill, it's hard on your car, it's hard on the pets, the house paint and a thousand other things as well; including your feet if you're not wearing the right winter boots. Cold air, freezing rain, sleet, snow and slush can all conspire to make walking an incredibly uncomfortable experience that can cast a negative pall over your entire day. The best way to prevent winter from wreaking havoc on your feet is to wear winter boots that will keep the nasty stuff out and keep your feet warm and dry. Happily, boot construction today is a finely tuned art form and we have a plethora of high-quality winter boots to choose from.
The Best Winter Boot
Winter Boots Buyers Guide and FAQs
There are so many different, outstanding winter boots on the market today that trying to find a pair that will serve your exact needs can be a bit daunting. What level of waterproofing do you need? How much insulation is enough for the climate where you live? Will you be wearing these boots on the job or just to and from the job? These are all questions that will need to be answered before you decide which pair of good winter boots to spend your hard earned money on. The following are some other questions we encountered while researching the 10 best winter boots for this guide.

Winter Boots FAQs
Q: What Are The Best Snow Boots For Ice?
A: Most of the boots featured above will do a commendable job keeping you upright on slick, icy surfaces. If we had to single out one we'd go with the Columbia Men's Bugaboot Plus III winter boot. The level of stability provided by the company's Omni-Grip rubber outsole is reliably outstanding.
Q: What Are The Best Winter Boots For Walking?
A: When it comes to walking in your winter boots flexibility is crucial. While stiff winter boots may be essential for activities such as ice climbing they won't be very comfortable walking across town. As such, of the many excellent winter walking boots (and best work boots) reviewed above we'd have to pick the Caribou II from Sorel. The simple but firm lacing structure ensures you'll have both flexibility and protection from the elements.
Q: Who Makes The Top Winter Boots?
A: There is plenty of debate about who makes the 'best' winter boots but the argument really comes down to how you intend to use them. If you need your winter boots to dig out cars and shovel walks it's hard to beat the Mens Greenbay 4 Cold-Weather Boot. If you just need to look good while staying dry and warm then something like the UGG Mens Hannen TI Winter Boot may be more appropriate.

Conclusion
If you live anywhere in the upper tier of North America you know that winter is no joke. Sure it can be beautiful at times and there are a lot of outdoor winter activities that are great fun for young and old. But you also know there are few things as tough as walking around in sub-freezing temperatures with wet, cold feet. As such the right boots for winter are a critical addition to your wardrobe whether you work in an office, on a construction site or you're grabbing the camping stove and heading for the mountains.
We hope you found the above reviews of the best cold weather boots informative and that the information presented here helps you make a sound decision when it comes time to purchase your next pair of snow boots or men's winter boots. Don't forget to check back on a regular basis for more insightful product reviews from the experts at Gearhungry.com.