Best Wine Glasses In 2021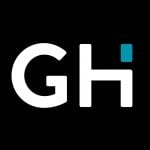 This product guide was written by GearHungry Staff
Last Updated
April 14, 2020
GearHungry Staff
GearHungry Staff posts are a compilation of work by various members of our editorial team. We update old articles regularly to provide you the most current information. You can learn more about our staff
here
.
GearHungry may earn a small commission from affiliate links in this article.
Learn more
A quick trip down memory lane will reveal that just like fashion and many other trends, wine glasses have evolved over the years. We have since moved on from the fat-lipped and heavy glasses that decorated dining tables back in the days. Now, more sophisticated glasses have taken over and what's more, they actually make the wine taste and smell better. Truly, the best wine glasses change the way you appreciate your wine and even builds confidence in you. However, several types and designs are on the market but we did the homework to bring you the best among the pack to choose from.
The Best Wine Glass
JoyJolt Spirits Stemless Wine Glasses




Looking for that perfect gift to present to a special person in your life? JoyJlt Spirits Wine Glasses ticks all the boxes as the best gift you can give to a loved one. From wine lovers to virtually anyone who loves a touch of class and elegance in the house, these sophisticated glasses will put a smile on their faces. With a classic curve that fits into your hand in a comfy way, JoyJolt is our best choice for many reasons, including durability which is not an easy feat to pull off among other standards.
Certainly, you can afford to have this wine glass slip from your grasp and still pick it up in one piece, thanks to the shatter-resistant technology employed on the glassware. Even better, a whopping 15 ounces of your favorite wine or beverages can sit inside each glass; looking comely while you swirl and sip. Furthermore, accidental tipping of your wine glasses will no longer be a problem with this set, thanks to the stemless base that ensures all the stability needed. Overall, JoyJolt wine glasses are easy to clean and can be loaded in the dishwasher for easy washing. Our guide to the best highball glasses features more cool options like this, so check them out.
Key Features:
Shatter-resistant wine glasses
Thin rim and no bumps
Solid base and tip-resistant
Can go in the dishwasher
Specification:
Brand

JoyJolt

Model

JG10210

Weight

1.95 pounds
Schott Zwiesel Tritan Crystal Glass




Burgundy red wine has never looked better than in this wine glass that can contain up to 23.4 ounces. Schott Zwiesel offers a lead-free set of six Tritan crystal wine glasses titanium and zirconium oxide material. The Tritan titanium technology helps the wine glass resist breakage in case of a drop or thermal shock. Additionally, chipping and scratching of the glassware will be the least of your worries when your home is furnished with this set.
Furthermore, the elegance of these crystal wine glasses is accentuated by their geometric look which oozes class. Then there's the moderate stem height with a flat round base which not only offers stellar balance but also completes the aesthetic look. As for cleaning, it's nothing short of swift. No doubt, for those of us that regularly host parties at home or have a lot of guests coming over, washing up at the end can be somewhat of a nightmare. If you are also a fan of good old beer, you will surely like some of the best beer glasses from our list, so check them out.
Key Features:
Moderate stem height
Scratch-resistant
Non-lead crystal wine glasses
23.4-ounce capacity
Specification:
Brand

Schott Zwiesel

Model

26.112421

Weight

3.52 ounces
Libbey Vineyard Reserve Wine Glass

Whether for a thanksgiving party, birthday, baby shower, or any other anniversary, add a touch of class with this next glass set. This 12-piece wine glass by Libbey is made to serve different purposes for better results. These Chardonnay Chablis glasses are the perfect vessels for your white wine especially if you like to savor the finesse it exudes. On the other hand, the wider Merlot Bordeaux glasses portray the pleasant flavor of red wine in a way that you can never imagine.
Most people fear the fact that some wine glasses contain lead but this set promises a lead-free experience with all the elegance still in place. Also, this product is made with an emphasis on durability so you don't need to worry about buying more right after your first purchase. You can simply purchase as many as required to serve your guests and you are all set. What's more, the Libbey glasses can be placed in the dishwasher which makes room for easy cleanup after a party. For more must-have products for wine enthusiasts, check out our selection of the best electric wine bottle openers.
Key Features:
Easy to clean
12-piece wine glass
Six 19.7-ounce and six 18-ounce wine glasses
Lead-free
Specification:
Brand

Libbey

Model

31271

Weight

6.1 pounds




Produced by a family-owned company that has been in the business for decades, Riedel is all kinds of classy and even makes your wine, as well as other beverages, taste better. The company actually stumbled across the fact that the shape of your glass goes a long way to enhance or reduce its content's taste. This is a notion we have come to agree with over time. Thus, for the love of alcoholic beverages, as well as the pleasure of the user, Riedel has launched a number of mind-blowing designs in the crystal glass industry to critical acclaim.
This Riedel 6449/0 is a set of two crystal wine glasses that bring out the pizazz in your wine once it's poured in. And while it is machine-made, the design somehow depicts charm that can only be pulled off by a handmade glass and at the same time, maintains the accuracy of pieces made using a machine. With moderate weight, each of the wine glasses fits perfectly when held and also exudes confidence. Furthermore, each wine glass offers a 22-ounce capacity and can be washed in a dishwasher. If you are also a cocktail lover, you will surely be interested in some of the best martini glasses from our list. Check them out.
Key Features:
Lightweight
22-ounce capacity
Dishwasher friendly
Machine-made
Specification:
Brand

Riedel

Model

6449/0

Weight

5.3 ounces
Paksh Novelty Italian Wine Glasses

Try your favorite alcoholic beverage out of the Paksh Novelty Italian Wine Glasses and taste a difference you never imagined possible. These beautifully crafted wine glasses come in a set of four that can take as much as 15 oz of fine wine. The Italian-made glasses add luxury and glam to your bar, dining table, or any other place you choose to use them; they are just perfect for every occasion. As such, they make a perfect gift item regardless of the occasion.
Furthermore, the wine glass here is shaped like a bulb, allowing so your hand can wrap around it comfortably. Made of star glass, these Paksh Novelty wine glasses are perfect for your sipping needs and come perfectly lead-free. More interestingly, the XLT Treatment these glasses went through reinforces them to withstand shattering as much as possible while the laser cut process makes the rims thin and uniformed; adding to the flavor and appearance of your wine. In all, this set is one of the best wine glasses out there. Our guide to the best wine coolers features more amazing products for wine lovers, so check them out.
Key Features:
XLT treatment shatter-resistant glasses
15-ounce capacity
Lead-free star glass
Set of 4 clear wine glasses
Specification:
Brand

Paksh Novelty

Model

PN-W410

Weight

1.12 pounds
AmazonBasics All-Purpose Wine Glasses

A set of 4 all-purpose wine glasses, AmazonBasics Wine Glasses, are suitable for every occasion and seasonal celebration, as long as there is quality wine to sip. Each stemware has a 19-ounce capacity, which is an impressive feature when compared to others on the market. This capacity allows you to take reasonable portions and still have space to swirl the content around. So, if you love luxury as a whole, decorate your bar at home with this set.
Altogether, the AmazonBasics All-Purpose Wine Glasses are long and curved at the top with a thin stem and a flat round base that offers stability, as well as completes the elegant look. The soda ash glass construction, is like most of the other glasses on this list, lead-free and confirmed durable. However, freezing the glasses or pouring hot water in it when frozen are not advisable as they will equally cause damage to the glass. Nevertheless, these glasses are top quality and can be suitably placed in the dishwasher so you won't need to worry about cleaning up after entertaining lots of guests. You may also like some of these stylish hurricane glasses from our list. Check them out.
Key Features:
19-ounce capacity
Thin rims  
Can be washed in a dishwasher
Soda ash glass 
Specification:
Brand

AmazonBasics

Model

N4039

Weight

3.5 pounds
JBHome Hand Blown Crystal Wine Glasses

This set of Hand Blown Italian Italian Style Wine Glasses by JBHO is what you need to set things on a different level at your gatherings in the house. The lead-free set of two is crystal clear and takes the capacity several notches higher to the tune of 21 ounces. This set makes for the perfect gift to present to a special someone special regardless of the celebration. Even better; your bar top and dining table will look serene when you line them up with these perfectly crafted crystal wine glasses. They are clear and very thin, yet tough and durable.
Also, the term hand blown is not exaggerated here, as each piece is made by hand and undergoes 23 procedures which are all carefully carried out by pundits in the field of craftsmanship with many years of experience under their belt. Little wonder why they turn out very unique with a touch of glam. What's more, each set further comes in a reusable packaging you can take outdoors and the glasses are easy to wash either by hand or dishwasher. You haven't experienced the perfect taste of wine if you haven't yet sampled them from these ultra-thin rim glasses. You may also be interested in some of the best wine preservation systems, so check them out.
Key Features:
100% hand-made
Flat foot for stability
Seamless glass bowl  
Environmental friendly reusable packaging
Specification:
Brand

JBHO

Model

JB0002

Weight

15.2 ounces

When you have experienced drinking wine from the best premium, glitzy wine glasses such as Miko Wine Glasses, you wouldn't have it any other way the next time you want to drink. Carrying a crystal glass composition without the presence of lead, these wine glasses are made of titanium and zirconium to produce the crystal masterpiece. This is by far a healthier way to enjoy your wine. And made of premium materials for such products, the set of 6=six wine glasses are thin yet durable and very shiny as well.
What's more, the geometric wide shape gives room for swirling the content and also makes it easy to wash after each use. It is recommended to hand wash this set of glasses although it can still be washed in a dishwasher. Handwashing brings out the shine and preserves the quality better than any other method. If you must use a dishwasher, be sure to space the glasses out and set the machine on the delicate cycle. Handcrafted by experts in the field, Miko wine glasses are slim and classy and can fit in at any occasion, just like some of these stylish Irish coffee glasses from our list.
Key Features:
Set of 6 wine glasses
Hand-blown
Lead is replaced with titanium and zirconium
18.361 oz capacity
Specification:
Brand

Miko

Model

Cabernet

Weight

2 pounds
MyGift Modern Copper Stemless Wine Glasses

Don't always settle for the traditional unadorned clear wine glasses; add a touch of style and uniqueness with a set like MyGift Modern Copper Stemless Wine Glasses. The set is a mix of crystal clear glasses and slanted copper-tone metallic plating with both materials dividing the glassware in a stunning way. The radiant copper part of the stemless wine glasses plays with the surrounding light to give your red or white wine a classy touch.
Designed for the modern home and bar, MyGift wine glasses are a set of four stemless glassware with a touch of copper. If poured to the rim, each wine glass can contain as much as 8 oz but for more convenience, 5 oz is recommended if you like to swirl the content of your wine glass while drinking. Another unique perk that comes with this design is the ability to make use of the heat from your hand to change the temperature of excessively cold beverages to normal. Our guide to the best shot glasses features more interesting options like this, so check them out.
Key Features:
A blend of glass and copper plating
5-8 oz capacity
Radiates with light
Stemless design 
Specification:
Brand

MyGift

Weight

1 pound
Simple Modern Spirit Wine Tumbler with Lid




Variety is apparently the spice of life as such, you shouldn't decorate your kitchen cabinet with just shiny glassware. Products like this Simple Modern Wine Tumbler add more color and life to your cache. They are made of 18/8 stainless steel and the insulated tumblers are of high-quality and are also vacuum insulated to maintain the temperature of the content for a long. What's more, this feat is further enhanced by the double wall of the tumblers.
And although made with stainless steel, the tumblers remain rust-resistant for as long as you want to use them. Additionally, you won't have to bother about tasting flavors from other beverages that have been in the tumblers, which is common with plastic containers. Simple Modern tumblers have a unique copper-coated exterior and each tumbler comes with a clear lid that is free of BPA while also being spill-resistant. Even better is the fact that each one can also hold up to 12 oz of any beverage you want to enjoy, hot or cold. Why choose Simple Modern? You simply get value for your money with this durable product. Wine lovers will also be interested in some of the best wine aerators from our list. Check them out.
Key Features:
Double-walled
Vacuum insulated
Top-rack dishwasher compatible
Clear Tritan lid
Specification:
Brand

Simple Modern

Weight

8.8 ounces
Mikasa Cheers Stemless Wine Glass

A set of eight aesthetically pleasing designed wine glasses that set the celebration mood on fire, Mikasa Cheers Stemless Wine Glasses deserve a special place in your kitchen cabinet, bar and any bottoms up gathering. The glasses are grouped in twos with unique designs on each pair that set them apart from the rest. What's more, the designs come in handy when you have many friends over and with the help of the different designs on the glassware, one can easily identify theirs among the rest.
No doubt, Mikasa Cheers can serve any purpose, as long as drinks are involved. They can be used for your favorite manly cocktail, all kinds of wine, juice, and even as a water glass. These precious wares absolutely serve you well, especially when the occasion is casual and light. furthermore, each of the eight wine glasses holds 17-ounce of whatever you are drinking with enough space to swirl and sip gracefully. And although the set is dishwasher safe (top rack), the best way to get the perfect shine is by handwashing. Notwithstanding, you need to add this set of precision-etched glasses to your collection.
Key Features:
Precision-etched glasses
Top-rack dishwasher safe
Stemless wine glasses
17-ounce capacity
Specification:
Brand

Mikasa

Model

5164307

Weight

4.85 pounds
Luminarc Perfection Stemless Wine Glass

Have you ever had your favorite ice-cream flavor in a nice, homely glass? Well, it's totally worth a try. Luminarc Perfection Stemless Wine Glasses do not restrict you from using them for any purpose. They are perfectly shaped like an egg with enough space to swirl your sparkling beverages or scoop some delicious ice cream or yogurt. What's more, the versatile set can hold up to 15 oz and the size and shape of the glassware make it easier to maintain a good grip on it.
Whether you are hosting a casual gathering of friends and family or a formal gathering, Luminarc fits your every need. Even better, it is a 100% healthy glass and a set of Luminarc includes 12 pieces of stemless clear wine glasses to make your occasion stand out. Furthermore, they can be loaded in the dishwasher for easy cleaning and absolutely no harm will come to the shiny wares. No doubt, Arc International really pulled all the stops to produce this simple yet elegant setting. That's really no surprise since the company is renowned for its collection of classy wine glasses that serve different purposes. Wine lovers will also be interested in some of the quality wine decanters from our list. Check them out.
Key Features:
Easy and comfortable grip
Stylish      
100% lead-free
Multipurpose glassware
Specification:
Brand

Arc International

Model

N0056

Weight

5.8 pounds


For your own safety, always opt for wine glasses that are confirmed to be lead-free to avoid exposing your body to toxins. These Red Wine Glasses by RÖD Wine are a must-have if you know the essence of a good wine set. Asides from the healthy material it's made of, this set of three offers some of the best sizes when it comes to wine glasses. Holding up to 22 oz, each wine glass is big but still fits perfectly in your hand. Also, you can complete the elegant look by holding the wine glass by the elongated stem.
Even better is the fact that RÖD Wine went all out to craft this set in the glass region of Bohemia, the Czech Republic where eco-friendly procedures are used to eliminate harmful elements. The manufacturing style used also takes credit for the durability which extends for years. What's more, the exquisite packaging that holds the wine glasses in place is compact and great for easy storage whilst also looking top-notch, just in case you are buying it as a gift. Interestingly, each purchase earns you a WINE WISDOM eBook through which you will definitely learn a few things about wines and food recipes that go with them. For all the whiskey fans out there, we have prepared our selection of the best whiskey glasses, so check them out.
Key Features:
Large bowl
Long stem
22 oz capacity
Lead-free titanium crystal glass
Specification:
Brand

RÖD Wine

Model

FBA_rodwinered

Weight

2.29 pounds
Ello Cru Stemless Wine Glass Set with Silicone Sleeves

Suitable for any kind of beverage you might be craving, as well as any occasion or gathering, the Ello Cru Stemless Wine Glasses have a certain glitzy look no matter where you use them. The wine set comprises four drinking glasses covered with multicolored silicone sleeves for protection from breakage or environmental factors. What's more, the silicone sleeves do not just serve as protection for the glasses, the unique colors they come in also distinguish each wine glass from the other, availing your visitors the chance to identify their glasses.
Also, the silicone used here guarantees a firm grip without fear of slipping. These features make a durable wine set that can be used both in the house or outdoors and each drinking glass can contain up to 17-ounce liquid which is perfect for any occasion and location. Lastly, the set is also made of healthy materials void of BPA/BPS and can safely be washed in any compartment of the dishwasher without fear of damaging the wares. Be sure to constantly keep the sleeves in place to ensure 24/7 protection of the glassware.
Key Features:
Multicolored silicone sleeves
Non-slip grip
17-ounce capacity
Outdoors safe
Specification:
Brand

Ello

Model

810-4140-901-4

Weight

2.8 pounds
Studio Silversmiths Multi-Colour Wine Glasses

Colorful, sturdy, exquisite, unique, and absolutely catchy are just a few words that totally qualify the awesomeness that is Studio Silversmiths Multi Colour Wine Glasses. These well-crafted glass tumblers will turn your little gathering into a carnival with an array of colored stems. The product comes in a set of six strong wine glasses for multiple purposes with each flaunting two distinct colors – crystal glass on the large bowl while the sturdy stem is made of colored glass.
Confirmed to be lead-free, this set has a capacity of 10 oz for different kinds of drinks and is a brainchild of Godinger, a renowned manufacturer in the field of household items. It will make a perfect gift for any celebrant and even if you are not a fan of wine, you can still store up on the best wine glasses as you don't really know what the future might bring.
Key Features:
Multi-colored stem
Suitable for any occasion
Set of 6    
Capacity: 10oz
Specification:
Brand

Studio Silversmiths

Weight

3.5 pounds
Sign Up Now
GET THE VERY BEST OF GEARHUNGRY STRAIGHT TO YOUR INBOX